The last few years have witnessed the beginning of a massive explosion in the growth of digital platforms, which is likely to continue for the foreseeable future. In the midst of this explosion, YouTube has stepped up as a contender in increasing competition for mainstream cable TV with YouTube TV. It has brought several attractive features for its subscribers that makes it stand out among others. 
Having said that, many people who are looking forward to buy the subscription of this platform would want to know about its pros and cons in comparison to its competitors. These comparisons may range from the channels it has to offer to its price, depending upon the user's priorities. With that in mind, here is a list of its main competitors and their comparisons with YouTube TV on various factors.
Youtube TV Works purely on internet connection and it doesn't require cable or equipment but the drawback is, if you lose the internet you even can't even watch the youtube tv recordings and another important thing to note is you should have a smart tv that supports YouTube TV app, most of the popular smart tvs like samsung smart tv, Fire tv stick , LG TV etc have YouTube TV app, before buying a subscription ensure you are able to install your YouTube TV app in the smart tv.
How YouTube TV and Hulu TV are Similar
Hulu Live is arguably the biggest competitor of YouTube TV. Hence it would be fair to start off by comparing their pros and cons for the readers. As far as price is concerned, both the platforms offer the same monthly subscription at $64.99, making them some of the highly expensive ones in business. Hulu Live has a minor advantage over YouTube TV in the area of producing its own content, where the former is marginally ahead of the latter. However, YouTube TV is the clear winner as it offers more channels (with a total of 101 channels) than Hulu. YouTube also offers a week more of free trial and unlimited capacity of cloud storage in comparison with Hulu, which only has 50 hours as its limit.
Sling TV is another credible competitor in the digital platform market. Its single biggest advantage against YouTube TV is its price, which happens to swing around $35 per month, which is nearly half of the latter. The subscription can go up to $50, depending upon the deal you choose for yourself. In any scenario, it is cheaper than its YouTube counterpart. However, YouTube easily makes up with the number of channels it has to offer. While it puts over 100 channels on the table, Sling only has about 35-50 channels. It also has only 50 hours of cloud DVR storage as opposed to YouTube's unlimited capacity. Despite its limitations, Sling can bring up to 4 live streams, which is one more than its counterpart.
Quite like Hulu Live, the price comparison between YouTube and Fuba stands equally matched at $64.99 per month. Since their prices are the same, interested customers have to compare their various features and channel availability to determine which of them would be better suited. Both the streaming services have equal number of channels more or less, and allow you to create six user profiles and 3 simultaneous streams. While YouTube has its trump card in the form of unlimited DVR storage, it does not quite overtake Fubo as the latter also holds a 1000 hours of storage, which would likely be enough for any user. However, Youtube beats Fubo in the area of device compatibility. Fubo is only compatible with Sony, Sharp and TCL smart TV's, which is far less than its competitor.
Quite like many of its competitors, DirecTV has various plans on the table for its customers, and this is the area where it seems to have left YouTube behind. With a total of five plans up its sleeve, one of them also includes its English/Spanish package, which increases its spectrum for clients with the added language. Its channel availability ranges from 65+ channels to 125+ channels, depending upon the package you choose. However, YouTube TV still stays in this contest having established its own standards, with a high number of channels in its own ranks with the added unlimited DVR storage advantage.
Spectrum is one of the few cable providers that appears to be quite well-matched with YouTube TV in terms of features and channel availability. It does not bind you to an annual contract and you can cancel the subscription any time you want, just like YouTube. Both the contenders have apps that will also allow you to enjoy your favourite shows and channels on your tablet or phone. But once again, the unlimited storage features saves the day for YouTube, as Spectrum only offers DVR storage facilities with HD boxes, with an added cost of $4.99 per month for 1 box, and $9.99 per month for two boxes.
The standard satellite cable may look obsolete when compared to streaming services like YouTube TV, but they have their own areas of reliability. With Dish network, one can enjoy all the HD features without any drawbacks, which would result in the rapid emptying of data on streaming services. Despite its own advantages, it is safe to say that it cannot compete with the rest of the features that YouTube TV and its other counterparts have to offer. Streaming services have various subscription plans for you that suit your usage, along with the added features that come with the internet usage.
Apple TV+ has been quite aggressive in its approach to make its own space in the digital market. It has rapidly increased its pace in creating its own content for their subscribers to enjoy. Unlike YouTube TV, who has been proactively roping in mainstream TV channels for its subscribers, Apple TV+ has been focused on coming up with its own original content. It is available in over a 100 countries worldwide, while YouTube TV is only active in the United States. Hence, the parameters of content-creating and availability are different in both the streaming services, and no direct comparisons can be made between them.
Quite like Apple TV+ or Netflix, Amazon Prime Video is prevalent in countries across the world which makes it quite different from YouTube TV. Although Amazon has captured a far bigger market in terms of films, web series and other content globally, YouTube TV holds the fort in having domestic channels that target different sets of customers, and thus hold their own pros and cons. 
Comcast has come up with its Xfinity initiative which has a total of four subscription plans with different price ranges, that proves to be more accommodating towards the customers. Its 'Extra' and 'Preferred Plus' are the best plans available in terms of affordability. They are priced at $49.99 and $59.99 per month respectively. With 'Digital Starter' and 'Preferred' packages, it will cost you barely $20 – $30 per month in comparison, and you won't have any annual contract to bind to and hence be able to cancel the subscription whenever you want. In these arenas, it overtakes YouTube which has a lesser number of channels with only one subscription plan available. However, it still holds the edge with its DVR storage advantage.
Philo is another strong competitor for YouTube TV, and its single-biggest advantage over the latter is its cost, which provides a much cheaper option to its customers. While YouTube is priced at $64.99 per month, Philo is priced way down below at $20 per month, which would effortlessly drive the customers at its end who are looking to save budget on streaming. Consequently, YouTube has more channels at its end along with its infinite storage capacity. However, even with such a low price, Philo provides a total of 63 channels, which is not that far behind from YouTube itself.
Conclusion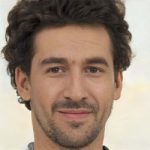 Sam has been a Smart Things expert for years and the author of DIY SmartThings. Recently he's really more into Nest smart devices and has a lot of experience with all sorts of projects from converting a regular Home to completely a smart home with the background degree in Electronics.