With the merger of Sprint and T-Mobile everyone is wondering whether we get Netflix free with the Sprint.
To answer your question, Netflix is not free with the Sprint network, if you want Netflix, you need to switch to the T-Mobile plan. With Sprint unlimited you will get only Hulu (Ad-supported) plans. If you already switched from Sprint to T-Mobile, call T-Mobile customer care and find out the different options you have to get Netflix free, you can also check through this T-Mobile link
How to Get Netflix Free
T-Mobile: If you are already a Sprint customer, Sprint merging with T-Mobile, T-Mobile is giving a great offer and free sim if you switch from sprint to T-Mobile, by switching you will get good benefits including Netflix free. I personally use T-Mobile and I am paying $30 per line with Netflix included and we are 5 people in the plan. Two people can watch Netflix at a time. If you want to increase to 4 people you can pay an additional $5(Approximately) and four people can watch Netflix at a time. 
Free Trial: Netflix previously used to run free trials for one week, but now this has been stopped, we never know Netflix might come back again with free trials to attract new customers. But if you are a movie lover you can get a free Netflix DVD subscription for one month, this is definitely a great offer to watch some new movies.
Save some money: you might already know this, you can share your Netflix with your friends or family members to save some money, for example if you take one Netflix account and can watch 2 to 4 people, check out the offers on the website.
These are the only three ways you can save money on Netflix. If you recently found a free way to get Netflix, please leave in the comment so that it will be helpful to some other reader.
Verizon & AT&T:
Verizon: If you have plans to switch network from Sprint to Verizon, you will get Disney Plus free for one year with Verizon unlimited plan. Disney plus includes Disney, Hulu and ESPN. This is a very good offer. This bundle will cover Disney movies, Hulu subscription will cover some good shows and ABC news and ESPN will cover the sports.
AT&T: AT&T is offering free HBO max with AT&T unlimited plans, if you are planning to switch to AT&T you will get the HBO max for free. AT&T is definitely one of the top networks with good network coverage in the USA. 
Takeaway
The only and the best way to get Netflix free completely is switch from Sprint to T-Mobile and you will get the Netflix free. We don't see any drawbacks in switching from Sprint to T-Mobile and you can get some good offers too for switching the network. 
But before switching the network check other networks like AT&T and Verizon. Every network is pairing up with different media streaming services. So shop around to get the best plan and network to save money and to have good coverage.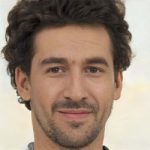 Sam has been a Smart Things expert for years and the author of DIY SmartThings. Recently he's really more into Nest smart devices and has a lot of experience with all sorts of projects from converting a regular Home to completely a smart home with the background degree in Electronics.