Netflix is a US-based streaming service that is easily one of the most competitive streaming services available out there. This article is going to talk about the best options to get a free trial on Netflix, which countries support a Netflix free trial and which cable and broadband operators offer a free Netflix plan with their subscription plans. This article will discuss the best free offers available for Netflix right now.
Best Free Offers With Mobile Networks
T-Mobile: T-Mobile had announced in 2017 that they will be indefinitely providing free Netflix for all their subscribers. So, if you have a T-Mobile plan, you can get free Netflix with certain plans at no additional cost. A subscription for T-Mobile comes at $40 per line for a family of four, and includes the $10.00 and $9.99 plans for free.
AT&T: This cable company currently runs DIRECTV NOW. After beta-testing their new set top box, AT&T and Netflix have announced their partnership, because of which AT&T will now stream Netflix for its customers at no additional cost to them on select set top boxes. The new AT&T service will be completely different from the DIRECTV service, as it was being built to replace it. The set top box plans for the new service of AT&T will include apps like Netflix, Hulu and Amazon Prime.
Verizon: Netflix and Verizon have reached an interconnect arrangement, in which Netflix streaming will be provided at no additional cost through a direct connection to the broadband customers of Verizon. This deal between Netflix and Verizon might mean that the subscribers might see a marked improvement in streaming speed.
Best Free Offers With Cable Networks, Apps and Devices
Xfinity: Comcast has partnered with Netflix to provide Netflix streaming on its Xfinity X1 platform. Though Xfinity and Netflix had to be paid for separately earlier, Comcast is providing Netflix to new customers at no additional cost if they sign up for an eligible Xfinity package, which includes a Netflix subscription.
Google TV with Chromecast: If you buy a new Chromecast with a Google TV and Netflix bundle, you will receive a six-month credit to get Netflix streaming. If you don't have a Netflix account yet, you can create a new account upon redeeming the offer. If you already have an account, Netflix will credit you six months price of the standard plan.
Spectrum: Netflix is available on only a few selective Charter Spectrum set-top boxes.
DIRECTV: You cannot access Netflix directly through DIRECTV but you can upgrade to the streaming option provided by AT&T TV to add Netflix to your package at no additional cost. Once you do that, you can watch Netflix on your smart TV app, with a laptop and HDMI cable or with a USB stick.
Sling: Sling TV has launched the Air TV player where you will be able to watch Netflix for free if you're subscribed to Sling TV.
Country Wise Offers
Australia: Netflix Australia currently doesn't support any discounts or coupon codes
India: In India, Netflix is free with select broadband and mobile tariff plans. The Telecommunication company offers a plan called JioPostpaid Plus. This plan provides Netflix for free. Similarly, Bharti Airtel has a plan where you can access a free trial of Netflix for three months after subscribing to Airtel broadband.
UK: Netflix UK currently doesn't support discount codes or coupon codes
Philippines: Netflix is currently offering a P149 plan for streaming on mobile devices and laptops in the Philippines, which is a competitive price compared to that in the other parts of the world outside of the US.
Singapore: For a limited time, Netflix is offering a free trial of one month for Netflix Singapore, after which they can opt for the plan at $10.99 per month.
New Zealand: The broadband company Spark NZ offers a free Netflix add-on for Netflix New Zealand on either a $79.99 Endless Mobile Plan with Netflix or $99.99 Endless Group Plan with Netflix.
Canada: Netflix Canada currently doesn't have any specific plans that provide offers of free Netflix.
Ireland: Netflix Ireland currently offers a free trial for 30 days, after which you will be billed according to the plan you choose.
Malaysia: The Mobile+ option for Netflix costs RM25/month and lets you stream at Full HD 1080p resolution. Unlike the RM17 plan, it also allows you to stream on a laptop apart from android phone and tablet devices.
Germany: Netflix Germany no longer offers a free trial month and doesn't support any promo or coupon codes
How Does Netflix Free Trial Work?
Earlier, Netflix used to offer a free trial of 30 days before you would decide to sign up for a Netflix subscription. You could cancel it at any time even within the free trial period. Customers were eligible for a new round of free trial if their Netflix account was closed at least 12 months prior to it. Netflix therefore offered one free trial per household every year.
However, currently, Netflix has indefinitely suspended the offer of a free trial in most countries, and currently doesn't offer a free trial before the customer signs up for the subscription. Even though you cannot opt for a free trial anymore, Netflix assures their subscribers that "There are no contracts, no cancellation fees, and no commitments". All the plans available to Netflix members give the viewers full access to the entire catalogue of all the movies and TV shows available to stream on Netflix.
How Netflix Free Offer Works Without Credit Card
Though Netflix doesn't have a free trial option for the time being, it might be back in the future. You can access Netflix free trial without credit card through the following options:
1. Netflix free trial with debit card: You can call your bank to activate international transactions on your debit card. This way, you will be able to access a free trial by using your debit card from Netflix without using a credit card.
2. Share a Netflix subscription: This is the easiest way to use Netflix even if you don't have a credit card. Once a person with a credit card activates the account, you can share the login credentials with the others who want to share the account, depending on the number of slots available for sharing on the account.
3. Virtual cards: If you have virtual cards from your online wallet, they can be used to activate your Netflix account without your needing a credit card. Note that Netflix has blocked auto-generated fake credit card information and accepts only genuine online wallet virtual cards.
4. Netflix gift card: If you receive a Netflix gift card from a loved one on a special occasion, you can use it to avail a free trial from Netflix.
5. Netflix subscription plan for Airtel (Exclusive to India): In India, Netflix has partnered with Airtel for a promotional offer from Airtel, where you can get three months free Netflix streaming upon subscribing to Airtel Broadband. Note that this is exclusive to the geographical region of India.
Do Free Coupon Codes Really Work With Netflix
Even though you might be tempted to visit websites that offer you a free coupon code to use for Netflix, using an auto-generated code might flout the Netflix User Policy. It is always a good idea to look for an additional package for Netflix if your internet service provider supports it. Using a free coupon code might be seen as a violation of the user policy and your email address might get banned.
Also Read – is Netflix free for Sprint customers
Frequently Asked Question and Answers on Netflix
1. Can I cancel my subscription if I want?
You can cancel your Netflix free trial at any time you want to, if you're in a country where you are eligible for free trial.
2. Should I use free coupon codes for watching Netflix?
Free coupon codes may get your email in jeopardy because they might flout the Netflix User Policy.
3. Is there any yearly subscription plan for Netflix?
Currently, there is no yearly subscription plan as all the plans available can be paid for only on a monthly basis.
4. Do I need a credit card for taking a Netflix free trial?
No, you don't necessarily need a credit card as there are various other methods in which you can access a free trial from Netflix even if you don't have a credit card, such as virtual card from online wallet, Netflix gift card, and so on.
Takeaway
We can say that Netflix is the future of TV streaming. As more and more cable and broadband operators team up with Netflix, you will soon find that you're able to access Netflix for free through your local service provider without paying extra for a separate Netflix subscription. Therefore, you can watch out in the future as Netflix announces more exciting offers and partnerships with other companies to bring a seamless streaming experience to you.
Were we able to resolve your issue? Do you still have any questions to ask us in the comments below? Did you resolve the issue in a different way? Mention your experience in the comments below so that your thoughts will be helpful to other readers.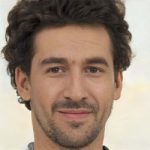 Sam has been a Smart Things expert for years and the author of DIY SmartThings. Recently he's really more into Nest smart devices and has a lot of experience with all sorts of projects from converting a regular Home to completely a smart home with the background degree in Electronics.