Netflix is the uncrowned king of online streaming. However, even kings fall, and thousands of people wonder, "why are Netflix movies so bad?" With some amazing original shows, Netflix also tried its luck in the movie genre but failed horribly. 
Netflix might be great at offering top-notch, original series, but it is hard to make original movies that captivate the audiences. Similarly, their adherence to the TV format, the influx of creative revolution, changes in consumer behavior, bad directorial moves, and poor scriptwriting are the main contributors to their bad movies. According to veteran directors, such as Steven Spielberg, the TV format and thin storyline are the core reasons why Netflix movies are bad.
Reasons Why Netflix Movies Are Bad
Modern content consumers demand innovation, creativity, and unique ideas. Gone are the days of redundant sitcoms with overused character arcs and plotlines. Now, the audience wants something unique, and it is hard to create new content in the ever-evolving world of multi-format media. Here are the topmost reasons why Netflix movies are bad in general.
Poor Scriptwriting: Among the primary reasons behind the failure of any movie is poor scriptwriting. The script is the essence of any movie, and Netflix movie writers are not up to the mark. They have been known to butcher excellent ideas, such as Bright. It could have been a huge hit, and the cast was A-list as well. However, poor execution led to its premature death.
Slow-Paced Stories: Netflix's Original TV Series was amazing and offered a slow-paced and well-balanced storyline. However, that formula doesn't apply to movies, and this is where Netflix went wrong. People like fast-paced stories, and Netflix movies don't cut it.
Low Budget: Another important factor behind the failure of such movies is that most Netflix movies are indie movies with low budgets. This is why most of the budget goes to actors and direct players, whereas writers, media directors, and other elements are continually deprived. The lack of well-balanced and well-managed departments is a core reason for failure here.
How To Search for Good Movies on Netflix?
If you Google key phrases, such as good Netflix movies, top Netflix movies, or best Netflix movies, you can find hundreds of lists online that will offer the top-rated movies. With over 15,000 titles, it may be hard to find something that suits your unique preferences. However, as Netflix claims, there is something for everyone in this gold mine. So, understanding how to search for top movies on Netflix is key to success.
Firstly, a quick Google search will bring the best results. You can further narrow down the possible options by tweaking the genre, year, language, and other variables in the search field. If you want to cut down on irrelevant results, you can input more phrases in the search, such as the actor name, director's name, country of production, etc. This will offer pre-built lists of top-rated movies.
Similarly, you can visit review websites that list detailed reviews of Netflix movies. This will allow you to discover hidden gems. You can discover new titles, unexplored genres, and amazing recommendations depending upon your mood.
Another great option is to use Netflix codes to explore different genres, subgenres, and more categories. For instance, 7424 will bring you the best anime options that are popular right now. Similarly, you can discover other codes online and use them to sift through huge fields of unwanted or bad movies.
Have You Considered Other Service Providers HBO Max and Disney+ For New Movies?
In case you don't like what Netflix has to offer, no need to fret. There are other streaming services that are slowly evolving and stepping up their game in terms of content revolution and offerings. So, you may benefit from competitors, such as HBO Max and Disney+, Amazon Prime Video, and Hulu. Amazon Prime Video has definitely come a long way, and people love the exclusive originals from this platform. If you want something edgy, modern, and still engaging, Amazon Prime Video is for you.
In the same way, if you want something cheaper without sacrificing the quality of the content, Hulu got you covered. Hulu offers a similar variety of content for almost half the price. You won't find any exclusive originals on Hulu, but the titles are still worthwhile.
Disney+ is yet another amazing, younger, and fresher streaming service. Moreover, the content is always unique, well-crafted, and people are known to praise the directorial efforts from Disney+.
Are you looking for classic and current Warner Bros. movies? In that case, HBO Max is the right option for you. You can also find hundreds of new and popular TV shows from HBO that are not available elsewhere. So, HBO Max offers a one-stop-hub for all your content consumption needs, from movies to TV series.
Do You Know About Google What to Watch Feature?
Are you out of ideas to watch movies? Do you want someone to recommend some good movies that will keep you right in front of your screen for hours upon end? Well, Google "What to Watch" feature is here for you. This feature brings a list of personalized recommendations based on preferences, movie history, and more. This will offer you a personal assistant that is ready to show you the unexplored world of brand-new titles.
The new suggestions section will display for users who are looking for something to watch but don't have a specific title in mind. So, there search with random queries, such as "what to watch" or "top movies to watch." You may rank your favorite TV episodes and movies by tapping a Start button in the "Top recommendations for you" carousel from here to help Google better understand your interests. Once Google is done with your interests, it will create an entire list and also show you why it recommended this title based on your interests. 
This way, you can pick something and enjoy a title according to your mood. For instance, if you rated seven movies, Google will show you a list with several titles in various genres. From there, you can pick something that is similar to a movie you liked years ago. It will help you narrow down the list and enjoy a good movie on Netflix.
Netflix Has Different Kinds of Shows
Netflix Originals is currently a significant part of the overall Netflix collection. Overall, Netflix offers 15000 titles ranging from movies to documentaries and TV series. You can watch anything you want based on your mood. Here are some of the topmost categories when it comes to TV shows and how you can use these categories to find something you like. 
Thrillers: When it comes to slow-paced thrillers with a twist in every episode, Netflix has everyone beat. You can enjoy shows like Breaking Bad, Dexter, and Sons of Anarchy.
Horror: Do you want a modern take on age-old classic horror stories? Netflix has them. Enjoy modern horror shows like the American Horror Story, The Walking Dead, or Turkish horror series with a different POV in the genre.
Sci-Fi: Are you a classic sci-fi fan of innovative movies from the 90s? Well, Netflix got you covered with Heroes, Orphan Black, Black Mirror, and I Am Mother.
Drama Comedies: We all loved drama comedies with a sitcom format. So, if you want to relax with an exceptionally well-made drama-comedy, you can enjoy Orange Is The New Black and Nurse Jackie.
Superhero Offers: Enjoy Daredevil, Gotham, and the lovely Jessica Jones in this category and stay on the edge of your seat.
Frequently Asked Question and Answers (FAQs)
Can I cancel Netflix with ease?
Yes. Netflix charges you on a monthly basis. So, you can cancel the subscription anytime you want without any hidden charges or long contractual agreements.
Can I download anything from Netflix?
Yes. In fact, you can download on multiple devices if you have a premium plan. The content stays on your smartphone as long as you want.
How many titles does Netflix offer?
Netflix currently offers well over 15,000 titles, ranging from documentaries, reality TV shows, TV series to movies.
Is Netflix easy to use?
Among the best things about Netflix is its simplicity. You can use arrow buttons on the keyboard to navigate through any movie or show and instantly switch between different settings.
The Bottom Line
Netflix Original TV Series is exceptionally well-made and loved all over the world. However, Netflix Original Movies haven't yet garnered the same response from audiences and are considered bad. If you are tired of watching Netflix movies, you can try HBO Max, Amazon Prime Video, or Disney+ for your content consumption needs.
Did you find the answer to everything you need? Do you want more information on Netflix Original Movies? If yes, you can drop us a comment in the section below, and we will get to you in a flash.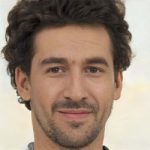 Sam has been a Smart Things expert for years and the author of DIY SmartThings. Recently he's really more into Nest smart devices and has a lot of experience with all sorts of projects from converting a regular Home to completely a smart home with the background degree in Electronics.