The Echo 3rd generation is so far the best smart speaker released by the Amazon. After Google introduced much more attractive and smart speakers like Google Home or Home Mini, Amazon brought up its new and updated version of Echo's speakers, the Echo 3rd Gen. 
Now the very first question which bubbles in our mind is that, is the Echo 3rd Gen worth it? To answer your question, yes Echo 3rd generation is worth it. Its round design and the light over the Echo makes more attractive. I bought this product in Amazon for $1, sometimes Amazon sells this product for very cheap, keep watching for good offer on this product.
Alexa has become one of the best smart speaker in the market, its integrated with almost every device including televisions, smart plugs and luxury cars.
What can Echo 3rd Gen do, and it's Features?
Amazon's most excellent product, the Echo 3rd Gen is vastly improved in look and sound qualities too. Echo 3rd Gen, the amazing hardware device was launched by Amazon in September 2019. 
Echo 3rd Gen is Alexa enabled top-rated device that Amazon has so far introduced. The cloud-based voice assistant, Alexa, is much more efficient in making calls, playing movies and music, checking weather, tracking fitness, providing news, setting timers and reminders, and much more.
Alexa is so voice sensitive that it will detect your voice even while your best music is turned on. The microphone on the sidewalls of Echo 3rd Gen enables  Alexa to sense the sound coming from any direction.
The kid's content is also very unusual. Alexa app provides so much of kids' content and amazingly without any extra charges. This kids' content includes radio stations, audible books, Disney, and Nickelodeon.
The Echo 3rd Gen has superb sound quality that is way ahead than Echo 2nd Gen and gives the feel of a premium product like Echo plus 2 or Google Home Max.
Difference Between Echo 3rd Gen and Echo Plus?
The Echo 3rd Gen and Echo Plus both, no doubt, are premium line products by Amazon. But talking about the features, they have differences which are discussed below.
| Echo 3rd Gen | Echo Plus |
| --- | --- |
| Echo 3rd Gen doesn't have much of sensor to detect temperature kind of things. | Echo Plus can play a role as smart hub for all your smart home devices. And Echo Plus bears a temperature sensor which can be used to turn your AC on before getting home. |
| Talking about the size, the Echo 3rd Gen is 5.8" tall and 3.9" in diameter. | Echo Plus is slightly thinner than Echo 3rd Gen but 3 inches taller than it. |
| Weight of this device is almost 780 grams. | Weight of this device is around 954 grams. |
| The price of this smart speaker is $75, but you might get a chance to buy it a little cheaper on holidays. | The price of this premium hub is around $95, but you might get a chance to buy it a little cheaper on holidays. |
| Echo 3rd Gen comes in cool Twilight Blue color with addition of some colors. | Echo plus finishes quality is far more appealing than Echo 3rd Gen, as it comes in charcoal and heather grey colors. |
How Much it Costs?
The Echo 3rd Gen is quite affordable. It's a product you can buy without spending tons of money. It is a readily available product and the current market price of the Echo 3rd Gen is around $75 only.
 This reasonable price of this well-defined product may be a big reason that everybody is liking it and buying this rapidly.
A big-budget friendly item with so many attractive properties can attract anybody towards itself.
So, Echo 3rd Gen is a highly recommended device for any middle class or average earning person.
Is the Amazon Echo 3rd Gen Wireless?
A popular question that is asked by many buyers is if the Amazon Echo 3rd Gen comes with wire connection or is it a wireless device?
So, the answer is no. No doubt that this device comes along with thousands of valuable characteristics, but it is not a wireless device. You have to connect it with the help of wire to other devices. 
Is there a Monthly Charge for Echo 3rd Gen?
There is no monthly charge for Echo 3rd Gen. You can use it easily and for free. Many devices have to be recharged every month. So those kinds of devices may be troublesome to use as you have to remember the recharge date of that device.
With smart Echo 3rd Gen, you don't need to worry about anything or any recharge. You can enjoy this device lifetime without any interruption.
Alternatives for Echo 3rd Gen
There are some alternatives available for this excellent Echo 3rd Gen device that you can go for. We will discuss a bit about all these alternatives below.
Google Home Max
An excellent creation of Google is Google Home Max. If you love the sound and have some space in your home for a classy speaker, then you should surely try this out.
This classy device can fit anywhere in your house because of its elegant making. Its incredible sound is the most significant plus point of Google Home Max.
However, its home app is quite heavy and is not able to quickly respond every time.
This device is excellent Bluetooth compatible. The market price for this plus-sized speaker is around $399, which is quite expensive. 
Another fantastic alternate of echo 3rd Gen is Sonos One SL. Its a microphone free device that comes in 2 lovely colors – white and black.
Sonos One SL is believed to be an essential speaker for home because of its remarkable properties. The device can be easily controlled with apps like Apple Airplay, Sonos app, and many more.
The powerful sound system of Sonos One SL is perfect for every room and every corner of your house. Its adjustable base makes it even more excellent to use.
The last reliable alternate of Echo 3rd Gen is the Echo plus. It is not deniable that Echo Plus is a popular device and almost all Echo products are getting a good response from the buyers.
Echo Plus is a smart voice controller device that can help you in every way and gives you a significant relief.
Echo Plus comes with premium sound quality. This device can control your home lights, plugs, sensor, and many more with just a single voice command.
Echo Plus can even be your best friend by unusually serving you. This product is worth buying and you can confidently go for it.
Conclusion
Now, in the end, the question "Is the Echo 3rd Gen worth buying" is wholly justified. Talking about the pros and cons of Echo 3rd Gen, it can be said that Amazon's Echo 3rd Gen will worth every cent of yours spent buying it.
Alexa, being voice assistant, acts according to your command and gives you comfort as the rightful Prince of your kingdom (your home).
You can have every feature of the Echo on your voice command. You can make calls by calling your loved ones by name; you can engage your kids by using the kids' content app.
Showing off in front of your friend can be your habit now as you can have fun by playing the music of your choice just by calling the name of the song and rest will be taken care by Alexa.
Life was never so convenient before; you can update yourself before leaving your home just by calling Alexa for weather or traffic updates.
What else, these smart features of this brilliant smart speaker will make your home a part of the modern age where voice commands will act.
I hope you find this article helpful in sorting out whether the Echo 3rd Gen is your choice or not.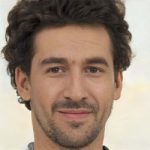 Sam has been a Smart Things expert for years and the author of DIY SmartThings. Recently he's really more into Nest smart devices and has a lot of experience with all sorts of projects from converting a regular Home to completely a smart home with the background degree in Electronics.