We all are aware of Google's newest and beneficial launches every other day. These discoveries are making our life easier, fun, and better than ever before.
Another outstanding product launch by Google is Google Nest Hub Max. This attention-grabbing product is recently launched in September 2019. Now the main question about this product is whether Nest Hub Max is worth buying or not.
Nest Hub Max doesn't work with ring doorbell, Most of amazon and Google products have the compatibility issues. Its recommended to use either Amazon or Google products or it is best to buy something that is compatible for all the voice assistants and displays. The major voice assistants are Google Assistant, Alexa and Siri. Buy a product which is compatible with all the three.
What can Nest Hub Max Do?
Nest Hub Max is an all-rounder product. The manufacturer claims that you will fall in love with this product once you buy it. This smart product launched today is going to help you in so many ways.
Indoor Camera
This tool can be your indoor camera. A great working nest cam that comes built-in with your Google Nest Hub Max helps you to watch every corner of your home even when you are away.
This nest cam will also detect activities happening inside the home and if you have a subscription or nest aware trial, you can record live videos and use more advanced features.
But, remember that the nest cam in your Google Nest Hub Max can only support day vision. This will not support the night vision when it's dark inside.
Personal TV
Are you a person who loves watching videos while working in your kitchen or traveling, etc.
Then Google nest hub max can be your best companion. You can watch thousands of videos, shows, and plays in this device with just a single command. Once you say "Hey Google! Play music for me", the machine will do the rest.
Making Video Calls
This tool can even serve as an excellent way to make video calls with your loved ones by using Google Duo. You are allowed to make video calls to any IOS or Android devices and not just to hub max devices.
Can be Your Fun Partner
If you have nothing to do and are feeling bored then you can even have fun with your nest hub max. Just ask your Google assistant to tell a joke, and it will. This product is far beyond than you can expect.
Nest hub max can set your alarms, send you greetings, and fix your appointments. To find your misplaced cell phone you just need to say "Hey Google! Find my phone" and this smart assistant will call your phone.
Smart Home Controller
This exceptional Google nest hub max can be your home controller as well and gives you great relief. 
Yes, imagine you are turning on the lights, turning the lights off without moving out from your chair with this little smart device.
You can even check all your video camera's video stream on your nest hub max while chilling with your friends or family.
Difference between Google Nest Hub and Google Nest Hub Max
Although Google launches both the products with quite similar properties, there are still some differences between both the products.
Noticeable Size Difference
We cannot deny the size difference in both products. Nest hub max (as the name indicates) comes with a larger display than Nest hub. Nest hub max size in inches (7.02×4.65×2.65). Everyone likes this feature because it allows you to enjoy your favorite shows on a larger screen.
Sound Quality
Another noticeable difference between nest hub and nest hub max is its sound quality.
 If you are looking for excellent high sound quality in your Google nest, then you should surely go for Google nest hub max, as it comes with better sound quality compared to Google nest hub.
Google nest hub max is armed with dual 10W tweeters, and 30W subwoofer. This feature makes it best in case of sound quality.
Camera Quality
Both products come with adorable cameras, but Google nest hub max has slightly better picture quality. Unlike Nest hub, Nest hub max comes with a 6.5MP w/127-degree FOV.
Compatibility with Other Devices
When it comes to compatibility of Google nest hub and Google nest hub max with the tools in your home, there is no big difference, both products are nearly the same. Google Assistant is smart, intelligent, and will provide useful information on both the devices.
Price
A visible difference is in the prices of both devices. Little extra and beneficial features will cost you a little more.
The market price of Google nest hub is $129 while Google nest hub max will cost you $100 more, this comes in $229.
After observing the latest features of Google nest hub max, this price is quite fair.
Can you watch Netflix on Google Nest Hub Max?
Netflix is a worldwide sensation nowadays. This platform is incredible as it provides you unlimited entertainment like talk shows, documentaries, ad-free shows, and even award-winning shows.
Everybody wants to carry their Netflix with themselves, so widespread thought that comes to your mind once you decide to buy nest hub max is whether you can watch Netflix on your device or not? So here is the answer.
Google recently announced that nest hub max does support Netflix. However, it has Chromecast built-in, so it can stream all other stuff that supports it, and Netflix is not one of them.
You are allowed to watch music videos from Vivo and also prime videos with Amazon echo show or else live TV shows with Hulu subscription.
How to set up Google Nest Hub Max with your TV
Once you buy Google nest hub max, you surely want to connect it with all the essential home devices. Google nest hub max gets connected to all the compatible devices like TVs, speakers, lights, and much more.
You will feel like a boss after attaching all-important devices with your nest hub max because after that, you need to command and things will work accordingly.
By attaching Nest hub max with your TV, you can enjoy anything you want while lying on your bed or sitting in your TV lounge. 
Here I am going to guide you on how to set up your new smart device with your TV.
First of all, your Google device must get connected to the same Wi-Fi as your TV
You need to open the Google Home app
At the top left side of Google nest hub max, you will see a setup device option where you can connect all your home devices
To add the widget, tap the home next
Tap the method that you wish to set up next
And that's it, you are done. Google nest hub max is not just useful and adorable but also an easy to use the device.
Conclusion
In this article, we have covered all the essential aspects related to Google nest hub max. From how it works to where it operates.
There is not a doubt that this outstanding device is worth buying. The excellent features of Google nest hub max will worth every penny you spend.
If you want a smart companion with you that can help you in every matter and that can make your life fun and more accessible, Google nest hub max is believed to be an excellent choice for you. You can buy this superb device without a second thought.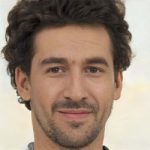 Sam has been a Smart Things expert for years and the author of DIY SmartThings. Recently he's really more into Nest smart devices and has a lot of experience with all sorts of projects from converting a regular Home to completely a smart home with the background degree in Electronics.