Technology has changed the way we communicate to each other and now it has even changed how you interact with your devices at home. Using Nest Mini, you can control most of the devices in your home including TV. TV is one of the main devices that we always wanted to control with Nest Mini without having to use remote every time.
Can you connect google nest mini to TV? To answer your question, yes you can connect any TV to Google Nest Mini, there are very good features, if you connect google nest mini to tv. you can easily control the tv with your voice without need for remote. By connecting your TV to Google Nest Mini, you are making the TV to Smart Display.
Some of the actions the you can do by connecting nest mini to TV are:
Hey Google, Open Youtube and play latest news on TV
Hey Google, turn off the TV,
Hey Google, Turn on the TV.
Hey Google, show me how to make guacamole on tv
but we all know that it's not straight forward always as each manufacturing company uses their own technologies, applications to interact with the devices.
Listed below are the ways to connect Google Nest Mini to some of the popular brand TVs
One of my favorite commands is, Hey Google turn off TV even though I don't have remote in my hand when my little daughter is watching Cartoon for too much time.
Some of actions you can perform using Google Assistant commands for TV are:
Play some video songs on TV.
Open Netflix and play The Office Series.
Show me how to grill Chicken on TV.
Connect using TV that supports HDMI-CEC and Your Respective TV App
What is HDMI CEC?
HDMI CEC stands for HDMI Consumer Electronics Control (CEC). It is one of the best features TV has and it's used to control HDMI connected devices. Using one remote you can control multiple devices. For example, you can control both your TV and a DVD player with just one remote.
Some of the popular brand TVs that you can control are Samsung, Sony, LG, Toshiba, Vizio, AOC, Hitachi, Insignia, Sharp and many more.
Below we have listed how to connect TV with Nest Mini for some of the popular brands. The process will be similar for the remaining brand TVs too like Toshiba, Vizio, AOC, Hitachi etc. 
If your TV doesn't support connecting to Nest Mini after you have tried all the options, then you need to buy a Chromecast (Read about our recommendations on Chromecast below). Before buying Chromecast, ensure your TV have HDMI CEC. Without HDMI CEC, your TV will not work with Chromecast.
Connect Samsung TV to Nest Mini
Follow the below steps to connect your Samsung TV to Nest Mini.
Reset the TV.(Optional)
Open SmartThings app and click on Add Device and add your TV.
You should be able to control the TV now with your SmartThings App.
Open the Google Home App and Click on + Add on top left corner.
Click on Setup Device.
You should see an option "which works with Google and have something already set up", click on it.
Search for SmartThings and select it and give your Samsung Login details which you used for SmartThings App.
Hurray! The TV is now added to your Nest Mini and now you can control the TV with your Nest Mini.
Now let's say, Hey google Turn on the TV and play some funny videos on TV. Enjoy!
Connect LG TV to Nest Mini
The first thing to be noted is, it won't support old LG models, it only supports WebOS 4.0 TV and above. To check if it supports your LG TV, go to settings > General about this TV > TV information and see if it is WebOS 4.0 and above.
If it supports, the second step is
Create a LG account
See on screen instructions to add your TV to LG App.
Open your Google Home app
Click on + Button on top left corner of the screen.
Click on add devices and
You should see an option "which works with Google and have something already set up", click on it.
Search for LG Thin Q and Select
Sign in with your LG account.
Follow the on screen instructions to integrate the TV.
Now you have successfully integrated the LG TV.
Connect Sony TV to Nest Mini
Sony has different models and some TVs run on android OS and you can connect these TVs using Google Home.
Some TVs have in built google assistant to the remote. It is cool to use google assistant remote as the Google Assistant is the best in understanding any English accent very easily.
If your TV is old and is not built on Android OS, you need to buy the Chromecast.
Here is the link for the video that shows Hands-free control of a Sony TV with Google Home
Connect TCL Roku TV to Nest Mini
TCL Roku TV has more up to date software and you can easily connect to Nest Mini using the following procedure:
Open Google Home App in your mobile or tablet and click on + Icon on top left corner.
Click on Setup on Device.
You should see an option "which works with Google and have something already set up", click on it.
Search for Roku and select it.
Now you need to give your Roku credentials.
You will see all the Roku devices and you can select the devices that you want to integrate with Nest Mini.
Follow the onscreen instructions and complete the process.
Voila! You have successfully integrated your TCL TV.
Connect to TV Using Chromecast
If the above options don't work for you, then the best thing is to buy a Chromecast and with Chromecast, there are huge benefits.
You can ask Nest Mini to play different TV services like Netflix, Hulu, and Prime Video on TV without using remote.
Play Stadia games
Cast your mobile screen and tablet
Cast your Laptop
There are three types of Chromecast available in the market.
Chromecast( This is a regular one and the cheapest)
Chromecast Ultra( It has more features and support UPTO 4K Ultra HD and it is compatible to play Stadia Games)
Built-in Chromecast, you need to check the TV manufacturing company whether it's a Chromecast or Chromecast Ultra.
How to Add Chromecast to Google Home.
Open Google Home app in your tablet or mobile. Ensure all your devices are in the same Wi-Fi Network.
Open Google Home app,
On the top left corner click + button and click on setup device under add to home and click on setup devices in your home.
Select the Home that you want the device to be added.
Google Home now searches for Chromecast
Tap on the device that you want to add and it now displays a code on your TV and it should match the code on your mobile device.
Select the room where the device exists.
Select the Wi-Fi network that this device needs to use.
Choose different Video Services like Netflix, Hulu, and Prime Video that you want to use.
Click on Select Continue.
That's All, now you are connected to Chromecast 
Conclusion
Sometimes we are in rush to buy something and we later realize that there is a feature missing and we are very badly in need of that feature.
One such case is when you have a smart TV but it won't work effectively with Nest Mini. Then the solution we have for this problem is to use Chromecast. Buying Chromecast is not a bad decision as it has additional benefits and Google is adding great features with Chromecast. For example, Google came up with Stadia, using Chromecast you can play video games which are similar to Xbox and Play Station.
We feel strongly that buying Chromecast will definitely add more features to your TV. Also, it is easy to mirror your mobile, tablet and laptop screens which is useful if you want to show something on the big screen to all the people in your living room.
Read our recommended products page, we have listed the best speakers after testing 100s of speakers.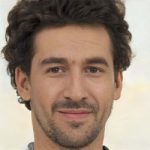 Sam has been a Smart Things expert for years and the author of DIY SmartThings. Recently he's really more into Nest smart devices and has a lot of experience with all sorts of projects from converting a regular Home to completely a smart home with the background degree in Electronics.