is echo show water resistant? Echo show is not water resistant or waterproof, you cant use the echo show in your bathrooms, near Kitchen sinks, it may with stand water splashes on the screen, but you can't drench Echo show in the water and you end up loosing the smart display. if you are using outside or near water consider protecting the display and all the device properly.
Both Echo Show 5 and Echo Show 8 are not water proof devices.
Right now there is no good water resistant or waterproof smart display in the market. If you are considering to buy waterproof smart display, Kitchen Aid is coming up with a smart display to the market and consider buying it. It might release the smart display by end of 2020.
Amazon Echo Show can amaze you with its incredible services if you are using this smart gadget for the 1st time. This smart speaker can be your best attendant around.
By providing you with the excellent facilities, the Echo Show is worth every single penny you spend to buy this intelligent and elegant device.
In this period of technology, everybody loves to use such gadgets that claim to make your life easy. Echo speaker proves itself in several ways.
Being a great helper that provides excellent responsive services, the Echo Show will become your best choice.
In the past, life was not that easy. We had to operate every single device separately and that was a bit harder. But now in this advanced age, we got many facilities, thanks to the creators who bring such fantastic inventions every passing day.
Echo Show is my personal most favorite smart speaker. I use it while travelling and I found this outstanding device a great travel companion. It's a complete package of a high well visual touch screen with the breathtaking sound speaker. 
Best Features
No doubt Echo Show is full of excellent features, but one of the best functionality of this smart device is that it's super easy to use. Alexa is available for best handling and it also has Bluetooth connectivity option.
Some more features of Echo Show include a classy outlook that attracts every one toward itself. Premium speakers with Dolby Digital sound processing give you a luxurious feel.
Moreover, it can get connected quickly with Zigbee devices without any extra hub.
Price
Looking towards its mind-blowing features, the price is quite affordable. 
The market price of the Echo Show is $229.99, when you buy this remarkable device without any special discount or offer.
What It Can Do
This smart device is always ready to help no matter in what situation you are. Echo Show can be your kitchen companion. It can control all your home devices with great organization. You can make video or audio calls without any interruption and many more.
Reviews
This efficiently smart Amazon device managed itself to get good five-star reviews. People love this device all over the world and leave good feedback on Amazon site.
What Can the Amazon Echo Show Do?
Amazon Echo Show is an incredible home gadget that is going be your life savior. There are thousands of things you can watch on your Amazon Echo Show. You can watch music videos, movie trailers with Vevo. You can also watch live sports or TV shows with Hulu subscription.
Echo Show can manage your calendars and your gallery. This device can also schedule your meetings, make your shopping list, set your alarms and is always ready to guide with your kitchen recipes step by step on single voice command.
You can control all your home devices with your voice commands. Alexa, the voice assistant, is all set to help you. You can have a look at your security cameras anytime, anywhere. It can manage the lights of your kitchen, bedroom, lawn, TV lounge or anywhere in the house.
Isn't it fun to make video calls to your loved ones while working without touching your device? It is. It is the best when you command Alexa to make a video or audio call and Alexa promptly does it.
Echo show can make your daily task more accessible than ever before. This home gadget will become the most useful thing in your home.
One of my friends ordered this smart Amazon device a few months before. He got his delivery very next day and since then he is using this gadget for intelligent management of his house. He is very much happy and satisfied with the device and is recommending everyone to purchase it. He can now keep an eye on every corner of his home even when he is far away from his place.
Echo Show Watts
Echo show uses 6 Watts with all the functions camera, microphone and during the wifi usage. It will use roughly 1 to 2 Watts while it is in off mode. While it is in standby mode it uses 4 to 6 Watts based on the activity you are doing. If you are looking how big the sound is based on the watts. It is quite loud and you can clearly listen 2000 Sq FT house.
If your living room is bigger than 2000 sqft, you might feel the sound might be bit less, most of the smart displays comes in this range and you do not have any other option if your living room is bigger than 2000 sq ft.
Alternatives for Amazon Echo Show
Now we will talk about some dazzling alteratives of Echo Show:
Everyone must have heard the name of Lenovo somewhere. Lenovo is a big brand famous for launching large number of computer equipments and smartphones. After the successful acceptance of intelligent displays in the market, Lenovo launched its super-smart screen named Lenovo Smart display.
Waterproof/Water Resistant: Lenovo Display is not waterproof/Water resistant, if you are looking for something water resistant, this might not be the right one. But you are google assistant user, you will definitely like this smart display.
Display:
The outlook of Lenovo Smart display is not as much attractive or pretty, but at this initial stage of Lenovo's new launches, this device is quite elegant.
Features:
Lenovo's smart display is available in two sizes; 8 inches variant will cost you around $149 and 10 inches variant will cost you almost $199. Both devices are worth buying and a good alternate for Echo show.
Key specifications:
Lenovo Smart display is built with so many functional specs. It comes with 8/10 full HD setup along with 2GB of RAM. The camera of Lenovo's smart device is of 720MP that allows you to take good quality pictures.
Lenovo's smart display also has a functional space of around 4GB with Qualcomm Snapdragon 624 processor.
Facebook Portal Plus:
In this race where every brand is launching new and smart displays, how can be Facebook left behind. So, Facebook starts a beautiful, well-manufactured smart home gadget in the name of Facebook Portal Plus.
Facebook is not new in this game as previously they have launched Facebook Portal with fewer specifications.
We shall not recommend you to buy Facebook Portal, as it is outdated nowadays.
But we will surely recommend Facebook Portal Plus because its enriched with advanced specifications.
Water Resistant: Unfortunately Facebook Portal is also not waterproof and even this one will not also be great alternative for echo show, if you are looking for Water Resistant smart display.
Specifications:
Face book Portal Plus comes with a good quality camera of 12 MP, enabling you to capture the world. Unlike the Portal display, Facebook Portal Plus comes with 1920×1080 (FHD).
Excellent sound quality of Facebook Portal Plus's 4-inch bass speaker helps you to enjoy the music very well.
LG THINQ WK9
Like all others, LG also jumped in this race. LG launches a crispy display, THINQ WK9, who's giving a fierce competition to Echo Show.
You will find all the essential features you want to have in the LG THINQ WK9 device.
LG THINQ WK9 is a Chromecast device and works smoothly on android and has Google voice assistant.
Water Resistant/Waterproof: unfortunately even this speaker is not water proof if you are considering to buy LG ThinQ WK9.
Specification:
This device can be a great alternative of Echo Show because of its 8 inches wide touch screen. It also has a high-resolution camera and brilliant internal storage.
JBL Link View
The last alternative of Echo show we are going to discuss is JBL Link view. JBL has adequate recognition for its sound based equipments and just like others, they also have launched their smart displays.
JBL link is linked up with Google to launch its bright display screen.This linking means that you can have Google assistant in JBL link view to help with all your queries. This display is also a smart choice for you in place of Echo Show.
Water Resistant: JBL Link View is also not waterproof and even this smart display is not the water resistant.
Specification:
This excellent display device has 8 inches widescreen. JBL link views also have 5MP camera and great quality speakers.
The design of the display screen is catchy and the best part of this device is that it is very straight forward to use.
| | | |
| --- | --- | --- |
| Features | Echo Show 5 | Echo Show 8 |
| Measurements | 5.5 inches screen with 960×480 resolution. | 8 inches screen with 1280×800 resolution. |
| Picture quality | 720p | 1080p |
| Sound speaker | 1.7 inch speaker | 2 inches speaker |
| Size | Small compromising size | Large adjusting size |
| Camera | 1MP | 1MP |
| Colors | White & Black | Black & White |
| Prices | $89.99 | $129.99 |
Conclusion
I am sure this article will prove to be helpful for those who are thinking of buying some smart home gadget. People are paying attention to those technologies that can save their time and make their life fun and easy.
Internet is the most significant need of new generation, all the future smart gadgets will be more enriched with the internet content, and maybe that's the main reason why these devices are selling like hotcakes.
If you are planning to buy a smart budget-friendly and good looking bright display device, you can go for this decent Echo Show. It will be the right choice for you because of its high quality and good reliability.
Read our recommended products page, we have listed the best speakers after testing 100s of speakers.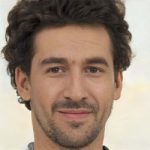 Sam has been a Smart Things expert for years and the author of DIY SmartThings. Recently he's really more into Nest smart devices and has a lot of experience with all sorts of projects from converting a regular Home to completely a smart home with the background degree in Electronics.