What is it Worth For?
The very first thing which will catch your attention is its size. It has the dimension of 25.6 x 3.9 x 2.7-inch, quite smaller than the conventional soundbars.
It has all three most in-demand voice assistants. 
On the top, it has the touch-sensitive controls which will glow when touched or connected to any other device.
The traditional minimalist logo design of Sonos on the front side looks entirely awesome.  
For connectivity purpose, this smart soundbar uses WI-FI for online streaming. It also can be connected to your TV via HDMI.
It doesn't come with any remote control.  You can use your TV remote or any universal remote.
The sound quality is terrific, for the high it has two woofers in the front channel and two more woofers for right and left channel. These set of woofers only have one tweeter.
This Sonos smart soundbar is the least expensive soundbar available in the market; it will cost you around $399.
Setting up this smart device is quite easy.
What is it Not Worth For?
Sonos Beam Soundbar is entirely worth its device. But there are some drawbacks in it which you may like to know;
The sound quality is fantastic, but you may find bass rattling on very high notes.
HDMI port is available here in this device, but it would be better to have multiple HDMI ports.
Talking about the Bluetooth connectivity, it doesn't support Bluetooth audio.
You can't connect this smart soundbar to such TVs which lack in ARC.
Switching between Google Assistant and Alexa is a hassle here.
The Bottom Line
This is one of the good sound bars available in market and is also very less expensive. If you are a Sonos person, who already have a good collection of Sonos smart speakers and soundbars at home, then it will be an add-on to them. Sonos Beam is worth every penny that you spend on this soundbar and it has quite an excellent reputation for manufacturing smart speakers.
Sonos Beam Official Video Trailer
How it Changes your Daily Life
All Sonos products are life-changing. Now you can enjoy your favourite movies in the home theatre experience. The design is fantastically elegant; it will adjust in any place around your TV, on your kitchen wall or your room's side table.
The Alexa and Google Assistant will assist you in a way that they will bring all smart speaker function in your surroundings. You don't have to leave your seat to grab a remote for volume controls or for changing tracks. You can do all these tasks with your voice commands.
The Sonos Beam Soundbar features will make you fall in love with this device.
Is This Smart Speaker?
Yes, it is a smart speaker; I must say that it will be your smart assistant. Buying Sonos Beam Soundbar, you will get three smart assistants under one roof. 
Google Assistant 
If you are already using Google Assistant as a voice recognition system, This device has built-in Google Assistant so that you can enjoy all those "Hey Google!" features right here in this smart and cute device.
Alexa
Amazon Alexa is very in nowadays. Every smart device has integration with Alexa. So in Sonos smart device also, you get Alexa as your intelligent assistant. You can assign any task to Alexa as you do with other smart devices and you will see that it will be fulfilled in no time.
Siri 
And now the most amazing part is if you are Apple user then you don't have to feel less regarded here, as Sonos do care for you. This smart soundbar has integration with Siri. Now you can connect your Apple device with this smart soundbar and enjoy music from Apple Music or from your own music libraries.
Alternatives for Sonos Beam Sound Bar
The alternatives for the amazing Sonos Beam Soundbar is discussed underneath;
JBL Bar 5.1 4K Ultra HD 5.1-Channel Soundbar with True Wireless Surround Speakers
With the drilled metal finish, JBL came here with 5.1 Bar with 4k Ultra UD surround sound system. For a complete home theatre experience, the JBL Bar 5.1 comes with True Wireless Surround Speakers. 
The device controls will be found on the top of the soundbar. The access for the cable attachments is on the rear side of the soundbar.
JBL provides remote control with this device for distance use. It looks cheap but works fine. Setting up this device is quite easy too.
The device comes with calibration mic too so that you can set it up quickly with your voice commands. The battery life of this product is also remarkable as it can last for 10 hours using it on its full capacity.
There are few sound modes which can be set so that you can have better sound experience while watching movies, dramas, sports or listening to music.
The SoundShift feature is also useful; you can connect your smartphone or any other smart device with JBL Soundbar via Bluetooth to jump between the TV shows or movies.
Buying JBL 5.1 will cost you almost $700.
Bose Soundbar 500 with Alexa voice control built-in, Black
In a skinny body, Bose presents here a soundbar very sleek in design and loud in sound. Besides its smart size; this Bose Soundbar has extraordinary sound quality.
It also has built-in Alexa to perform your vocal tasks. It's a designated Alexa device, so the Google Assistant is not available here.
The noise cancellation feature is outstanding. It is also compatible with Bose Sound Touch app and the device maintenance is also straightforward.
The dimensions of this device are 31.5 x 1.75 x 4 and it weighs around 7 pounds. It also has multi-room connectivity with other Bose smart devices.
Bass is phenomenal; youngsters will love listening to their favourite music on this smart soundbar.
For connectivity purpose, it has the Bluetooth option and for TV connection, it has the HDMI-ARC option too.
The price of this device is $549.
Sony Z9F 3.1ch Soundbar with Dolby Atmos and Wireless Subwoofer (HT-Z9F), Black
Sony is no doubt regarded for its impressive products available in the market. Sony Z9F 3.1 Soundbar is one of those few smart devices which use the Dolby Atmos.
Sony Z9F 3.1 accompanies with the wireless subwoofer to provide extra high bass sound. 
The design of this smart device is quite neat and simple; at the front, it has the removable metal grill for maintenance purpose.
HDMI, USB and 3.5mm mini input jacks are at the rear side of this amazing soundbar so that you don't have to face messy long cables on the front.
It has the Bluetooth option to connect your smart devices with Sony Z9F. It also has built-in Chromecast for online streaming.
The Sony Z9F 3.1 has a full remote control, but it doesn't have touch-sensitive controls for power, volume and input selection.
This price for this device is $698.
Harman Kardon Enchant 800 8 Channel Soundbar with MULTIBEAM Surround
If you think the sound coming from your TV is not enough, then Harman Kardon has a solution.  Harman Kardon has large number of smart speakers and it is primarily known for its unique looks.
Here is the Harman Kardon Enchant 800 8 Channel Soundbar with MultiBeam Surround, a complete solution to your audio problems.
It has the dimension of 33.8×2.6×4.9 inches and weighs 9.5 pounds. For the remarkable sound,  Harman Kardon incorporated six woofers of 2 inches and two tweeters for 1 inch, and DTS & Dolby Digital technology takes it to another level.  
The rear side contains the HDMI video input & output, Bluetooth, USB, 1 Analog and 1 Optical port. For online streaming, the WI-FI option is also available.
The Enchant 800 8 is remote control compatible device and also has built-in Google Chromecast. 
If you are night owl and like to watch late-night movies, then you will love its night mode. Turning on the night mode will lower the dynamics of sound; you will hear everything clearly without disturbing the sleeping bees.
Compared to other soundbars in its category, the Enchant 800 8 is less expensive. It will cost you around $250.
LG – 5.1.2-Channel 570W Soundbar System with Wireless Subwoofer and Dolby Atmos with Google Assistant
LG is not behind in the race; it came up with 5.1.2 Channel Soundbar System compatible with Google Assistant and Dolby Atmos Surround sound.
The device is super easy to set up and has a body design which can easily adjust in any environment.
The Google Assistant is completely enjoyable as you can ask Google to play your desired music track or any other information like weather.
The body design contains plastic back, metal grill front, HDMI input & output, Power, AUX ports. This LG soundbar is remote control compatible. 
For connectivity purpose, it does have Bluetooth and WI-FI options. The dimensions are 56.7"x 2.4"x 1.9" and body design is very well designed.
Coming towards its price, it costs $749.
Conclusion
The final verdict is if you want an elegant soundbar enriched with Google Assistant and Amazon Alexa too, then Sonos Beam Soundbar would be a smart choice.
Because the features under the price tag of $399 are unmatchable or if you are willing to pay more then you can go for Sonos Playbar and Playbase.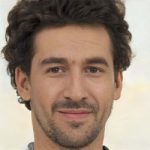 Sam has been a Smart Things expert for years and the author of DIY SmartThings. Recently he's really more into Nest smart devices and has a lot of experience with all sorts of projects from converting a regular Home to completely a smart home with the background degree in Electronics.