What is it Worth For?
Whenever we think of buying a useful and valuable smart speaker, the first options that comes to our mind are Amazon Alexa devices and Google Home. But, now another name is added to the list and that is Sony.
We are amazed with the quality of excellent recent launches by Sony. In this article, we are going to high light a brand new wireless smart speaker named XB402M extra bass.
This product will worth the money you will spend to buy this because of its tremendous properties
Best Wi-fi connectivity of this device
Clear and excellent sound
Water and dust resistant
Spotify connection
Alexa and music streaming
What is it Not Worth it For?
Without any doubt, we can say that XB402M EXTRA BASS Speaker is the best product to buy. But, along with its breathtaking features, there are some minor issues with the device as claimed by buyers.
is not a very budget-friendly device.
XB402M extra bass smart speaker comes with some distracting lights
It has no aux port
The Bottom Line
These extra bass speakers has amazing drivers and the bass is very good in these speakers, if you are a very strong bass lover then these are the speakers for you.
Though XB402M extra bass speaker is a little expensive, it has excellent features like great sound quality, Wi-Fi connectivity, supporting Alexa etc.
How it Changes Your Daily Life
Music is a very smooth companion for everyone nowadays. Even I love listening to music while doing my house chores. Cool XB402M Extra Bass allows you to enjoy its excellent music and deep bass.
 No matter if you like to listen to your music, loud or slow, this smart speaker will be apt for you. This is an easy to carry device so you can take your fun bag anywhere anytime.
Voice assistance eases your life like never before. The device will work efficiently with your voice recognition.
You don't need to type anything or search for something using your hand. All you need to do is tell this smart speaker what to do and it will complete all your requirements with high efficiency.
Is This a Smart Speaker?
XB402M extra bass is a fantastic smart wireless speaker. It will make your life amazing with its astonishing properties.
The party lights of this smart speaker are the best part of it that gives you the vibes of the pub.
XB402M extra bass smart speaker has an excellent feature of Amazon Alexa built-in it. But, it does not support Google's Assistant or Siri from Apple.
Sony XB402M Official Trailer
Alternatives for XB402M EXTRA BASS
XB402G EXTRA BASS Google Assistant
Sony has global goodwill for its manufactured products. This time it came up with a smart speaker with extra bass and outstanding sound.
The Sony XB402G with extra bass performs very well on high bass tracks. As the name shows, this Sony XB402G exclusively has Google Assistant for voice recognition.
The Price of this device is $249.99.
Pros
Cool classic and retro look.
The legendary sound of Marshall is present in this device, so you don't have to compromise with sound quality.
The bass is plentiful and the sound has crisp and clarity, surprisingly in these dimensions.
Amazon's Alexa is built-in and for connectivity, Bluetooth and WI-FI are available.
It also supports Spotify.
It also has the Amazon Pairing Ecosystem.
Cons
Besides the crisp sound quality, it's quite an expensive smart speaker.
A little sound rattling may be found in high bass tracks.
Harman Kardon Allure
Harman Kardon, all non-Siri voice assistant smart speakers, are right in sound quality.
The Allure has built-in Alexa so that the Alexa users will feel like home.
The dimension of this device is 7.6 x 6.5 inches and it weighs around 2.25 pounds. The round cylindrical shape and the transparent plastics top design looks fantastic on the tabletop.
The transparent cover glows when Alexa replies to your question. Isn't it fantastic?
 The controls are on the top whereas the touch-sensitive voice controls and microphone muting buttons are on the gray ring.
The bottom is filled with metal grills and inside the grill, there are 38mm drivers for spectacular sound.
The Price which Harman/Kardon asks for Allure is $89.95.
Pros
It supports the amazing Alexa, the voice recognition system.
Besides its smaller size, it has fabulous sound quality.
The attractive and modern design will attract you at first glance.
Easy to carry.
Cons
The touch controls are not very accurate.
A lengthy procedure for setting up the device.
Audio may get sloppy sometimes while playing high bass tracks.
You can not control Spotify on this smart speaker with Alexa.
Denon Home 150
The Denon brings up the Home 150 smart speaker, the device for your daily use. You can connect your phone directly to this intelligent speaker via Bluetooth and for online streaming, it also has the WI-FI availability, so that you never get bored.
It can pair with your computer by just popping a flash drive into its USB port.
For the outstanding sound quality, it has 3/4 tweeter and 3-1/2 sound drivers. Having these specs, the Denon Home 150 provides high bass and clean tones.
To set the device up, the HEOs app is available on the app store, and now you will not face any difficulty while setting up the Home 150.
Like other Hi-Fi smart speakers, it also supports the multi-room connectivity so that you don't have to carry your Denon Home 150 with you while moving in your home.
This Price of the smart speaker is $249.72.
Pros
Bluetooth is available for smart devices connectivity.
Apple AirPlay2 is also available here. You can play music over your Apple gadgets.
The sound quality is exceptional.
The touch controls glow up when they are touched.
Multi-room wireless capability is available.
Cons
Comparing to other devices, home 150 is quite expensive.
The speaker is not waterproof, so beware of rain and any other water source.
The Denon Home 150 does not have a battery backup.
Airplay 2 has discomfort with multi-room connectivity.
Bose SoundLink Revolve Plus
Bose, being a pro in smart speaker manufacturing has built up quite a good reputation.
Bose SoundLink Mini and SoundLink Revolve were a big hit in the market; Bose now released SoundLink Revolve Plus.
Revolve Plus, a fabulous product, having numerous qualities is far ahead in the race.
Bose has always been decent with styling and what it has done with Revolve Plus is also actually modern but yet suitable.
The device is wrapped with the aluminum case leaving two choices for its customer, Luxe Silver and Triple Black.
It is quite large in size and the difference between SoundLink Revolve Plus and simple Revolve version is the carrying handle. The Handle makes it easier to carry while walking. So it will become a smart companion while enjoying beaches.
The top and bottom sides of this device are rubber coated. The control buttons on the top side includes buttons for power, Bluetooth, voice assistant and volume controls.
The 360 sound drivers are dominant and provide beautiful sound for high bass lovers. Bose claims $239 for this smart 360 speaker.
Pros
The battery of this device is outstanding which lasts 16 hours for outdoor use.
The Revolve Plus is Water-resistant.
The size justifies the sound.
The lantern-like design is unique.
Quite Impressive 360 sound drivers.
Cons
Comparing to other devices, the SoundLink Revolve Plus is costly.
For effortless charging, you have to buy a cradle for $30.
The connectivity range is only 10ft.
The sound sometimes becomes very heavy.
Conclusion
I hope by the end of this article, everything is transparent about this product now. One of my friends, who is a music lover and a party person, bought this smart speaker. He is now totally impressed with it.
 He takes this speaker wherever he goes and is recommending everybody this speaker.
XB202M extra bass smart speaker is worthy and must buy product. The incredible characteristics of the smart speaker make you fall in love with this product within a few days you start using it.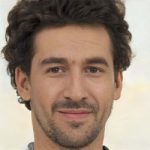 Sam has been a Smart Things expert for years and the author of DIY SmartThings. Recently he's really more into Nest smart devices and has a lot of experience with all sorts of projects from converting a regular Home to completely a smart home with the background degree in Electronics.