Bose being a manufacturing company produced so many amazing gadgets over the years and this production is increasing every passing day.
Bose Home Speaker 300 is one of those smart devices, which are the recognition of "Bose Corporation."
The Bose Home Speaker 300 comes with room-rocking bass and 360° sound disbursement to enjoy the lifelike experience.
The best voice assistants, Alexa and Google, allows you to play or shuffle your favorite music tracks with just an ask without even a single move. 
You just have to turn it on and you will feel the difference yourself.
Features
Design
The oval-shaped design makes this device so much handy that it can be adjusted anywhere very easily. 
It can sit on your kitchen shelf; while you are cooking, you have the crisp of your favorite music tracks. 
The Bose 300 has the dimensions of  6.3″ x 5.6″ x 4″ and it weighs around 2.1lbs. It makes this smart device quite comfy to put around your couch and enjoy late-night music.
Sound Quality
Bose has a reputation in producing excellent sound quality speakers. So, Bose 300 is outstanding when it comes to sound quality.
Having such a small body type, the HQ sound quality of this device is phenomenal. It surpasses almost all the devices in its category with its remarkable sound.
The Bose Home Speaker has the ability to produce room-rocking bass, so if you love great bass songs but hate space taking speakers, then Bose 300 can be your best choice.
Built-in Voice Assistant
If it is hard for you to get up and approach your music device for shuffling music tracks, then Bose has the solution to this problem.
The Bose Home Speaker has the built-in voice assistant service; both Alexa and Google Assistant are presently available to assist you while using this smart speaker. 
With these voice recognition applications, you can have access to millions of music tracks available online.
Besides this music availability, you can also have access to weather, news headlines ,sports and traffic reports too.
All you have to do is just ask and rest can be left on Alexa or Google Assistant.
The noise cancellation 6-microphone array allows Alexa and Google to catch up with your voice instruction even in a very noisy environment.
Connectivity
Wi-Fi and Bluetooth compatibility is available in Bose 300 so that you can attach this smart gadget with your phone or tab and any other home wireless network for a better online streaming experience.
The Bose Smart Speaker has an Airplay2 option, so you can attach this smart speaker to your Apple devices and  listen to your favorite music.  
It does not have a built-in Chromecast feature; if you desire to listen to music from multiple online streaming apps, then you have to purchase the Chromecast device by yourself.
Bose Simple Sync
If you are fed up with carrying your smart speaker with you from one room to another, then Bose has a solution for this.
By using Bose Simple Sync, all the Bose Smart devices available in your home can be connected to each other. With this smart bonding of your Smart Bose devices, you can listen to your favorite music in different rooms of your house.
Bose Music App
Taking full control over your smart device, Bose Corporation has also launched a smart Bose Music App.
Using Bose Music App, you can line up all your favorite music playlists and you can even jump over your favorite music radio stations.
You can set up the presets with this smart app so that you don't have to scroll up or down to the music tracks every time you love to listen to.
Bose Music App also allows multiple users to personalize their content according to their liking.
Besides all that, this app makes it easier for the users to set up Bose Home Speaker 300 step by step. 
Price
The price which Bose asks for this Smart Home Speaker is $199.95. It is slightly high but if we look towards its features, the amount is worth paying.
Alternatives for Bose Home Speaker 300
Now let's take a look over the other options for Bose Home Speaker that are currently available in the market.
Sonos One SL
The very first alternative which is going to be discussed here is Sonos One SL. 
Sonos is one of the largest selling brands of smart speakers and has a wide variety of smart home speakers.
Sonos One SL, SL stand for speechless comes without a built-in microphone. Dropping the mic in this Sonos device means that it is not capable of reacting to your voice commands.
Despite having the disability of voice recognition system, Sonos One SL gives you the option of Airplay2 so that you can connect this smart device with Apple products for online streaming.
Of course, for control purposes, this smart device has compatibility with the smart Sonos app. 
Having the dimension of 6.3″ x 4.8″ x 4.8″,it weighs 1.85 kg. It holds a 2x Class-D amplifier and stereotypes pairing too.
Coming towards its sound quality, it has incredible bass rumbling sound and is quite agile to high notes music tracks.
If you miss the voice assistant, Alexa, or Google Assistant, then it will be quite interesting for you to know that One SL can be paired up with other Sonos devices for better voice recognition experience.
The price of the smart speaker is $179.
HARMAN KARDON ESQUIRE MINI 2
The second most alternative of Bose Home Speaker 300 is Harman Kardon Esquire Mini 2.
With the handsome design, the Esquire Mini 2 is quite comfortable to carry around wherever you go.
Other than the smart and sleek design, the sound quality of this device is also fantastic. It is very responsive while playing mid and high focused soundtracks. 
Bearing the dimensions of 2.9×5.5×1.0 in, the weight of this cool gadget is almost 250 grams, which makes this elegant enough to carry in your pocket or handbag.
It has 2200 MAh battery backup, which makes it last long for 10 hours while using internet.
Along with the graceful looks, the Esquire Mini 2 also comes in three different colors, Black, Copper, and Silver.
It also has glass like leather case along with USB- C type charging cable.
The faux leather finished back is exceptional and the kickstand design allows this device to stand at a 45-degree angle on your tabletops.
The top panel has the buttons for power, volume, call answering and for Bluetooth pairing.
The price of this device is $149.95
Apple HomePod
Apple, no doubt is one of the largest tech giants which always produces extraordinary products in look and in quality too.
Here we are talking about Siri-powered Apple's Smart Home Speaker, HomePod. It produces such a fantastic sound quality that it easily stands out among its competitors like Sonos One Sl, Bose Home Speaker 300, etc.
The Airplay2 offers multi-room audio and stereo pairing so that you can pair up with other available Apple smart home devices.
As the Apple products are caged in Apple's world, before buying an Apple HomePod, it should be kept in mind that you are only signing up for Apple Music streaming service.
Spotify and other third-party online music streaming apps cannot be played over HomePod.
Being Apple's smart gadget, the HomePod is extra vigilant when it comes to voice recognition. Siri can help you set up this device and Siri is smart enough to detect your voice even from across a room.
Apple HomePod cannot compete with the features of Alexa and Google Assistant speakers. But if you prefer sound quality above all other elements, then Apple HomePod will be your best choice.
If you desire to buy Apple products, you should always have extra bucks in your wallet, as they are slightly expensive than others. Buying Apple's HomePod will cost you $349.
Nest Hub Max
Last but not the least alternative for Bose Home Speaker 300 is Google's Nest Hub Max. If you like a screen with your smart speaker, then the Nest Hub Max is for you.
The Nest Hub Max is a bit larger and an updated version of Home Hub.
The design of Nest Hub Max is quite observable; it has a 10″ tablet-sized screen on the top and its cloth-lined base enables this device to sit around you even if you are working in your kitchen.
The kitchen work surface is one of the best places where Hub Max can easily fit. Now the question is, why should you put it in your kitchen?
So the answer to this question is that it can actively help you in finding your cooking recipes and will guide you step by step for a better cooking experience.
The 10 inches and high resolution (1280 x 800p) screen allows you to have HQ visual experience while watching your favorite movies and TV shows.
For online video streaming, you can use YouTube and Google Play Video. Netflix is sadly unavailable here. You cannot watch Netflix content on Nest Hub Max.
It also has a camera for video conference calling with your loved ones.
Nest Hub Max has 2-mic arrays, yet it has brilliant voice recognition. The Google Voice Assistant is available which will detect your speech commands even from a long distance and obey them efficiently.
Having the 18mm tweeters and 75mm bass drivers, the sound quality of Nest Hub Max is decent.
You may find some issues with sound on high volume; sometimes, it feels like shouting. The screen resolution is not remarkable but it can be ignored as the Hub Max does not provide the Netflix content. So you don't have much of HQ content to watch on it.
The speakers are powerful than its other siblings like Google Home Hub and if you prefer voice over visual, then it will be your smart choice.
The price which Google demands for this device is $229.99.
You should also see the difference between Bose 300 and 500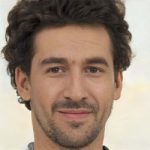 Sam has been a Smart Things expert for years and the author of DIY SmartThings. Recently he's really more into Nest smart devices and has a lot of experience with all sorts of projects from converting a regular Home to completely a smart home with the background degree in Electronics.