What Is It Worth For?
If you're looking for something that offers a little more than Google Home Mini and other smart speakers in terms of sound quality, S50G wireless speaker is probably your best option. We will tell you why shortly.
First, in terms of aesthetics, this is one of the prettiest smart speakers you will ever see. But of course, aesthetics may not be the most important feature for you.
The features and design are surprisingly similar to Apple HomePod. The main priority for the manufacturer when designing this speaker is audio performance. For that, we consider this speaker a top-rated model.
Here are some of those benefits.
It comes with removable cover for easy cleaning.
The speaker has nice clock interface.
It works well with Chromecast devices.
There is reliable voice control, which makes it ideal as a smart speaker.
The speaker comes with a decent sound quality.
What Is It Not Worth For?
Despite the alluring features, the S50G still comes with some flaws. Just like every other product, there are some features that may discourage anyone from choosing this smart speaker. These include:
It has limitation in its Google Assistant functionalities.
There is limited bass/low-end range.
Gesture control can be a little annoying.
The Bottom Line
Although voice control devices are increasingly getting popular, its concept and use is still new to so many people. So, anyone who is buying their first voice-controlled device wants it to work straight away.
There are currently more options for Google Assistant-powered speakers as large companies are continuously adding voice control system in their devices.
While this may not be the best smart speaker when it comes to sound, it surely takes the first position in a whole lot of other features. The gesture controls and clock display are very impressive.
What differentiate this S50G model from other Google Assistant speakers is the handy LED clock and gesture controls. But it still shares many other features with other similar devices.
On the whole, the Google S50G Google Assistant speaker is a nice speaker with moderate sound quality, splash proof features as well as accurate mics.
SONY LF-S50G Official Video
Sony LF-S50G Features
| Features | Sony LF-S50G Smart Speaker |
| --- | --- |
| Size/Dimensions | W4.33″ X H6.38″(Width & Height) |
| Weight | 26.46 oz |
| Design | Very Good |
| Have a inbuilt battery(If Yes) How many hours | Yes – 16 Hour Battery Life |
| Can I connect to tv | Yes |
| is this smart | Yes |
| Colors | Black |
| Google Assistant | No |
| Alexa | No |
| Siri | No |
| Water Proof | IPX3(Protected against Splashing Water when titled up to 60 degrees vertically. |
| Pairing multiple Speakers | Yes |
| Sound Bass | True-to-Source Bass Reflex Duct |
| Reviews(Amazon.com, Google Shooping) | 4.6 |
| Durability/Logevity | 5+ Years based on user reviews on sony speakers |
| Bluetooth | Yes |
| Does this have a dedicated App | Yes |
| Wifi | Yes |
| is this wireless? | Yes |
| Sound Quality | Very Good |
| Loud Enough | Yes |
| Return Policy | 60 Days |
| Lights on the speakers for dark room | Yes |
How It Changes Your Daily Life
Music, they say, is the food of the soul. A good music can change your mood from bad to good in an instant. Likewise, you can only enhance your listening pleasure when you play the music with a nice instrument such as a proper speaker. And with the invention of portable Bluetooth speakers, you can enjoy great sound on the go.
That's exactly what Google assistant built-in wireless speaker gives you.
There are many other reasons why this S50G Google assistant built-in wireless speaker is worth every penny you spend. That is because it comes with a lot of good features. But the main thing is how it lets you enjoy your favorite music wherever you go. If you want immersive music listening experience, S50G is surely going to get you that.
Is This A Smart Speaker?
Well, before anyone decides to go into the market, they have to weigh their options and decide whether they are making the right buying decision. Likewise, you may want to find out whether this is a Smart speaker as advertised.
First and foremost, S50G is a smart speaker. It allows you to connect remotely and lets you enjoy your favorite music from a distance. It is very versatile and can connect to a wide range of devices.
One good decision Sony took is collaborating with Google for the S50G, unlike Samsung that developed its own smart assistant from scratch. It makes the S50G new and slightly distinct from Google Home.
Alternatives for LF-S50G Speaker
Tribit XSound Go Bluetooth Speaker
For the relatively affordable price, Tribit XSound Bluetooth speaker shouldn't sound good, but it actually does. One of the most impressive features of the speaker is its balanced and distortion-free sound at high volumes.
Also, when played at medium volumes, the battery can last for an incredible 20 hours. You will get all these features while paying lesser compared to other more expensive wireless speakers.
Besides, the speaker is resistant to dust and water, which means you can enjoy the ultrasound quality by the pool or in the beach without any issues.
Although it may not be as attractive as other Bluetooth speakers, it still offers good sound quality which is far more than its competitors.
But it also has its own flaws, which includes its poor design and a little distortion when speaker is far from the connecting device.
Pros
The speaker is very affordable.
It has very good sound quality.
The device is water and dust resistant.
It is equipped with long-lasting battery for up to 20 hours.
Cons
Charging takes a long time
It's not very stylish compared to some other speakers
WONDERBOOM 2 Bluetooth Speaker
What the Tribix XSound speaker lacks in design, WonderBoom 2 speaker has it in abundance. It's one of the toughest wireless speakers in the market right now. Plus, it plays loud and does not have any sound-distortion when on high volume.
Another thing most people appreciate about the speaker is the portability. It is lightweight and can be easily tucked in a small bag when on the go.
You may look at the diminutive shape and think it may not have enough power. On the contrary, the speaker comes with a better bass response along with an outdoor boost feature.
Some speakers are usually low when outdoors due to ambient noise. But the WonderBoom 2 wireless speaker has a strong audio output even when playing outside. That's one of the most important reasons why it still remains popular till today.
Although it will not match the sound output of larger speakers, its sound output is still very impressive.
Another good thing going for the speaker is the battery capacity. It is capable of playing non-stop at a moderate volume for 18 hours. When you add the fact that it's very affordable, you will understand that this speaker is a great bargain.
Pros
It has great sound output despite the small size.
The speaker comes with long-lasting battery capacity.
It has IP67 waterproof/dustproof rating.
The device is portable and very stylish in design.
Cons
Restrictive soundstage.
It has compatibility issues, which means it's able to connect with few devices.
Sonos Move Smart Speaker
Sonos needs no introduction when it comes to Bluetooth and wireless speakers. Weighing 6.61 pounds, this speaker may look a bit heavy, but you wouldn't mind the weight when you listen to its superior sound output.
The speaker comes with a lot of features, including USB-C for charging, 2 Class-D digital amplifiers, one mid-woofer, one down-firing tweeter, Bluetooth feature and Wi-Fi connection. Although the speaker is a bit more expensive, the features and reliable sound quality makes it a great bargain for the money.
One of the things many people do not like about the speaker is the weight. It's not portable, but it's not too heavy to make it difficult to carry around. Again, it's a bit more expensive than other speakers.
These are the only flaws we have found in this device. But when it comes to sound, you are surely looking at one of the best Bluetooth wireless speakers.
Pros
The speaker has quick and efficient connectivity.
It also offers incredible sound quality.
It is versatile and compatible with several devices.
The wireless speaker has long battery life.
Cons
The speaker is heavy.
It's a bit expensive, compared to other models.
Boom 3 Wireless Bluetooth Speaker
Boom 3 has been around for a while. If you're looking for a portable wireless speaker, Boom 3 is exactly what you need. At 1.2 pounds, this speaker is one of the lightest in the market.
And despite its weight and small size, it comes parked with pretty impressive sound.
Whether you are going on a camping trip or just want to enjoy some good sounds outdoors, this speaker is equipped to offer great sound output.
Another feature you will enjoy is the water and dust proof feature. That means you can enjoy your favorite songs by the poolside or at the beach without worrying about water.
Also, the one-touch mix button on the speaker allows you to easily select your favorite songs on a playlist.
Besides, despite all the alluring features, the speaker still stays relatively affordable. Although it's not the best speaker out there when it comes to sound quality, it is among the best when you consider the affordability.
Pros
The rugged and durable design makes it stand the test of time.
It has a powerful and clear sound.
The speaker has IP67 waterproof and dustproof.
It is relatively affordable.
Cons
There is a little distortion when the speaker is at high volumes.
Conclusion
The S50G Google Assistant Built-in wireless speaker is now the talk of the town not only for its sleek design but also for its superior sound quality. Moreover, the speaker is on the low side in terms of price. It is relatively affordable for its numerous features.
That's probably the reason why it has a very high rating and good reviews among users who have seen the overall quality of the speaker.
Also, we gave you information about some alternatives in case you are turned off by one or two flaws of the S60G wireless speaker. From the information we have shared, we believe you are now well equipped to take the right buying decision.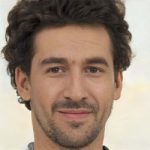 Sam has been a Smart Things expert for years and the author of DIY SmartThings. Recently he's really more into Nest smart devices and has a lot of experience with all sorts of projects from converting a regular Home to completely a smart home with the background degree in Electronics.