Sonos is a well-known American audio company based in Santa Barbara, California. Sonos is a famous brand because of its excellent quality and unique properties in every product they launch.
In this article, we will discuss a fantastic speaker launched by Sonos and that is Sonos move smart speaker.
How Loud is Sonos Move? To answer your question, its 105 Decibels according to our calculation, its almost as loud as a small music concert in closed doors, you can easily place this outdoors and in a big living room of 1500 Square feet to hear clearly. It scans your room and there is a light on top of the speaker that flashes telling it is scanning the area and will automatically adjust the speaker for the following.
Sound
Bass
Acoustics
Treble
Is It worth it?          
Sonos smart move speaker is a portable Wi-Fi and Bluetooth smart speaker. This is an excellent choice for indoor and outdoor listening.
The speaker is a durable, battery-powered and wireless smart device. Using Sonos move smart speaker, you will experience vast soundscape and a tremendous deep bass along with true play.
Sono move smart speaker is all set to make your journey full of joy and fun. With its admirable characteristics Sonos move smart speaker will thoroughly worth all your money you spend for buying it.
Features:
Sonos smart speaker is enriched with excellent properties. Some of them are listed below.
Voice control
Amazon Alexa built-in Sonos smart speaker allows you to run its functions on command of your voice.
You can ask to skip songs, set alarms, On/Off music and get your question answered utterly hands-free.
Bluetooth and Wi-Fi
You can surely enjoy Wi-Fi at your home, but it also works great with Bluetooth connection, That means you can use it anywhere in the world with Bluetooth connection. Doesn't that sound great?
Weather Resistant
Sonos move smart speaker will also help you to stand up to snow, dust, rain, UV rays and scorching sun and cold weather with an ip56 rating.
Battery Life
The battery of Sonos move speaker can last up to 10 continuous hours of uninterrupted playback. Somehow some factor may fluctuate its battery timing like heat exposure, Bluetooth, volume level and pausing etc.
Dimensions and Weight
The dimensions of the smart speaker are 5×6.3×9.4 in inches.
The weight of the item is around 6.61 pounds.
Reviews
Because of the reliability and outstanding quality of Sonos move smart speaker, it has managed to get very positive rating. People trust Sonos and this excellent smart speaker is beyond the expectations of everyone.
One of my friends has recently bought this smart speaker and she loves it. If you are a music lover you will fall in love with this high-quality sound speaker and the most significant benefit is that you can take it anywhere with you.
Design and Look
The design or outlook of Sonos move smart speaker is very elegant and charming. This speaker comes in black color with very adjustable size. Sono speaker is easy to keep device.
Price
The market price of the Sonos move smart speaker is around $399.
Sonos Move Official Trailer
Alternatives for Sonos Move
No doubt that Sonos move smart speaker is an excellent choice for anyone. But some alternates can compete with Sonos move speaker because of same high-quality and good features. Some of the alternatives we will discuss are:
Libratone zipp
Another modern wireless speaker for you to buy is Libratone zipp smart speaker.
You don't need to compromise on sound quality while using Libratone zip speaker.
You can enjoy the deep bass of this smart speaker for 12 long hours without any distraction.
Just like Sonos move smart speaker, zipp speaker also works excellent with Wi-Fi and Bluetooth. This cute zip style smart speaker comes in five beautiful and pleasing to the eye colors.
Cloudy Grey
Deep Lagoon
Graphite Grey
Nordic Black
Victory Red
Features
Just like Sonos move smart speaker, Libratone zipp also has many useful properties.
Excellent Sound Quality:
You will never need to compromise with the sound quality with Libratone zipp smart speaker. Libratone speaker is built and designed in such a way that you can enjoy dynamic sound in each corner of your home. 
This will give you a feeling of satisfaction because of its excellent and admirable deep bass.
Best Wireless Device:
This smart speaker is believed to be the best wireless device as it allows you to enjoy Bluetooth connectivity in six different ways.
Libratone zipp speaker can get connected with
Iphones
HTC
Samsung
IPad
With pc
 Instantly reconnect to the last used device.
Dimension and Weight
The dimensions of Libratone zipp are 4.8×4.8×10.3 in inches.
The weight of the product is approximately 3.3 pounds.
Price
If you want to buy Libratone zipp smart speakers, it will cost you around $223 which is quite reasonable.
JBL Party Box 100
JBL party box 100is another super smart wireless, battery-powered audio speaker by JBL. This admirable speaker is packed with so many attractive characterstics.
JBL party box speaker is going to be your party buddy because of its 160 watts of pounding JBL signature sound.
This is the best party speaker indoor or outdoor. The smart speaker allows you to rock from sunup to sundown with its massive battery life.
JBL party box 100 speaker can stand up to 12 hours non-stop.
Features
The lightening effect of the full panel creates a captivating show that makes a lasting visual experience.
This marvelous speaker comes with Bluetooth streaming and is completely wireless.
It is a portable device with a chargeable battery. The compact size fits this speaker in fox outdoor canvas bag available at Amazon.
The high and deep bass is the main attracting point of this speaker. I personally love this speaker because of its loud and clear sound.
Price
The price of this top-rated quality speaker is $349.
Marshall Stockwell 2
The last alternative of Sonos move smart speaker we will talk about is Marshall Stockwell 2. It's a cute and reliable speaker with excellent sound quality.
This smart speaker is a portable Bluetooth speaker that sounds and looks great.
Marshall Stockwell 2 is a bit heavy, so it comes with a nice handle that makes this device easy to carry.
The handle of the speaker looks like a guitar strap and overall design remind you of the classic rock and roll Marshall design.
It takes you around 5 hours to charge this decent smart speaker but long running time (20 hours) of this speaker is worth it.
The best part of this device is that you can connect more than one device via Bluetooth at once and can switch between them easily.
You may feel little trouble while using it because there is no way to control music through the speaker as there is no technique to skip, play and pause. 
Also, there is no way to connect this speaker to some other speaker to improve the sound.
Marshall Stockwell 2 cannot be used with devices that do not support Bluetooth.
Features
If we talk about the sound quality, it is very impressive, especially for rock music. Battery timing is also significant that can give you 20 hours of non-stop satisfaction.
You can quickly correct the treble and bass with the available dials on the top of the device.
The design of the speaker is water-resistant and robust, so it can survive an accident. The smart speaker will allow you to charge your phone with it.
You can see the battery level easily by the lights available on the top of the speaker.
In Marshall's range, this is the smallest speaker. This stylish portable speaker is a worth-buy product.
Marshall Stockwell 2 speaker comes in 2 different colors.
The burgundy one will cost you a little extra because this is a favorable color for most of people.
Dimension and Weight
The dimensions of this valuable product are around 7×6×2.8 in inches.
The weight of the Marshall Stockwell 2 speakers is 3.04 pounds.
Price
This speaker is quite budget-friendly, so you don't need to spend tons of money to buy this.
Marshall Stockwell 2 speaker in black color will cost $176. But it will cost you $9 extra if you go for the burgundy color.
The price of Marshall stockwell 2 in color Burgundy is $185.
Conclusion
I hope this article will prove to be helpful for all who loves music and are interested in buying good quality sound speakers.
Music is the passion of everyone, especially the young generation. So, the brands and companies come up every day with excellent products as per public choice.
This Bluetooth, wireless speaker can make your journey fun and valuable. In the past, it was not possible to take your speakers out, so one has to stay at home for such quality time.
 But now in the age of progress, everything becomes possible with such great inventions.
All the mentioned speakers are reliable and of good quality. We can buy Sonos move smart speaker with blind faith because Sonos is famous for its reliability, high quality and excellent designs.
It becomes essential to get all the information before you spend your money on buying a product. In this article, we have tried to specify all vital knowledge related to the products you are looking for.
All the mentioned speakers are budget-friendly and have tremendous properties that will not exceed your budget at all.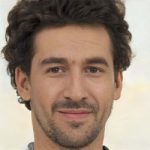 Sam has been a Smart Things expert for years and the author of DIY SmartThings. Recently he's really more into Nest smart devices and has a lot of experience with all sorts of projects from converting a regular Home to completely a smart home with the background degree in Electronics.