Is it Worth the Money?   
JBL has a wide range of Bluetooth speakers in the market. This JBL GO2 is one of the most impressive the brand has produced. If you're looking for a lightweight speaker that is very portable, this speaker should be the right one.
Apart from the portability, the speaker also delivers high-quality audio sound. What is even more interesting is the affordable cost. Despite the sound quality and other features, the speaker still comes affordable.
Another interesting thing about the speaker is the different color varieties. You can choose from many color options to match your taste and preference.
When it comes to value for money, JBL GO2 is one of the best you can have. It's certainly worth the money.
User Experience:
Good: A user from Reddit says: this speaker is full of vibe. What I like about it is the high sound quality. Plus, this box is so small that it would easily fit in a purse or pocket.
Another User from Amazon says: At an affordable price, I was surprised about its sound quality. The speaker sounds loud and is unbelievable clear too.
Bad: A user from Reddit says: I wasn't expecting much from the speaker seeing the price and the small size. So, I'm not surprised it gets distorted while on high volume.
Another user from Amazon says: The sound of this speaker is tiny and the bass is disappointing for me.  I wanted a deeper bass than this, but I guess you get what you pay for.
Is it a smart speaker?  
JBL Go 2 may not be a smart speaker, but it does have a lot of connective features. If can connect to virtually all types of devices as long as they have Bluetooth features. There are very few Bluetooth speakers with smart features. Those speakers are usually more expensive. On the other hand, JBL GO 2 speaker is one of the most affordable speakers in the market. If you're looking for a smart speaker, you may have to pay more. In that case, you should consider one of the alternatives we have listed below.
Battery Life?
The JBL GO2 speaker may not have the highest of ratings when it comes to battery life. The battery can last for about 5 hours when on moderate volume. This may not be encouraging for those looking for longer battery strength. But as an entry-level speaker, the battery level can be considered okay. There are currently no cheaper or similarly-priced Bluetooth speakers in the market that can give you better battery life than this one. And at 3 watts power rating, you don't need to spend too much power to get the speaker fully charged.
Water Proof?
One of the most important features you need to consider when buying a Bluetooth speaker is the waterproof feature. Fortunately, this speaker is completely waterproof. However, the fact that it says it's waterproof doesn't mean it can withstand being submerged. It may not survive  it when it gets completely soaked in water for a long time. But it's water-resistant enough to use around the pool.
Build Quality?
The JBL GO2 does not have the normal cloth exterior of other waterproof speakers. In place of that, it comes with a rubberized housing that feels tough and durable. It's the perfect speaker you need if you don't want to look like everyone else with a generic black box.
 It comes in amazing 12-color options to choose which color best matches your style. In addition, the speaker weighs only 6.56 ounces and measures 3.80 x 1.45 x 4.21 inches,  making it one of the lightest and portable speakers in the market right now.
At the front of the speaker, there is a grille and a lathe JBL logo, which adds a touch of beauty to the speaker. In terms of aesthetics, you have nothing to worry about here.
It doesn't come with a back grille for passive bass radiators. This is expected for a speaker as affordable as this one.
The top of the speaker houses all the controls, with a multi-function button for volume, pairing and powering. In addition, it comes with a speakerphone, which enables you to control the voice assistant of your phone. But the speakerphone is not very sensitive, which means you may need to speak up. Overall, for an affordable speaker like this one, it's impressive to have such a long list of good features.
Alternatives for Echo Studio
We have talked about the JBL GO2 portable Bluetooth speaker, mentioning its features and specifications. If there is any reason why you would prefer a different speaker, we've got alternatives for you. The following are some of the best alternatives to the JBL GO2 speaker.
VicTsing SoundHot C6 Bluetooth Speaker 
Price: $18
VicTsing SoundHot features: Measuring5 x 4.8 x 2.2 inches and weighing 6.4 ounces, VicTsing. It's the cheapest Bluetooth speaker available in the market right now.
Despite the affordability, it still comes with a good sound and waterproof feature.
It offers a crystal-clear stereo sound for good music from different devices. Pairing the speaker with other devices doesn't consume any time. With its IPX4 weatherproofing capabilities, you have nothing to worry about even under rain or beside the pool.
It's also both shockproof and dustproof. You are also going to use it without worrying about any damage due to accidental falls because it is strongly designed.'
Carrying this speaker is very easy, as it has a metal hook that allows you easily hook it on jeans or backpack.
Moreover, the VicTsing Bluetooth portable speaker comes with Bluetooth 3.0 connectivity, which allows you to easily connect Bluetooth-enabled devices. It supports PCs, laptops, Mp3 players, iPods, Mac Air, PDA, and smartphones.
Pros
The Bluetooth speaker is affordable
Shuts down automatically after 15 minutes of inactivity
It comes with a built-in speaker for picking calls
IPX4 waterproof rating and portable design
User Experience:
A user from Reddit says: I've been using this speaker for the past one year. One thing I find interesting is the fact that the speaker stays intact even after exposure to rain.
Another user from Amazon says: one thing I like is the pretty loud and crisp sound. Another good thing is the rapid charging.
Cons
It cannot be immersed in water
Ultimate Ears WONDERBOOM Bluetooth Speaker
Price: $62.99
Wonderboom Features: Ultimate Ears Wonderboom is an upgraded version of the UE Roll 2, as it features a better sound and bass. With the better bass comes an extra weight since the driver needs to be bigger to produce better sound.
So, if you wouldn't mind sacrificing more portability for better audio quality, you will love this Bluetooth speaker.
Wonderboom weighs 2.05 ounces and measures 4.20 x 4.70 x 5.30 inches. That's probably one of the lightest speakers you will have. Despite the lightweight feature, the speaker is still relatively portable
The controls of the speaker are placed where you can reach them easily on the face of the speaker. But there is no need to use the control since you have your smartphone. All operations can be easily carried out with your smartphone.
The battery strength is also good for an affordable Bluetooth speaker. When fully charged, the battery can last for 10 hours when playing at 60% volume. That's more than what similar portable speakers can give you.
The water-resistant feature is also the same as many other portable Bluetooth speakers. It can stay safe as long as it doesn't get submerged in water. But the rating is far better than what VicTsing Bluetooth speaker offers.
Pros
The speaker has a wireless range of 100 feet
It comes with IPX7 waterproofing
You can connect two speakers from one source
It has a playtime of 10 hours
User Experience: A user from Reddit says: I'm happy I chose this speaker instead of the one recommended to me. The sound quality is awesome and the speaker is very light.
Another user from Amazon says: This speaker is nice, but my only issue is the battery indicator. I wish they had a better indicator to show proper volumes.
Cons
The volume gets a bit distorted when on its highest volume
DOSS SoundBox Bluetooth Speaker
Price: $27.95 
DOSS SoundBox features: This SoundBox Bluetooth speaker is probably the best in class when it comes to value for money. It's one of the cheapest but does not shy away from features.
If you need fingertip control, this speaker is your answer. With the sensitive touch button, you can easily control how you want to listen to your favorite songs. Moreover, you can also control every aspect through your connected smartphone.
It weighs 1.23 lbs and measures 6.60 x 2.90 x 2.70 inches. Although it's not the most portable, the speaker is still lightweight and can fit into any small backpack.
The Bluetooth speaker is also waterproof, but it cannot be submerged in water. If you're looking for a budget-friendly speaker that produces superior sound quality, this is a good option.
Pros
The speaker has high-performance drivers
It has a touch-sensitive panel for operational convenience
DOSS Soundbox achieves deep bass
It can charge from most USB sources
User Experience: A user from Reddit says: I love how the speaker sounds. It gets loud despite its size.
Another user from Amazon says: One thing I don't like about the speaker is the disturbing noise the battery indicator makes.
Cons
The speaker is heavier than some speaker with similar capabilities
Conclusion
We've seen the overall features of the JBL GO2 and how portable the speaker is. If you're looking for a budget-friendly speaker with high-quality audio, the speaker is one of the best in the industry. But there are alternatives too, in case you want something different. Overall, it's not a fluke that the speakers above all have high ratings on Amazon. They have a high volume output and can give you the best value for money.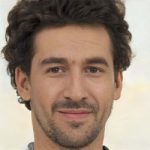 Sam has been a Smart Things expert for years and the author of DIY SmartThings. Recently he's really more into Nest smart devices and has a lot of experience with all sorts of projects from converting a regular Home to completely a smart home with the background degree in Electronics.