Is It Worth The Money?
Are you looking for an immersive sound experience while watching movies and shows with your friends or family? Bose Surround Speakers are the number one choice for that and an excellent addition in your gadgets.
These speakers are not very large; they are small in size, and so the overall focus is not on the speakers but the sound it produces. Bose Surround Speakers produce excellent quality sound, and if you are not satisfied even then, you can always upgrade it. By adding Bose Bass Module 500 or Bose Bass Module 700, you will see the bass's difference.
Bose Surround Speakers give you a live experience of the movie or show you are watching. These speakers make you feel like everything is going on actually in your living room. 
Bose Surround Speakers are the smallest speakers Bose ever produced. This means that you don't have to worry about making a space for keeping them. These are a part of Bose's wireless series, and it comes with adapters, two-pin speaker cables, wireless receivers, and power cords. These wireless speakers have a range of about 30 feet.
All of this with Bose Surround Speakers make it an outstanding deal in $299 only. 
Is This Smart Speaker? How many ways you can connect to the Speaker?
Bose Surround Speakers are not very ideal for being set up in your home theatre. However, these speakers generate great quality sound being a set. They are so small and hence, very portable. This is why people get amazed to get such high-quality sound from such small-sized speakers. 
If you want to get an optimized result for your home theater, add Bose Bass Module 500 or 700 Sound Touch 300 sound bar. As a result, the sound would be like you are experiencing it. 
All you have to do is plugging in the adapter into the power supply to connect the speakers. Then, you can join the receivers wirelessly to sound bars. Now enjoy the high-quality sound. 
How is the Functionality?
The speakers are multi-purpose; you cannot put a label on them. Bose Surround Speakers are portable like we said earlier; however, this does not mean you can just take them with you anywhere you go. You can easily install them anywhere in your home as they are so small, and the design matches almost all sorts of setups. 
These surround speakers give a big sound in comparison to their size. You can add them to your home theater, and the results are going to be amazing. They are easily mounted on the walls, and they don't give a dirty look to your organized set up as they are wireless.
Is the Setup Simple?
Setup is also a good part of these speakers as it is so simple. Two receivers are wirelessly connected to the sound bar, which accompanies the speakers. 
After the setup is done, all you have to do is enjoy premium quality sound. Bose Surround Speakers give you immersive audio, and when attached to your home theater, the music becomes alive and makes a crispy atmosphere.
The setup is not tiresome or complicated at all, so it is one of the best features of these speakers. They might not be celebrated alone, but with sound, bars attached, they give high-quality sound. 
Build Quality? Add Dimensions Tag/ Weight Tag
Have you ever cringed at the large and big speaker sets in a well-organized setting? Do they look odd to you? Do you want to change that but not compromise on the quality? 
Bose Surround Speakers are the right solution for you. 
The dimension of Bose Surround Speakers is 3.3 x 3.2 x 3.7 inches while the product's weight is 2.2 pounds. This means that the speakers are so small, you can put them anywhere, or you can carry it around your household. And the weight is just 2.2 pounds as well, which makes this speaker extremely lightweight and portable. 
These speakers are reliable as compared to other small portable ones. Often something this small may look cheap or too plastic-y; however, these are premium quality speakers. Bose speakers are always good quality, but these are just too good. 
You can easily install it anywhere in your home, and it blends well with any background. Bose Surround speakers do not ask for too much handling or care. If you give it the appropriate environment and enough attention, they can even tolerate small wear and tears. Choosing a wall mount option, in this case, is the best, though, as it increases the durability of your speakers.
Alternatives for Bose Surround Speakers:
JBL Bar 5.1 and Channel 4K Ultra HD Soundbar
JBL Bar 5.1 sound bar stands as an excellent competition to Bose Surround Speakers. These speakers are just perfect for the home theater setup. It brings out the best sound quality and gives you exceptional listening experience. 
There are many other features in these speakers that are different from Bose Surround Speakers, and they are excellent. It has an element of SoundShift that lets you switch swiftly between TV sound and your mobile, etc. It also enables you to connect through Bluetooth with other Bluetooth devices, and you can enjoy music from your tablets or mobiles, etc. 
It also features three HDMI inputs; this way, you can easily connect your other 4K devices and experience a lifetime. 
However, they are bigger and more expensive than Bose Surround Speakers.
Klipsch – Reference Series 4" 100-Watt Passive 2-Way
Any music or movie lover would love to have these speakers, and a feature of these speakers is that they can be used as surround speakers. These speakers can also be used as elevation speakers or bookshelf speakers. 
They give a Dolby Atmos, immersive, and a high-quality listening experience. Apart from giving you a great listening experience and having all these excellent features, they look fantastic. The aesthetics are so cool to look at. They give your place a contemporary finish, and it blends well with almost every setup. 
These speakers are also very durable. 
Vizio – 5.1.2-Channel Soundbar System with 6" Wireless Subwoofer
These speakers are a high competition to the Bose Surround Speakers. Dolby Atmos power them, and so they have an excellent and immersive sound that makes you feel like you are actually in the movie or show you are watching.
The speakers have to Surround Sound Speakers, and two upward-firing speakers, which gives you a live experience, almost like the characters and sounds are flowing and flowing. 
There is a feature of this speaker that allows you to play music or any audio in multiple rooms of your home. 
These Vizio speakers come with high-quality cables to attach with. They are also really easy to setup. 
The price is higher than Bose Surround Speakers, but it also has upward-firing speakers along with having Surround Sound Speakers.
Yamaha YAS-207BL Sound Bar with Wireless Subwoofer Bluetooth & DTS Virtual: X Black
These are a set of wireless subwoofers and give strong bass. These speakers are sleek in style and would blend well with any setup, it complements almost every form. 
They give great audio, and they are not very complicated. They are super simple to connect. It has an optical cable that comes with, and you can also use HDMI cable for 4k connectivity. 
The speakers also come with remote control of its own. However, there is an app, or you can use your usual TV remote. The app also comes in handy when you can't find the remote control anywhere. The app also allows you to manage sound modes, input, etc. 
The speakers also have Bluetooth devices in it, and you can use it with your other Bluetooth devices to play good quality music and audio. 
These speakers are wireless, and so you can mount them on the walls of your home theater or living room, etc. the price is also very competitive. 
Logitech Z906 5.1 Surround Sound Speaker System
These surround speakers are high, and they even have a THX certification. This gives perfect proof of these speakers having premium quality sound quality and effects. These transform any room into a theater for you. 
It has Dolby Digital sound, which is why you can hear every little detail of the audio, be it the footsteps or thunderstorm. These speakers can shake a room up with their excellent quality audio. 
You can set up almost six devices with audio sources like music player, mobile, computer, etc. you can easily connect to all these devices. 
The speakers can be set up on the wall mount or put on the shelf. This means you are free to set it up and customize according to your taste and space. 
Logitech's speakers are also simple to control, as you can just lie on your couch and control it with the remote control it comes with.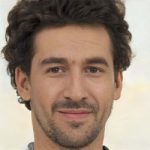 Sam has been a Smart Things expert for years and the author of DIY SmartThings. Recently he's really more into Nest smart devices and has a lot of experience with all sorts of projects from converting a regular Home to completely a smart home with the background degree in Electronics.