Is it Worth the Money?
Bose introduces an innovatively build, compact, but loudspeakers that give users Goosebumps. This is one of the top-notch portable Bluetooth speakers that deliver consistent 360-degrees directional sound to cherish everyone around. 
The speaker lures users with its unique shape and high pitch sound quality. Its built-in mic speakerphone lets you conference and makes personal calls with 30 feet long wireless range. It incorporates a flexible fabric handle that makes it easy grabbing, and its seamless aluminum made water-resistant body allows users to take it anywhere hassle-free and makes this a functional speaker for an extended period.
The speaker lets you enjoy music uninterrupted for continuous 16 hours due to its longstanding and rechargeable lithium battery. It easily connects through Bluetooth and allows connection with Connect App for better accessibility. The portable speaker will enable users to take it anywhere in and outside the home. 
It carries a high-quality construction, excellent sound quality, and above all, easy to configure and simple to use the speaker. Bose has successfully managed to build its image through its range of diverse and quality products. Users are more than happy to buy the speaker at $299 with the variety of demanding features that these speakers carry.  
Is This Smart Speaker? How many ways can you connect to the Speaker? 
The speaker allows secure Bluetooth connectivity to the users, and it can be paired with eight mobile devices at a time. Bluetooth connectivity ensures playing music remotely and enables users to access the speakers even they are sitting far away from the speakers. You can only have access through a single mobile phone at a time if you intend to operate the speakers through mobile. The speaker also offers an auxiliary input for direct connection with the phone. If you have an Apple phone or android based phone, you can use an extra cable to connect through the devices easily. 
Battery Life?
The speaker comes with a rechargeable lithium battery that lets the speaker play 16 hours continuously at charging. The speaker can be easily charged with the help of an auxiliary cable that allows easy and secure charging to the speaker. The battery takes only 4 hours to charge fully when thoroughly exhausted after continuous use. If your speaker takes a longer time to load, you need to reset the speaker once, and you will be able to charge the battery quickly. Once charged, the speaker is unplugged, and your speaker is ready to play for long hours using the battery-powered. 
Water Proof?
The SoundLink Resolve carries a waterproof design that allows users to place it anywhere, including kitchen, bathroom, sink, swimming pools, etc. it can withstand occasional water splash and sustain gentle rain. You can conveniently use the speaker in outdoor environments without fear of getting wet and exposure to water or humidity. Its waterproof design makes this device suitable for outdoor settings. The SoundLink Bluetooth speaker, with its unique construction, offers unmatched sound quality. Its waterproof capability makes this an ideal speaker to use rainy seasons. You can freely use the waterproof speaker without any worries of getting them wet or useless. 
Build Quality? Add Dimensions Tag/Weight Tag
Whether you need this in the living room or playing on a dance party, Bose Sounlink Resolve always come up to your expectation in delivery high-pitched quality sound in and out of the home. It adds easy control buttons on the top of the speakers, such as play/pause, on/off, Siri, and other controls to conveniently use the speaker. It carries a sturdy construction, finished body, and equip fabric handle to take the speaker easily. 
It's a lightweight speaker that weighs 1.46 pounds having 5.97 inches height and 3.24 inches width, making it a sleek designed speaker that delivers excellent sound quality. Its durable construction made up of aluminum casing makes the speaker shock-resistant and sustainable for a longer duration. The company offers a warranty of 01 years of parts and labor to give extended users. This is the best quality portable Bluetooth speaker from Bose that comes with complete accessories. 
The powerhouse speaker is a little pricier, but its construction worth the price. Although this is a tiny speaker, its performance exceeds users' expectations with its vibrant features and detailed structure. The speaker feels more decent than its rivals available on the market. Take it anywhere in a backpack because it is a portable speaker. 
Alternatives for Bose SoundLink Revolve 
Bose SoundLink Revolve faces severe competition as there are many alternatives available on the market that consumers might buy. Let's find out the significant difference between Bose Soundlink Revolve and other options. 
JBL Charge 4   
JBL is another portable speaker that lets users play music by connecting through Bluetooth. Unlike Bose Soundlink, JBL equips a high-range battery capable of playing music for up to 20 hours. It just takes 4 hours to charge the built-in battery in the speaker. 
This is a waterproof speaker that allows users to play the speaker without worrying about the spills and submersion in water. It has the power to rock the party with its high-quality sound. JBL Charge 4 offers an improved bass response, and with its dual passive radiators, you can enjoy loud and clear music. 
You get durable and rugged construction in this speaker, with a wide range of colors and lets the users connect with 100 more JBL enabled speakers altogether to make your day. This is a highly recommended speaker that allows maximum entertainment at an affordable price of $139.95. it relatively wider than Bose Soundlink Revolve and carries more weight than the Bose's speaker. 
UE MegaBoom3
Ultimate ears offer a high performing speaker that carries a fashionable look with its custom cross-dyed fabric. The speaker provides enhanced portability, waterproof construction that comes in a tower shape, making it extremely powerful and loudspeaker. 
It blasts the sound and ensures 360-degree sound reaching all the corners of your house. You can hassle-free it to beaches and outdoor settings because it is insanely waterproof, drop-proof, and dustproof, making it an ideal for music lovers. 
It carries versatile construction, offers a long battery life, and easy to set up. It comes in a tower shape having dimensions into 6x9x9 inches with 2.9 pounds of weight having more height and weight than the Bose's speaker. The speaker comes at an affordable cost of $109.
Sonos Move 
Sonos introduces another sleek yet high performing speaker that delivers brilliant sound. It provides a room-filling sound and can be controlled with many applications. You can place the speaker anywhere in the home, as this is a humidity-resistant speaker that gives stress-free use. 
It includes Siri to fulfill your desires and takes commands for performing several functions. It can connect different systems with other Sonos speakers using the Wi-Fi. It is easy to set up in minutes and can be controlled with Airplay 2 and Sonos Apps. The Sonos is available for $179 and available in dimensions of 4.69×6.36 with a weight of 3.88 lbs. The speaker incorporates a lithium rechargeable battery that allows playing the speaker for hours. 
Beats Pill+
Beats Pill+ gets you a clean interface speaker that plays music fast and lets you keep track of all your calls and receive calls with clarity though it doesn't look big but delivers double sound than its size. 
The speaker offers 12 hours of extended use with 03 hours of battery charge with the cable's help and allows external devices to get charged through this speaker. The LED fuel gauge will enable you to know about battery indication, whether it's low or otherwise. 
It's is a lightweight speaker with 0.745 kg weight and comes in dimensions of 63mm height and 0.21m length. Though the speaker equips all the standard features and arrives at the price of $179.95, however, the speaker can't be compared with Bose SoundLink Revolve in terms of sound quality. 
SRS XB41
Sony SRS-XB41 portable Bluetooth speaker offers low-cost wireless speakers with flashing lights that deliver loud audio calls. It works great by boosting the beat with the speaker's extra bass enhanced low-end tones. 
Its three-dimensional sound experience lets you listen to music in a whole new way. Moreover, it's the long battery life that can be recharged to play music for up to 24 hours. The speaker provides smart connect i.e., Bluetooth and Near Field Communication (NFC), allowing the quick and seamless connection.
You can turn it into a party speaker by connecting with 100 wireless speakers through Bluetooth by syncing to music. It incorporates new DSP technology that allows traveling music to the broader area while delivering a festival vibe.
The speaker comes with a weight of 3.31 pounds with dimensions of 12.7×5.3×7.4, making it a fantastic choice for music listeners. You can expect high-quality build, extended battery, and portability for convenience of use.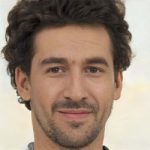 Sam has been a Smart Things expert for years and the author of DIY SmartThings. Recently he's really more into Nest smart devices and has a lot of experience with all sorts of projects from converting a regular Home to completely a smart home with the background degree in Electronics.