Is it Worth the Money?
Bose Home Speaker 500 offers an impressive wall to wall sound stereo that fills the entire room, provide connectivity through Bluetooth, Wi-Fi, and Airplay-2 compatibility. It integrates Google Assistant and Alexa voice assistance to allow controlling music, accessing millions of songs, and do more. You can input your command if you want to hear something. 
It allows turning your music on at a party with its voice pickup technology, and it incorporates custom-build noise-reducing eight microphone array that enables the speaker to hear you from a distance. It offers easy control to hear through three different ways i.e., voice, tap the control buttons at the top, or use Bose Music App.
It lets you play music using services like Spotify and Apple music by accessing through your phone or tablet. The speaker equips an LCD that will show you everything being played and information like playlist, album info, and more.
It is easy to set up, and connectivity is hassle-free, it capitalizes on voice controls, the unique shape of the speaker, and sound quality to allow users to listen to music. The standard price of the speakers starts from $299 with all features. Bose Home Speaker 500 pairs with other devices. 
Battery Life?
The Bose Home Speaker doesn't carry a battery that can be charged, and you have to plug the speaker into the power outlet to let the speaker function. So, it doesn't work with batteries, and we can't tell you about the battery life. You can't use the speaker out of the home as it required to be powered through electricity continuously to work. So, this is not a portable speaker, and we cannot use wirelessly. Though it is a great speaker, you can't charge it and use it as a portable speaker. So, don't expect this speaker to work powerless.
Is This Smart Speaker? How Many Ways Can You Connect To The Speaker? 
Bose Home Speaker 500 allows connectivity through Wi-Fi and Bluetooth to give you plenty of options to hear, and it can be accessed through Apple AirPlay-2. It lets you connect through various services like Apple Music, Spotify, Amazon Music, or anything from your phone or tablet. It offers wireless connection with mobile phones and other devices to play and listen to music with external applications as well. It gives wireless multi-room audio capability that lets you connect with similar speakers to create a party sound entertainment at home. Users can remotely connect to the speaker with the help of Wi-Fi devices. 
Water Proof?
The Bose Home Speaker 500 is not waterproof, so you can't use this speaker near places where it can be exposed to water splashes, rainwater, and areas like the kitchen and bathroom. You have to make sure that it doesn't get in contact with water, as this may lead to damage to the speaker and short circuit. Although Boss offers a 1-year hardware warranty, it doesn't cover damage due to rain, water, shock, electric circuit, etc. You need to take care of the speaker when you are using it in your home and ensure it doesn't get any contact with water. 
Build Quality? Add Dimensions Tag/Weight Tag
The Boss speaker incorporates a sturdy build with an elegant look to be placed anywhere around the home. It includes various control buttons such as volume control, play/pause, on/off mic, and Bluetooth control in the speaker. Besides, it displays a colorful LCD that showcases songs being played and information. 
The speaker weighs 4.65 lbs (2.11kg) that are quite bearable and manageable to carry. It comes in 4.31×6.68×8-inches dimensions; that's big enough to make it feel its presence at home. The towered shape speaker comes with a flat base that is easy to sit anywhere around. The speaker has strong support that spread the sound to the entire home with its noise reduction technology making sound clear and crispy. 
The dazzling black color speaker also goes well with the interior décor of your home and allows placing it anywhere, enjoying your favorite music round the clock. Boss smart speakers can be controlled through mobile phones with the help of wireless connectivity. The speaker offers solid construction and shock-resistant built that makes it a demanding speaker in the market. Its enhanced mic system can easily hear you from a long distance. It is a reliable speaker that you can trust for great sound. 
Alternatives for Bose Home Speaker 500 
Bose Home Speaker 500 has been delivering excellent sound with its quality build and design, but you can find lots of competitors of this product in the market. some of the major competitors that are considered as alternatives are as follows:-
1. Apple HomePod
When it comes to the quality and durability of products, no one can match Apple's product line. It creates rich sound irrespective of its size and engineered with audio technology that fills the room with precision.
It can be placed anywhere around the home, as this is a wireless and portable speaker that settles everywhere. Apple introduces new technology to interact and discover music at home. It helps to accomplish day to day tasks using smart speakers.
Unlike Bose Home Speaker standard bass, the woofer delivers deep bass delivering rich and consistent sound. Besides, it carries six microphone array with an internal EQ microphone that can input voice from a considerable distance.
Its advanced signal process maximizes the bass while minimizing distortion. Apple HomePod is quite heavy than Bose Home Speaker and longer than the home speaker. However, Bose Home Speaker has no match in quality with Apple HomePod.
2. Sonos move
Sonos hits on the market with lots of features that amaze users with its quality sound and dashing construction. It's a battery-powered smart speaker that makes it a portable and easy to set up speaker. It allows secure connectivity with Wi-Fi and Bluetooth. It offers voice control for Alexa that does a lot of jobs like playing music, bringing news, setting alarms, and answer questions.
It makes a broad soundscape, perfectly balances the sound, and delivers 360 degrees sound to reach every corner of your house. Its powerful battery lasts up to hours and quickly charged with the help of USB cable.
It's a durable, well-constructed and reliable speaker, and can sustain to weather conditions like humidity, rain, dust, water and extreme temperatures. It has a 6.6 pounds weight that comes in direction 4.96×6.29×9.44 inches. The easy to set up speaker makes powerful sound and delivers excellent bass. Sonos move is comparatively better in sound quality than Bose Home speaker.
3. Echo Studio
Get the best sound quality with 5-in-one speakers with powerful bass, crisp sound, and clear sound. The speaker carries Alexa that helps in playing music, reading the news, and performs several functions. It allows streaming music from plenty of external sources like Pandora, Spotify, Apple Music, and Tidal.
It has a vast acoustic range that quickly detects sound in the air and playback optimal sound. The speaker lets the whole family connect with the speaker and work as an intercom to communicate with other family members.
Get the best quality music and full room coverage with the help of this speaker. It wirelessly connects Echo Studio and gives control to access millions of music libraries. It can connect with multiple Echo devices to create a sound system for the party. It has 3.5 Kg of weight and dimensions of 8.1×6.9 inches.
4. Google Home Max
If you are looking for a compact and small-sized speaker with excellent sound, then Google Home Max is the best choice for you. It carries a built-in Google Assistant to give support to the users to play their favorite music and delivers high-quality sound.
Google Home Max showcases a stunning design with a mesh grille and off-white chassis, making it a high demanding speaker. The speaker weighs 5.3 Kg and comes in a bigger size than Bose Home Speaker. The speaker is available in the market for $399, which is a bit expensive than its counterpart.
5. JBL Link 500
JBL brings a highly innovative and dazzling black speaker with a wireless Bluetooth speaker that lets you hear excellent sound quality. You get a clear sound with deep bass and directional sounds, even in larger rooms.
Built-in Google Assistant is always ready for help; it does many things and enjoys music using services like Google Play Music, Spotify, and external music services. It allows users to set up with Google Home App and Android App.
The speaker is lighter in weight than Boss Home Speaker, but its dimensions 15.7×7.8 inches make it a large-sized speaker with powerful sound. It lets you connect with multi-room speakers using the Wi-Fi to set up a system with the App.
The highly-rated speaker allows users to access the music using their mobile and access a wide range of diverse music libraries by connecting through this speaker easily. It incorporates built-in Chromecast for playback speakers to enjoy the music anywhere hassle-free.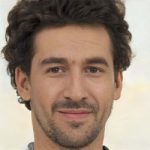 Sam has been a Smart Things expert for years and the author of DIY SmartThings. Recently he's really more into Nest smart devices and has a lot of experience with all sorts of projects from converting a regular Home to completely a smart home with the background degree in Electronics.