Is it Worth the Money?
If you are looking for a portable speaker with Bluetooth functionality, then Bose soundlink micro is the best option. Whether you are traveling, having fun with your friends, or hiking, you can take this speaker with you. It is one of the lightest yet small-sized speakers.
You can easily carry this speaker along with you anywhere. With its tear-resistant silicone strap, you can backpack this speaker with you anywhere at any time. For the past two years, it is considered one of the best portable budget speakers because of its functionality and best build quality.
A portable speaker always has a common problem of sound quality, but you will be surprised by Bose soundlink micro speaker's sound and perfect bass. With the variety of Bose Soundlink speaker, you will also have access to the virtual assistant, whether you require Google Assistant or Apple's Siri.
It only weighs 10.2 ounces and is also available in three different colors: black, blue, and orange- isn't it great?. Bose also offers you, Bose connect mobile-app. With this app's help, you can group all other soundlink speakers and play them all together.
This will be great fun when you are having a party. You can also set timer and schedule start up on the speaker according to your requirement so that it will turn off and on accordingly.
Waterproof 
We are always searching for a portable speaker with waterproof technology, but hundreds of speakers are not equipped with waterproof technology- Though they are expensive. Bose sound link is a rare budget portable speaker which comes with IPX certification.
You can completely submerge it in water for more than 30 minutes and keep up to 3 meters down, and you will notice what? — no change in quality. It means you can carry it with you while hiking mountains or to pools while swimming because it has cleared several quality tests successfully. So, you can play right away after picking it up from the water.
How many ways can you connect to the speaker?
One of the most important features one looks for in a portable speaker is whether it has Bluetooth connectivity available or not. We always have mobile phones with us, that is why Bluetooth functionality is still a great comfort.
To assist you with this comfort, Bose soundlink micro is specially designed with Bluetooth features. It also offers virtual assistant feature both for android and iOS users through Google Assistant and Apple's Siri.
In addition to that, If you are carrying another Bose SoundLink speaker along, you can connect to that speaker via Bose connect mobile-app to get a sound that feels like just like the stereo sound.
Battery life
Bose sound link is powered with a massive battery, which promises the backup of at least 6 hours. So, you don't need to worry about the battery timings anymore and can enjoy music for 6 hours straight.
This is the best speaker for parties, and you can take this to your parties. It only takes 3 hours to fully charge on 1.5A source and 4 hours on 1A source. You can also enjoy your music while Bose soundlink is charging.
However, one thing we assess is that if you go with higher volume levels, the device's productivity will fall, as the battery may go down in 4-5 hours.
Build Quality
Whenever one buys an electronic gadget or device, always consider build quality first because inferior quality products are just crap. Bose soundlink micro is designed so that if fallen from a small height, it will not harm your speaker.
It supports full submersion into the water for 30 minutes up to 3 meters deep. With its strap, you can tie it to any of the objects. Some of its additional features are its outer silicon rubber material, which will save your speaker if it falls from a height and also reduces the chances of vulnerabilities.
Bose soundlink micro is known for its sound quality. It also supports a micro USB charging port on its side, and you will see some volume control and Bluetooth feature button on its side and its front.
Best alternatives of Bose Soundlink micro
1- JBL Flip 5 Bluetooth Portable Water Proof Speaker
This is also one of the most known portable speakers and is also known as the price of portable. It has many features standard with Bose soundlink micro. It is one of the few speakers which support waterproof technology. Its elegant design makes it a unique speaker than many of the speakers. You can connect with different mobiles through Bluetooth connectivity and play your desired music.
The battery of speakers depends upon you that how much louder you listen. Its 4800mAh battery will provide you a backup of 10 hours on lively and 12 hours with average volume.
This is also a waterproof device and is IPX7 certified. It can be completely submerged in water up to 1 meter deep for 30 minutes.
It is small in size and easy to carry. Its front unit is material clad, and its edges are rubberized, and there is a strap on its back. It supports the USB-C type. Its Bluetooth buttons are illuminated when pressed and are present on top with volume up and down buttons.
2- Wonderboom 2
Wonder boom is known for its bass and better sound quality. This means you can take this speaker with you outside and enjoy music anywhere at any time. It is considered one of the best budget speakers.
It comes with many advanced features such as micro USB-port. On its bottom, there is an outdoor boost button, which will make sounds louder because it is specially designed for outdoor activities.
Wonder boom 2 is equipped with Bluetooth technology, and you can pair it with your mobile phones, whether you are an Android or IOS user.
It is known for its battery life because it has given more than 13 hours of backup after a single charge. On medium volume, you can expect more than 11 hours of backup.
Wonder boom 2 is IPX7 certified, which means after a complete submerge, it can survive for 30 minutes. It is designed so that even if you drop it from 5 ft height, there will be no harm to the device. It has an IP67 rating, which means that it is equipped with dust resistance technology.
3- Sony SRS-XB12
This is one of the few speakers who are available multicolor, and this speaker comes in five colors. It is made according to the latest trends. It supports strap, which makes it easy to carry it anywhere anytime. It is very smaller in size and ways of only 233 grams.
It supports the Bluetooth feature. You can also use google assistant to connect this speaker with other speakers. There is also a button present on its top to attach to Siri and google assistant by pressing it long.
It takes about 4 to 5 hours for a complete charge from 0 to 100 and gives a backup of 16 hours. After a full charge, you can use it daily for 3 hours for at least 3 to 4 days.
Sony SRS-XB12 is one of the few portable speakers who got an IP67 rating, which makes it waterproof and also dustproof. Its IP67 rating makes it a shockproof device. Its diameter 74mm. It comes with a rubberized cylindrical-shaped design, which makes it one of the unique portable speakers. It has five buttons as controls for volume, receiving calls, and much more.
4- Harman Kardon Neo
This is also one of the best portable speakers with many unique features. It supports USB-C and 3.5 line-in jack. It comes with a built-in microphone, which helps users to hold their calls in conference meetings. There is a loop fixed with the speaker, which allows us to hang or detach the speaker with any object.
It supports Bluetooth so you can connect it wirelessly with your mobile phones. It meets the average battery requirements, and you can expect to have a backup of 10 hours on medium volume and 8 hours on high volume.
Harman Kardon Neo is IPX7 certified, which means after wholly submerged in water, it can survive for 30 minutes.
The speaker's front side is made with metal, while its bottom has rubberized synthetic plastic coating. It is known for its design, and it looks sleek, elegant, and frown up. You can use it in offices or at home.
5- JBL clip 3
JBL Clip 3 is also attracted to people because of its features and quality design. The backside of the speaker is solid plastic, which gives this speaker a premium look.
You can connect your mobiles and laptops with this speaker with Bluetooth. Just long-press the Bluetooth button present on its top that it will show the pairing option on your devices.
Battery pf JBL clip 3 is made according to the latest trends, and after charging it to 100%, it gives you a backup of 16 hours and 11 minutes. JBL Clip 3 is IPX7 certified, so it is also a waterproof speaker, and you can submerge it in water for 30 minutes.
Its design and build quality is professional and looks like a premium device. Hikers can carry these speakers with them because of its clip can be tied to their bags. It has a Bluetooth button on its top and other buttons for volume controls.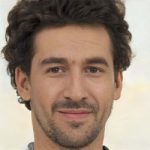 Sam has been a Smart Things expert for years and the author of DIY SmartThings. Recently he's really more into Nest smart devices and has a lot of experience with all sorts of projects from converting a regular Home to completely a smart home with the background degree in Electronics.