Is it Worth the Money?    
If you need a portable and small waterproof Bluetooth speaker, JBL Flip 5 is one of your options. The speaker delivers immersive audio output, despite its small size.
The IPX7 rating and realistically simple design make it unique and special for those who are always on the go. It's an upgrade of the previous Flip 4 Bluetooth speaker. One particular feature is the complete waterproof feature. It means even when immersed in water, the speaker will still come out unharmed. It makes it ideal for outdoor use and around the pool.
With these top features and the fact that it's offered only for $100, we can rightly say it's worth the money.
Battery Life?
Battery life is another important thing you should consider for a portable Bluetooth speaker. Fortunately, this product comes with a strong battery. The 4,800 mAh battery can give you up to 12 hours of playtime on full volume. When playing on a moderate volume, it can take you a further 24 hours. That should be enough to keep you entertained through most of the day while you are outdoors.
User Experience:
Good: A user from Reddit says: I was looking for a Bluetooth speaker that can stand the test of time. This speaker far exceeded my expectations, as I've had it for two years without any issues.
Another User from Amazon says: JBL Flip 5 is very loud. I don't need to reach the top volume before getting a deep blast of bass coming from the speaker. I just love it.
Bad: A user from Reddit says: I have the Flip 4 speaker. I recently got Flip 5 and I don't see any reasonable improvement on this one.
Another user from Amazon says: I like the design of this speaker a lot. But what turned me off was the fact that the speaker is mono.
Is it a smart speaker?  
No, this is not a smart speaker. At about $100, much shouldn't be expected from the speaker as it has already given out enough features. But, it has some good connection features as it can connect any device with Bluetooth features. The more impressive feature is the 100 meters connecting distance. That means you can keep the speaker and your device far from each other and still get good signals to enjoy your favorite songs. Also, you can easily answer and make calls with your smartphone while the speaker resumes automatically after your calls.
Water Proof?
Just like the previous Flip 4model, this one of completely waterproof. It comes with an IPX7 rating, which means the speaker will remain safe even when there are accidental spills or when it gets soaked in the rain.
However, there is a level of water it can take. When the speaker gets submerged in the water for longer than 30 minutes, it could damage the important components that make the speaker function properly. So, it's important not to keep it close to the pool. Considering the affordable price and the waterproof feature, JBL Flip 5 has proven to be a great bargain.
Build Quality?
The built quality of JBL Flip 5 is also another talking point about the Bluetooth speaker. It has a simple look but solidly designed.
The previous Flip 4 was a bit more rugged, but this new model represents good aesthetics It has a whole new design, as the form was tweaked with some advances.
The speaker measures 7.10 x 2.70 x 2.90 inches and weighs 1.20 lbs, making it one of the most portable Bluetooth speakers in the market.
It has an amazing 11 color options, allowing you to choose the perfect match for your other gadgets.
The front of the speaker comes with rubberized edging and strip that runs around the back. Here, there is a USB-C port for charging the speaker. Unlike the USB-C port in the FLIP 4 model, the USB-C port here is not hidden away and very easy to access.
The IPX7 waterproof feature keeps the speaker durable and resistant to water. You can submerge this thing in water up to a meter for about 30minutes and still get it functioning properly. That's one of the biggest improvements the brand has made from the previous FLIP 4 model.
The waterproof feature also makes it quite handy for picnics in the rain, poolside parties, and so on.
Alternatives for Echo Studio
As we mentioned earlier, there are different types of Bluetooth speakers, with each of them having their unique features. Some have similar features as well. From the features of the JBL Flip 5 Bluetooth speaker, there are similar speakers that could serve as good alternatives in case you don't like Flip 5. These alternatives are also top-quality with a nice touch of design. Let's look at the alternatives in our next segment.
UE Boom 3 Bluetooth Speaker
Price: $130
UE Boom 3 Features
Weighing 1.34 lbs and measuring 2.87 x 7.24 x 2.87 inches, UE Boom 3 Bluetooth speaker is the ultimate portable speaker for those who want to enjoy the immersive audio experience.
It's a speaker you can raise to the highest volume without any sound distortion, unlike many other types of Bluetooth speakers.
It is both dust and waterproof. And with the one-touch mix button, you can setup your favorite playlist without using your phone. Although there are speakers with equally impressive feature list, many of them are way more expensive than this one.
So, if you're not looking to spend a fortune of a portable speaker, but still want to enjoy best audio sound, you will need a speaker like this one.
The speaker comes in different color options, so you can choose which one matches your taste and style.
Pros:
The speaker is lightweight and portable
It is water-resistant even when submerged in water
Does not get distorted sound at high volumes
It's compatible all Bluetooth enabled devices
User Experience:
A user from Reddit says: the design of this speaker is impressive. It feels tough and durable, and the battery can take me for a day.
 Another user from Amazon says: I cannot play music while the battery is charging. It was only possible with an accessory.
Cons
The design does not feel very durable
Portable Bluetooth Speaker, Soundcore Flare
Price: $62
Soundcore Flare features
Here is another portable Bluetooth speaker with superior-quality audio performance. It's one of the best budget-friendly speakers you will ever get, despite its alluring features. If you're looking for a waterproof and very durable speaker, you will love this one.
This unit weighs only 1.17 lbs and gives you about 12-hour playtime on full sound blast. It could even offer more playtime if you're playing at a moderate volume.
It measures only 3.60 x 3.60 x 6.00 inches, making it a great option for those looking for portable Bluetooth speakers.
Pros
It's a budget-friendly speaker with high audio output
It offers breathtaking bass with customized digital signal processor
You can use a single Bluetooth device to connect dual speakers
It comes with IP67 waterproof protection
User Experience:
A user from Reddit says: I always love products manufactured by the Anker brand.  This one is no different as it gave me the unique sound quality I was looking for. Plus, It comes at a very affordable price.
Another user from Amazon says: Not what I expect in terms of sound quality. I was hoping for more from an Anker speaker.
Cons
The sound feels chopped and compressed when on high volume.
Bose SoundLink Mini II
Price: $149
Bose SoundLink Mini II features
Bose Sound is a household name when it comes to home and portable speakers. This Mini II portable version is the ultimate speaker for those looking for a premium-quality sound. Although it may be more expensive than other portable speakers we have listed here, the features and sound quality surely outweigh the price you pay.
The speaker has a strong battery that can give you up to 10 hours of playtime. If you listen to the bass and audio output of this speaker, you will understand that the 10-hours of non-stop playtime is very impressive.
Measuring 2.10 x 7.10 x 2.30 inches and weighing1.50 lbs, the speaker is also very portable and easy to carry along when on the go. It's the perfect pool party speaker because it comes with IP67 waterproof ratings. It delivers full sound with a dramatically deeper bass. If you're looking for a Bluetooth speaker with deeper bass, this one will serve you well.
Pros
It gives you unbelievable deep bass experience
It comes with built-in speakerphone
Voice prompts for easy Bluetooth pairing
Up to 10 hours of battery life per charge       
User Experience: A user from Reddit says: I've been using this speaker for two years now, and I've not had issues. It has great sound and a nice waterproof feature.
Another user from Amazon says:  The speaker suddenly developed a charging issue, as it stopped charging after a month.
Cons
It doesn't come in many colors
Conclusion
JBL Flip 5 will always be a Bluetooth speaker well liked by many users because of its portable design, impressive sound quality, and long battery life. However, you may have one or more reasons why you may want to consider another product. That's why we have listed some alternatives as well. If you're looking for a waterproof speaker that will give you immersive audio experience, you now have lots of options.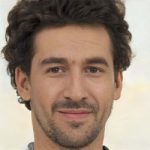 Sam has been a Smart Things expert for years and the author of DIY SmartThings. Recently he's really more into Nest smart devices and has a lot of experience with all sorts of projects from converting a regular Home to completely a smart home with the background degree in Electronics.