What Is It Worth? Smartest Jbl soundbar is available with built-in Google Assistant and Android TV to stream movies, sports, and more with crystal clear highs, silky smooth mid-band, and tight bass audio. PrivacySwitch for microphones provides security and privacy. Also has four HDMI port. Easy setup
What Is It Not Worth? It doesn't have USB ports, meaning it won't support game controllers, flash drive and more requiring USB ports. It has 4GB of storage with no option of expansion. The microphones and assistants are not too sensitive to voice commands and lags in processing these.
The Bottom Line: Though it is quite pricey and has some software issues, the quality of sound it produces is good enough. Software issues resolution is attainable with future updates. So it is not a wrong choice if you opt for it.
JBL Link Soundbar Official Trailer:
User Experiences:
Good
A User from Reddit.com says: Sound quality is outstanding. Better than lots of TV speakers, at least much better than the others I've got in my room. Without a subwoofer, the bass produced is good enough for my use. I'm pleased with the output based on my initial expectations. 
Another User from Amazon.com says: The sound is excellent, and the set up wasn't stressful at all because it uses a single connection cable. 
Bad
A User from Reddit.com says: Not having a USB port is a slight bummer because it means you're stuck and can't expand the 4GB storage. So I've decided not to run Kodi due to all the cover caching just like I do on my Shield. It also means no USB game controllers. 
Another User from Amazon.com says: I eagerly waited in anticipation over a year for this device to be released, but for several reasons, I returned it within a couple of weeks. It has a laggy interface. Unacceptable for a $400 unit to have laggy navigation and loading, while you can have Tv sticks that have snappy and robust interfaces.
Is This A Smart Speaker?
Yes, it's a smart speaker. The JBL Link Bar is the smartest Jbl soundbar available with the Google Assistant and Android TV built-in. It produces audio with crystal clear highs, really smooth mid-band, and deep bass audio.
It enhances you to quickly find and watch the latest blockbuster, know the result of the big game or control the lights using the hands-free experience. With just a trigger word as "Hey Google" or "OK Google." It can start receiving your instructions and follow through. Chromecast built-in to enable casting from the app even when the TV is off.
Alternatives For The Jbl Link Bar
Considered below are five corresponding options:
1. Samsung 5.1 Channel 360W Soundbar System
Price: $399.99
Features:  Produces room-filling dynamic sound. A 4k entertainment hub accompanied by Samsung Acoustic Beam technology that mixes and delivers the sound precisely where the action is happening. The center channel produces crystal clear dialogue. It can wirelessly connect to your smartphones or Samsung TV via Bluetooth.
Pros
•The wireless surround kit helps surround your soundbar with other compatible speakers without wires cluttering.
•Samsung, one remote function, enables you to control your essential soundbar functions using just a single remote.
•Quality sound is produced with Acoustic beam technology and powerful bass too.
User Experience From Amazon.com- I relocated to a new home. I, therefore, wanted a wireless replacement of the wired speakers from my former home. The speaker is an excellent option, easy to set up, works great, and accompanied by great audio sound.
Cons
•The audio control isn't on the speaker; instead has to be installed as a remote control app on your phone.
A User from Amazon.com says – I really expected LFE effects, but sadly I've noticed none. I think they usually require a dedicated channel not included in this unit. At this price, maybe they're not able to do better than this.
2. Vizio 5.1.2 Channel Soundbar System
Price: $443.61
Features:  A 3600 cinematic surround sound comprising of a subwoofer producing powerful bass, the surround sound speakers, and a single 5-channel soundbar with 2 dedicated upward and three facing forward for an all-round sound. Google Assistant and Chromecast built in to enable streaming of movies and more.
Pros
•Capable of multi-room streaming.
•Google Assistant and Chromecast built-in feature streams, favorite music, movies, and more through a wireless connection.
•Experience an all-round cinematic sound.
User Experience From Amazon.com- This system is fantastic. Honestly, I wasn't expecting much quality from this soundbar because of my only previous Vizio experience at my friend's place a few years ago. After going through the reviews on this new system, I took a chance on it. I'm so so glad I did! It's a perfect match for TVs having ARC.
Cons
•It is deficient in processing HDR color information accurately when Apple TV 4k plugs into it.
•The upward-firing speakers still leak sound forward, and the projection is not proper.
A User from Amazon.com says – There isn't enough Av delay compensation to make up for most TVs that take time to process HDR/Dolby visual content. So the output is horrible.
3. Bose SoundBar 500
Price: $549.95
Features: A thinly designed soundbar with a powerful sound. Dual virtual assistants, Google and Alexa, built in to stream movies, music on Spotify, Apple Music, Amazon Music, and more wirelessly. 
Pros
•Hands-free voice control feature built-in the speaker.
•The Bose SimpleSync technology allows pairing with your Bose noise-canceling headphone 700 for personal listening pleasure.
•The skills of the virtual assistants continue to improve with updates at intervals.
•Google Assistant and Chromecast built-in feature streams, favorite music, movies, and more through a wireless connection.
•Helpful information about weather, time, sports, and more comes from the assistants.
User Experience From Amazon.com- I've got the 500 soundbars, and it creates much difference in watching movies at home. Its dual assistants in the form of Google and Alexa make listening to music awesome. It also looks nice, so I've got no regrets ever for purchasing it.
Cons
•It does not support DTS, mostly Dolby is supported.
•It is not easy to set up.
A User from Amazon.com says –  For TV usage, the expectation is to have high def TVs before it can work properly. Your desired 5.1 surround effect will fulfill only if the movie is in Dolby digital. You must also have a WiFi and a tablet or phone to accesses the bose app, of which without it, you can't adjust the sound or connect surround speakers.
4. Polk Audio Soundbar 3.1
Price: $1043.77
Features: Expect dynamic sound production from this soundbar and its subwoofer, fully optimized to make movies, sports, TV, and music come alive. SDA surround technology provides a more extensive immersive listening experience. Voice Adjust technology delivers crystal clear dialogue. Bluetooth, Google Assistant, and Chromecast Built-in technologies stream favorite music, movies, and more.
Pros
•Polk Smart Remote technology built-in works with your Samsung, Sony, Vizio and LG TV remote 
•It comes with HDMI and optical cables for fast and easy configuration.
•Virtual assistant's skills continue to improve over time
•Support most TVs.
User Experience From Polkaudio.com- A very easy set up. Just plug it in, and it's working. It looks great, and the sound is terrific.
Cons
•Makes a loud, disturbing tone whenever it connects or disconnects from Bluetooth
•It cannot link to a wireless headphone, only tablets, and phones.
•No EQ adjustment settings. Only mode changing between music, TV, movies, and sports.
•It is quite expensive.
A User from Polkaudio.com says – The speaker makes a loud sound/tone every time it connects/disconnects via Bluetooth. I've tried changing phones and adjusting volume, but all to no avail, it is still loud.
5. Sonos Beam Soundbar
Price: $349.00
Features: Compact soundbar possessing a tweeter for crisp and clear dialogue, three passive radiators for warm bass, and more for your entertainment. Google Assistant and Alexa, coupled with five far-field microphone array built-in, enable hands-free voice-controlled streaming of TV, movies, music, and more.
Pros
•Customize sound by adjusting the treble and bass
•The skills of the virtual assistants continue to improve over time
•Voice-controlled Google assistant and Alexa built-in feature streams, favorite music, movies, and more through a wireless connection.
•It can be a voice, remote, and app-controlled.
User Experience From Reddit.com- The set up of mine is with the rears, and it is lovely. I've been impressed with the clarity and never tried to raise volume just to hear the dialogue.
Cons
•It doesn't come with a manual. Therefore it will be challenging to set up by most persons.
•Some TVs are not fully compatible to enjoy the maximum features.
A User from Amazon.com says – I have the Beam, LG OLED TV, Optical output, and the Dolby Digital audio processing lag over ARC. When playing Dolby Digital audio, the Beam lags behind the video by 4 sec. Heavily noticeable. It doesn't work with LG OLEDs or particular Sony TVs.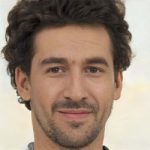 Sam has been a Smart Things expert for years and the author of DIY SmartThings. Recently he's really more into Nest smart devices and has a lot of experience with all sorts of projects from converting a regular Home to completely a smart home with the background degree in Electronics.