What Is It Worth? The JBL Link Music speaker is a portable wireless 3600 Pro-sound speaker. Comes along with Chrome cast and Google assistant feature built-in and capable of streaming via Bluetooth and WiFi favorite music on Spotify, Google Music, Apple Music, and more. 
What Is It Not Worth? Before the Bluetooth feature is enabled, it requires the Google Home App set up. So one could encounter difficulty in setting it up. Its application does not contain equalizer settings and does not support the transmission of audio when watching movies. They also have no built-in battery.
The Bottom Line: Considering that it is quite inexpensive and the quality of sound produced, crystal clear highs, sharp mids, and deep Bass is superb, it is still worth having. The Google Assistant feature aids ease of use and is a delight.
JBL Link Music Official Trailer
User Experiences:
Good
A User from Jbl.com says: The price is worth it. Regardless of its size, its sound is fantastic, and I am impressed with how it works with airplay as well! I wish controlling of Apple Music is through voice.
Another User from Jbl.com says: I have to admit that my initial thought never expected it to be super amazing, but I am astonished because it is much better than expected. It can get deafening, but with quality output. Excellent highs, its upper and mid ranges are of exceptional quality. The Bass is impressive for listening pleasure, although slightly lacking on the shallow end.
Bad
A User from Jbl.com says: I found the setup impossible. For the Bluetooth feature for pairing, it requires a Google account sign-in, of which prior information was not available. The website should contain setup instructions to ease our plight.
Another User from Jbl.com says: Initially, I thought I was purchasing a Bluetooth enabled speaker, only to find out its a google home unit. Not good. The quick start guide had no clearly outlined step by step procedures, instead of a terrible set of instructions. Strenuously I had to search online for ways to set it up. Currently, I will not recommend it for anyone to get.
Is This A Smart Speaker?
The JBL Link music portable Bluetooth speaker delivers a bold deep bass, with its 3600 pro sound, which rumbles in all directions. It comes with a unique feature that is peculiar to all speakers belonging to the smart speaker's category.
This speaker comes along with a built-in voice-enabled Google assistant capable of streaming Music via its wireless connection from Spotify, Apple Music, or YouTube Music without any interruptions. So with just a simple voice command as "Hey Google," you can enjoy your favorite Music. Therefore, the Jbl Link music speaker is a smart speaker.
Alternatives For The Jbl Link Music
Considered below are five corresponding options:
1. Altec Lansing Soundbucket
Price: $137.99
Features: It's a rugged portable Bluetooth speaker that is water, snow, and dirt proof. It has built-in both Siri and Google voice assistant for quality music streaming. The battery life of up to 20 hours with the capacity to fast charge other Qi-enabled smart devices. 
Pros
•Long battery life for long partying hours.
•The rugged portable speaker means it is durable.
•Can pair with up to 50 Qi-enabled speakers for full effect.
•Led lights with seven combinations to accompany the music playlist.
•Capable of fast charging other devices.
Users Experience from Amazon.com Says: I thoroughly love this speaker from the bottom of my heart! The battery's capacity can take me for a solid day and a half while listening to Music. The quality of sound is supreme and can get so loud.
Cons
•The Bass does not meet up expectations looking at its size.
A User from Amazon.com Says: I was disappointed when I unboxed the speaker and heard a rattling noise as if something broke. Upon putting it on, the Bass was very impressive, but I've observed that certain songs made it produce a squeaking and static noise.
2. Amazon Echo Plus (2nd Gen) Speaker
Price: $149.99
Features: A portable speaker with a built-in Zigbee hub to set up and control other compatible smart home devices, turn on lights, lock doors, and more. Built-in Alexa voice control feature enables streaming from Amazon Music, SiriusXM, Spotify, and more. Multi-room music play with other compatible devices.
Pros
•It controls your smart devices.
•Alexa Voice control over a wireless connection can play Music, read the news, and provide weather reports.
•Alexa is getting smarter and adding new features and skills.
User Experience From Reddit.com Says:  My echo plus 2nd gen speaker and my life are one. I make use of it for my daily Music, set alarms, timers, and ask questions. I'm astonished at how Alexa works!
Cons
•Better sound quality needed, especially at a high volume.
•Solely dependent on the Hue bridge.
•Doesn't support Bluetooth, 3.5mm AUX In and TV/video connections
A User from Amazon.com says:  Four months after I purchased it, I observed the sound had depreciated like the Bass does not sync. Probably an update from Amazon downgraded the sound quality. The sound quality now is at a sub-par level, and that's not why I purchased it.
3. Sony SRS XB41 Portable Bluetooth Speaker
Price: $85.99
Features: A portable Bluetooth speaker that is durable with its water, dust, and rustproof feature. Accompanied by a DSP technology that disperses the Music to a broader area with extra bass sound quality. Bluetooth connectivity and Near Field Communication (NFC) feature make it simple to stream your favorite playlist. The battery life of up to 24 hours.
Pros
•Could connect up to 100 enabled speakers via Bluetooth for a louder party.
•Its line lights and flashing strobe adds fun to the party.
•Twenty-four hours of battery life is long enough to see any occasion through.
•USB port available can charge your devices.
•Powerful Bass and very durable as you can even wash any dirt off it.
User Experience From Reddit.com Says: I love the Sony SRS XB41 speaker. I built a steel container attached to the front of my bike so that I can enjoy my Songs while riding my bike. Fantastic sound.
Cons
•The party booster is very sensitive and can be easily triggered unintentionally.
•At a low battery level, the volume automatically lowers and can only be increased when charged.
A User from Amazon.com says: This speaker automatically lowers its volume as the volume goes down and cannot be made use of while charging. I've never faced this issue on other of my numerous speakers.
4. Harman/Kardon Onyx Studio 5 Portable Bluetooth Speaker
Price: $126.89
Features: Integrated aluminum handle enhances the portability of this speaker for ease of carrying about. Wireless Bluetooth feature aids streaming of favorite Music, and speakerphone enables hands-free call. The battery life of up to 8 hours. 
Pros
•Can pair with two smart devices at the same time and take turns playing.
•Capable of connecting wirelessly with two of its enabled speakers for elevated Music.
•The aluminum handle makes it extra portable.
User Experience From Reddit.com Says: I'm so glad I bought the Onyx. Meant for those who desire to listen to quality and feel quality, Bass.
Cons
•The manufacturer does not offer replacement batteries, so if yours' damages after a year of usage beyond warranty, it is useless.
•The battery life is miserable compared with its price.
•It is a monoaural sound speaker and not stereo.
A User from Amazon.com says: Out of eager anticipation for the onyx five-speaker, we ordered three. Quite different from what we've had because the sound is very forward, and the Bass has gone far enough, this is suitable for some types of Music, but on others, it becomes boomy and unfit. Another sad part is that it's a mono sound speaker.
5. Ultimate Ears MegaBoom 3 Portable Bluetooth Speaker
Price: $199.99
Features: A rugged portable wireless Bluetooth 3600 sound speaker with it being water, dust, and drop-proof and can also float. It comes with a one-touch bottom that can play, pause, and skip songs. Music streaming can happen through Spotify, Amazon Music, Apple Music, and more. The battery life of up to 20 hours.
Pros
•Feature App packed with Block party, music alarm, EQ features, and more for more exceptional music experience.
•It can be paired with up to 150 Boom speakers for a louder effect.
•Can pair with up to 8 smart devices. The pairing of two speakers is possible for inter music play.
•Highly durable.
User Experience From Amazon.com Says: Awesome battery life, easy pairing, decent volume, and its 3600 sound is much appreciated. 
Cons
•The Bass doesn't meet expectations. It's weak.
•At maximum volume, the battery runs out faster within 3-4 hours, which is unfortunate.
A User from Amazon.com says: Weak Bass makes it not worth the $200 price tag. Turning the Bass up on the equalizer only results in a muddy sound. Battery life is egregious because, at max volume, the battery will last about 2 hours and 45 minutes.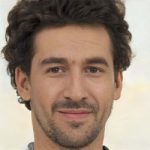 Sam has been a Smart Things expert for years and the author of DIY SmartThings. Recently he's really more into Nest smart devices and has a lot of experience with all sorts of projects from converting a regular Home to completely a smart home with the background degree in Electronics.