If you are wondering, "can you watch Netflix on Airtime?" the answer is no. No, you can't watch Netflix on Airtime. Airtime allows you to call multiple friends, create a private room, and watch movies together. You can share the screen, and your squad can share their reactions in real-time using text or animated stickers.
Netflix doesn't allow you to use Airtime for online streaming with friends. You can try other routes that will let you enjoy Netflix with your friends. These options include Teleparty (formerly Netflix Party) or a private room on Twitch or Discord. However, these methods may not let you see your friends' faces in real-time. They can only share their reactions using text messages, emojis, and stickers. Airtime currently doesn't allow you to watch Netflix with friends.
Airtime Alternatives to Watch Netflix
Do you want to watch Netflix together with your friends remotely? If you do, you can use online extensions, such as Teleparty, to enjoy movies, shows, and documentaries with your beloved squad instead of using Airtime. You can binge an entire series, watch the latest movies, or learn more about nature with documentaries with your friends.
Teleparty first made its grand entrance under the name "Netflix Part." It is a Google Chrome and Microsoft Edge extension that allows people to create separate rooms to enjoy Netflix with their squad. Anyone can pause the video, share comments. Similarly, the extension automatically synchronizes the playback for different viewers.
Watch2Gether is a desktop application that lets you watch Netflix together with friends. This application was designed for YouTube and local movies on desktops. However, it can now let you share your screen with everyone else, and you can watch Netflix together.
Kast is yet another option that lets you enjoy all major streaming platforms with your friends. You can use the desktop application or a web browser extension for Kast.
Scener is also an amazing application that lets you watch Netflix with a maximum of 10 friends. It is available for Apple devices, Web Browsers, and Roku.
Different Things You Can Do in Airtime
Airtime is an amazing app that made social distancing a little less dull and gloomy. This revolutionary app lets you share your screen with friends and watch your favorite shows, movies, and more. What's amazing is that your friends can share their reactions using the group chat function. They can share emojis, stickers, or plain text. Moreover, you can create an online video, audio, or chat session to do everything live with your friends.
We live in a time where antisocial behavior is a common norm. Everything is digital, and people do everything in the online world. So, Airtime bridges that gap by letting friends and family connect in the online world and enjoy everything together. Even if you are miles away, you can still connect with your loved ones and watch shows, movies, and TV channels together on Airtime.
You can download Airtime for your Apple and Android devices or use it on your desktop or laptop. If you wish to join a random group, you can search for live chatrooms and join something you like. You can also search using the search function and look for relevant keywords or hashtags that interest you. There is always something for everyone. You can share everything live using emojis or animated stickers. Moreover, since Airtime offers live camera options, you can see everyone in real-time.
Teleparty Is the Best Alternative to Airtime
Teleparty (formerly known as Netflix Party) is an excellent method to watch TV with your friends via the internet. Teleparty offers group conversations for watching Netflix, Disney, Hulu, and HBO with your friends. It also synchronizes video streaming so that everyone is on the same page. Teleparty made its grand entrance during pandemic lockdowns and allowed people to enjoy their favorite group activities still together.
When the first wave of lockdown took over the planet, we were unsure how to communicate and socialize with our loved ones. People couldn't leave their homes and were unable to hang out with their friends. This is when the shining white knight, Teleparty, offers a brand-new way to resume social activities without any risk of catching the virus; online social gatherings.
Teleparty lets you create audio, chat, or video chatroom with your friends. You can send the link to up to 6 participants, and they can quickly join the party. From there, you can do anything you want, including watching Netflix together, listening to songs, or just chatting about your day using cameras on your laptop, desktops, and smartphones. The choices are exciting and endless. It is also free to use, and you can easily set up the app within minutes or less.
Read Also – Does Netflix Party Work Internationally
Kast
If you are want something more, something other than Airtime, Kast is here for you. This app makes it easy for you to create online parties with your friends and do anything you want. Moreover, unlike Airtime, Kast.TV offers a built-in library of famous movies, TV shows, and more so that you don't have to play the content on your device alone. Your friends can view the same thing on their devices. What's the benefit? It offers zero interruptions and lagging, and everyone can enjoy the movies in high definition.
Kast is the best alternative to Airtime to watch Netflix movies and shows.
Moreover, you can also game together with your squad and win big in Fortnite, Apex Legends, and more. If you want, you can build worlds in Minecraft and conquer the unexplored lands of Skyrim together. It offers a combination of Twitch and Teleparty in one package, and the package is your one-stop solution for everything related to online social gatherings.
So, if your friends are quarantined at home or hundreds of miles away, there is no need to fret. You can still do everything together and share your cameras, so it feels like you are next to one another. If you don't have a camera on your laptop, you can use the audio chat function or plain text with emojis to share your reactions. It caters to all the needs you may have and accommodates various devices, such as laptops, smartphones, and tablets.
Discord is Similar to Airtime
Discord was initially designed for gamers and experts to create online chatrooms for different topics and genres. Discord is very similar to Airtime. However, it has recently turned into a mainstream communication platform over the last few years. One of the core updates is that you can watch Netflix on Discord by simply creating a new room with your friends. However, this option is not available on mobile applications, and you can watch Netflix with friends on the desktop version.
The process is as simple as they come. You can start a new streaming session on the desktop app and point it towards Google Chrome from settings. Moreover, you will also need to deactivate hardware acceleration as that can interfere with the Netflix streaming services. Once you deactivate this option, you are ready to enjoy Netflix with your entire group.
You can add hundreds of participants and friends to your discord server, and they can all enjoy your Netflix streaming. Moreover, the chat options will still be active, and you can share your remarks on funny scenes or emojis for action scenes without any issues. Discord is trying to offer this functionality on mobile applications as well, and we may see it within a few months.
Interesting Article – Was Netflix the First Streaming Service
Frequently Asked Question and Answers (FAQs)
How many people does Airtime allow at a time?
If you want to create a live video chatroom to communicate and enjoy with friends, Airtime will let you add up to 6 participants at a time.
Is Airtime Free?
Yes, Airtime is completely free. You can add a simple and lightweight extension to your web browser or download the free app on Android and Apple devices.
What is the best application for watching Netflix with friends?
Teleparty is currently the best application that lets you view Netflix with friends for free. It is quite simple to install on any device and offers a user-friendly interface. You can send a link to your friends, and they will be able to join the party instantly.
Are these applications backed by Netflix?
Sadly, none of the applications mentioned above or used for watching Netflix with friends are backed by the company. Netflix is yet to offer a group watching feature or application, and these are standalone, independent apps that are not associated with the official company.
Who can use these applications to watch Netflix with friends?
Teenagers with a sense of online management and dangers can easily use these applications. However, these apps are rated E, and kids should not be allowed to use these apps.
Key Takeaways 
You can watch Netflix with your friends even if you are hundreds of miles away. Instead of going old school with skype screen sharing, you can use any of the applications mentioned above to create a "session" or a "party" with your friends online. This way, the application will synchronize the playtime in the background, and everyone can enjoy the same thing at the same time. Moreover, they can also share their feedback, reaction, and more, and you will feel like they are right there with you.
Did we answer all your questions? Do you understand how to watch Netflix with friends? Do you want to learn more? If you have any questions, concerns, or suggestions, the comment section is always open for you.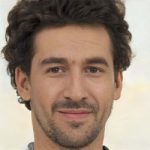 Sam has been a Smart Things expert for years and the author of DIY SmartThings. Recently he's really more into Nest smart devices and has a lot of experience with all sorts of projects from converting a regular Home to completely a smart home with the background degree in Electronics.