Are you trying to cast Netflix on zoom, and you are getting black screen? Netflix doesn't allow you to stream movies or shows with friends using videoconferencing tools. However, you can disable hardware acceleration in Zoom using Advanced settings and restart the browser to enjoy Netflix on Zoom. Other than that, Netflix doesn't allow streaming on Zoom.
You cannot share your Netflix screen or any subscription channels, such as Hulu, Disney+, etc., with friends. This is blocked in the browser, and these streaming platforms don't allow anyone to stream the content using desktop videoconferencing tools, such as Zoom, Skype, GoToMeeting, etc. You can use Netflix Party (Teleparty) or other online tools to enjoy Netflix movies, shows, and documentaries with friends.
You Can Screen Share These Things in Zoom Without getting Black Screen
Zoom became the ultimate video conferencing tool during the lockdown. Companies used it for virtual interviews and conferences, and schools used it for online classes. Moreover, everyone uses Zoom to connect with their friends, watch online shows, and enjoy social activities online. Here are some of the things that you can screen share in Zoom:
YouTube: Firstly, you can enjoy YouTube videos with friends using Zoom screen share. This is a blessing since YouTube is filled with funny videos, thousands of free movies, and original content from YouTube content creators. If you don't want all this, you can play a song and enjoy it in the background as you socialize with your friends.
Facebook: Facebook news feed is filled with funny videos, news from friends, the latest pictures of trips and vacations, and much more. Before lockdown, you could all get together on a single phone and browse through the feed. You can also do it on Zoom, and you can enjoy news feed, Facebook gaming, and much more online with friends.
Most Social Platforms: Do you want something more? You can enjoy Instagram, Twitter, Ask.FM and other social media platforms using Zoom. Most social media platforms are compatible with zoom, and you can screen share content on the go.
Use Netflix Teleparty Instead of Zoom
During virus outbreak lockdowns, video streaming has been a fantastic source of entertainment. States and localities are gradually loosening prohibitions, enabling people to go back to outdoor movie parties and in-person cinema visits. What if you're not yet prepared to be in a large group? What if your family members are scattered across the globe? This is when online watch parties come in handy. You can use Netflix Teleparty to enjoy Netflix content with friends and family anywhere in the world.
Netflix Teleparty will let you create an online party session and share the link with friends. Once the participants click on that shareable link, they will be able to join your online watch party. However, you will all need to download and install the Teleparty extension for the Google Chrome browser. This extension will automatically sync the Netflix movies, shows, and more in the background, and everyone can enjoy the movies together without issues.
Similarly, Teleparty will also let you enjoy all major streaming platforms with up to 50 participants in a single session. So, you can literally invite your entire class or family together in one party and enjoy like old times. It is also easy to use, and you can quickly generate a shareable link in two clicks.
Read more – Does Netflix Party Work Internationally
Netflix Teleparty With Video is Similar to Zoom
Netflix Party is a useful Chrome plugin that allows you to share a watching URL with your buddies. You won't have any trouble watching a movie at the same time, deciding on when to start it, and carefully synchronizing everything. When one of you presses the play button on Netflix Party, the movie on all of your devices starts playing at the same time. This eliminates the need for manual synchronization and constantly waiting for one of your friends to get in sync with everyone else. Teleparty handles everything related to the video on its own.
Another amazing thing about this extension is that you can enjoy a group chat option on the side. This is where you can pick apart plot holes, share emojis, make fun of villains or share your reaction to emotional scenes, such as when ironman died at the end. You can also share animated stickers, text messages, and emojis in this chat and connect with your friends like you used to before the lockdown.
The automatic syncing function and the group chat make it ten times better than traditional videoconferencing tools. Moreover, everyone can control Netflix by default. This means that if one person pauses the video, it will pause for everyone. 
Can You Screen Share Netflix on Different Screen Sharing Channels?
Netflix currently doesn't allow you to share screens on any streaming or videoconferencing tools. So, you will most probably get a black screen on all such tools, and you will have to use online extensions, like Teleparty or Kast, to enjoy Netflix with friends. Here are some of the topmost streaming and conferencing applications:
What Is Zoom and What Are the Different Things You Can Do?
During the epidemic, the Zoom video conference and chat software has become the go-to destination for millions of individuals working, learning, and partying from home. Zoom has added additional tools for demonstrations, as well as more emoji replies, to better prepare for the upcoming flexible workplace practices. Zoom video conferencing allows you to do online conversations, conferences and create socializing groups with friends.
By changing your backdrop while on Zoom conversations, you may practically transfer yourself to the seaside, outer space, or anyplace else you can think. Nowadays, everyone is doing it. You'll find the "Virtual Background" option in "Settings," where you may choose or upload the image you desire. You must, however, ensure that your system satisfies all of the necessary criteria.
You can also use the beauty filter on Zoom and make yourself more presentable in front of the audience. This way, you won't have to worry too much about your appearance, and you can use the beautify filter to look better during online video calls, interviews, and presentations.
If you are the host on Zoom, you can create waiting rooms for more privacy. This will let you decide on which participants to allow in your meetings and which ones to kick out. You can set up a waiting room by default for all your online meetings on Zoom.
Why Is Zoom So Famous?
Nowadays, it appears everybody is aware of Zoom. Zoom is used by our parents, colleagues, relatives, grandparents, and acquaintances. During the epidemic, the videoconferencing software firm exploded and took over the globe overnight. People have used the Zoom app to stay in touch with pals, form digital groups, and even organize weddings.
During the lockdown, we all had to face restrictions and had to confine ourselves to our homes. This is when the Zoom app emerged as the white knight and helped us socialize with friends, take online classes, host weddings, and communicate with office teams on the go. Therefore, the Zoom application is quite famous since this was the primary go-to app for everyone trying to survive the lockdown.
Another reason behind its popularity was the simplicity of the application. Instead of a complicated user interface, you can join any meeting with a simple click. Participants only had to click on a link to join the meetings, and they could use the spacebar to mute or unmute their microphones.
Similarly, the amazing features, such as beautification filters, background changes, and waiting rooms, also added to its popularity, and everyone loves Zoom now. You can enjoy higher privacy with waiting rooms and even use live filters to beautify your image and look presentable.
Frequently Asked Question and Answers (FAQs)
Can I host meetings on Zoom for free?
Yes, you can. Free meetings on Zoom are limited to 40 minutes, but you can host longer free meetings if the number of participants is lower than three.
Can I schedule meetings with Zoom?
Yes, you can. Scheduling meetings is quite straightforward, and you can use the schedule option when creating a meeting to add it to your calendar.
Can I stream Netflix on Zoom?
Unfortunately, no. Netflix doesn't offer compatibility with videoconferencing tools right now. So, you will get a black screen with Zoom.
How can I enjoy Netflix with friends online?
You can use Netflix Teleparty, Kast, and other online extensions that let you create watch parties for Netflix.
Does Zoom come with privacy issues?
Zoom did have some issues in the beginning, but the company has added multiple layers of security now. So, you can use Zoom without any worries.
The Take-Away
Netflix doesn't allow streaming with videoconferencing tools. So, you will see black screens with almost all such tools, including Zoom, GoToMeeting, WebEx, Discord, and more. Therefore, you will have to use online extensions, such as Kast and Teleparty, to enjoy Netflix with friends. You can create live watch parties, share the link with friends, and enjoy automatic background synchronization for Netflix movies, shows, and more. Moreover, these extensions also let you create chat sessions so you can share live reactions to movies and shows with everyone.
Did you get all the necessary information regarding Netflix streaming? Do you still have questions? We are here for you. Let us know what you want in the comment section below, and we will get back to you.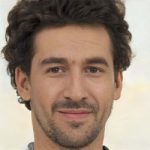 Sam has been a Smart Things expert for years and the author of DIY SmartThings. Recently he's really more into Nest smart devices and has a lot of experience with all sorts of projects from converting a regular Home to completely a smart home with the background degree in Electronics.