Vizio Soundbar and Samsung TV go together well. If you have bought them and are wondering, "How to connect Vizio soundbar to Samsung TV?" you can use any modern HDMI or Optical Cable to get it done. These cables offer lossless connection, and you can enjoy high-quality audio.
You can link a Vizio Soundbar with a Samsung TV through HDMI or Optical Cable if you have both. You may also use the Samsung TV Remote to manage your Vizio Soundbar. The two finest and suggested methods for pairing Soundbar and TV are HDMI and Optical. HDMI outperforms Optical in this comparison. In any case, HDMI and Optical Cables are better than the conventional red and white analog cables for a lossless connection.
How to Connect Vizio Soundbar to Samsung TV? Detailed Steps
Your Soundbar enhances the sound quality of your television. It's also quite adaptable and simple to set up. You may link the Soundbar to your TV in a variety of ways. As a result, you may personalize your movie viewing experience.
Despite the fact that they all have their advantages, certain configurations produce greater audio quality than many others. Here is a detailed breakdown for connecting Vizio Soundbar to Samsung TV.
The greatest audio comes from attaching your Soundbar to a TV via HDMI. Since HDMI connections carry sound digitally, this is the best way. There are two methods for connecting your Soundbar to an HDMI source:
You can attach a device (such as a Blu-ray player) to your Soundbar before connecting the Soundbar to the TV.
Alternatively, you may use ARC (Audio Return Channel).
The first approach will provide you with the finest sound possible from external devices that you utilize on a daily basis. If you want amazing sound from your TV's streaming applications plus a Soundbar, ARC is the solution for you.
Another option for connecting your Soundbar to your TV is to use an optical cable (TOS-Link). This cable delivers digital audio and is comparable to an HDMI cable.
As a result, you'll be able to hear every element. You may also link your gadgets to the TV (cable modems, video gaming consoles, and Blu-ray players) and direct the TV's audio output to the Vizio Soundbar.
How to Connect Vizio Soundbar to Samsung TV With HDMI?
Here are the topmost steps to connect Vizio Soundbar to Samsung TV using an HDMI cable:
Switch off the television, the Soundbar, and any other external devices. Then, attach one side of an HDMI cable with one of your TV's HDMI ports.
Connect one end to your Soundbar's HDMI OUT connection.
Attach a secondary HDMI cable to your second device's HDMI OUT connection. Connect one end to your Soundbar's HDMI IN connection.
Switch on the Soundbar and the output source. On the Soundbar, hold down the Input control until "HDMI" shows on the screen.
Switch the TV's output to the HDMI port where the Soundbar is attached and turn it on.
Pictures from the output source will be shown on your TV, and sound from the Soundbar will be played.
HDMI ARC (Audio Return Channel) allows some TVs and Soundbars to send and receive audio over a single HDMI connection. In simple terms, the HDMI port may be used as both an input and an output. 
The only issue with this ARC method is that your Soundbar will occupy a TV connection that would typically be used to attach an output source.
You can also connect HDMI ARC to your Soundbar and TV using the same method above. However, you can connect the two elements without the need for any external device.
How to Connect Vizio Soundbar to Samsung TV With Optical Cable?
Lossless audio quality is provided through an optical cable. It's the second-best choice for linking your Vizio Soundbar to your Samsung TV, but only because you'll have to operate both with different remotes. Here are the topmost steps to connect Vizio Soundbar to Samsung TV using an Optical cable:
Attach one side of a video optical cable to the OPTICAL OUT connector on the TV with the TV and Soundbar switched on.
Then connect the input end to the Soundbar's DIGITAL AUDIO IN (OPTICAL) connector.
Set the Soundbar to the "D.IN." option after pressing input on the controller or Soundbar.
Lastly, you must adjust the speaker source on the TV to select the audio system.
To display Quick preferences, go to Configurations and then push Up on the navigational buttons.
To convert it to Optical, push the right directional button to select TV Speaker and choose it (external speakers). The audio from the TV will now be played through the speakers.
If your TV supports lossless encoding or Dolby Digital, set the Digital Audio Out options to Bitstream or Dolby Digital.
You're good to go if you can receive audio from your Vizio Soundbar after trying to play anything.
If the Soundbar isn't producing any sound, you'll need to adjust another option on your Samsung TV. Expert Settings may be found under TV Settings, Audio Settings, in your TV. Set the HDMI/Digital Audio Output Options to 'PCM' from here. This should resolve the problem.
How to Connect Vizio Soundbar to Samsung TV Remote?
There are far too many controllers to stay on top of at times. You can make things easier by controlling your Samsung TV and Soundbar with a single remote.
You may use your Samsung TV's controller to adjust the volume and disable your Soundbar as long as it's linked to your TV through optical cable or HDMI via ARC.
When you set up your TV's sound signal, you'll be able to adjust the loudness of your Soundbar using your controller.
After you've set up the output, you may attach the Soundbar with either a digital signal connection or an HDMI cable. After that, you'll be able to control your TV and Soundbar using the same remote.
On your Samsung TV, scroll to Options, Audio, and then Audio Output using the remote control.
Select Next after selecting your Samsung Soundbar. You may now change the volume and silence the Soundbar using your TV remote. The Soundbar should turn on and off in tandem with the television.
Samsung remote controls should be able to operate Vizio Soundbars by design. If it still doesn't work, make sure the Soundbar is turned on, then push and hold the WOOFER key until the screen reads "ON – TV REMOTE" (about 5 seconds).
After that, you'll have to decide whether to use an optical cable or an HDMI cable to communicate.
Interesting Article: Does Soundbar Need to be the Same Brand as TV
How to Connect Vizio Soundbar to Samsung TV With Bluetooth?
Although the audio quality isn't as good as HDMI, everyone appreciates the simplicity of Bluetooth because it eliminates the need for cords.
The primary issue with Bluetooth is that if there is a disturbance, such as a power loss, connections might break or become inconsistent. Bluetooth, on the other hand, is still a convenient and convenient alternative.
Click the Pair option on the Soundbar's controller to switch the Soundbar's connection. When the input is set to Bluetooth, the system will display "BT."
If you don't have the Soundbar controller, push the input key on the Soundbar until it shows "BT" on the screen.
The screen will switch to "BT Pairing" after a few moments, and it will search for a Bluetooth connection to link to from the surroundings.
Click your TV controller to browse to sources, then Connectivity Instructions, after the Soundbar is in pairing mode. Then, under Sound Connection, pick Bluetooth.
If necessary, press Right on the remote control and follow the lesson. Select the type of device you want to connect through Bluetooth and complete the on-screen directions.
You may also go to Options and then pick Sound from the drop-down menu. After that, based on your TV model, pick Audio Source, then Bluetooth Speaker List, or Bluetooth Audio Connection. Finally, choose a Soundbar.
The audio from your television will now be transmitted through your Soundbar.
Read Also – Can Sony Soundbar work with Samsung TV
Frequently Asked Question and Answers (FAQs)
Can I control my Soundbar with Samsung TV?
Yes, you can. Once you have set up the Soundbar-TV connection, you can use the controller to control both your TV and Soundbar.
What are my options for connecting Vizio Soundbar with TV?
You can use HDMI cables, Optical cables, and Bluetooth options to connect these devices.
Is Bluetooth Connection any good for Soundbar?
Bluetooth connections work well with Soundbar systems. However, if you see a lot of electrical interferences in your TV area, the Bluetooth connection will face interruptions.
What is the best way to connect Vizio Soundbar to Samsung TV?
The best method is to use HDMI via ARC to get the best lossless connection right away.
What method will eliminate the need for external devices?
If you connect your Soundbar using HDMI via ARC, you can prevent the need for any external devices to serve as the mediatory for your TV and Soundbar. 
The Take-Away
You can easily connect your Samsung TV to Vizio Soundbar using HDMI cables, Optical Cables, and more. Similarly, you can also control your TV and Soundbar with the same controller. Therefore, you can streamline the entire process and eliminate the need to handle multiple remote controllers all the time. Good Luck!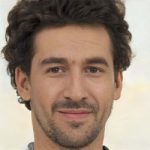 Sam has been a Smart Things expert for years and the author of DIY SmartThings. Recently he's really more into Nest smart devices and has a lot of experience with all sorts of projects from converting a regular Home to completely a smart home with the background degree in Electronics.