There are numerous questions flooding in Quora and FAQ sections, regarding information about the services of both the video streaming services. One of such questions is 'can you bundle HBO Max and Disney Plus?'
To answer that, sadly, HBO Max cannot be bundled with Disney Plus. HBO Max is a platform that bundles all of HBO together with excessive movies, shows, and Max Originals and features 10,000 hours of premium content. Moreover, HBO Max subscribers can stream Warner Bros. New Movie premiers on the same day as the theatre release. Whereas, Disney Plus can be bundled with ESPN+ and Hulu Basic as both are Disney-owned. We have mentioned how to get HBO Max for free below.
The number of people tuning into the OTT (Over-the-top) platform has skyrocketed in the past couple of years. 
Amidst all these sources, HBO Max and Disney Plus have successfully secured their sixth and second positions respectively in the top 10 best OTT streaming services list. 
On one hand, where Disney Plus is providing its subscribers with a portal to all things Disney, and on the other, HBO Max makes sure to rotate new content alongside award-winning original blockbuster movies and TV shows.
How Disney Bundle Works and What You Get?
Disney bundle includes access to only the following providers:
Disney, which has some of the biggest superhero and science-fiction franchises of all, also comes with a fairly low-budget price. Disney can be bundled with Disney Plus, ESPN+, and Hulu Basic. Let's check out what is there in the depths.
Disney Plus: When bundled with Disney Plus, there are series, movies, and short-form content from Pixar, Disney, animated films like Toy Story, The Lion King, including Marvel's Star Wars, Iron Man, and National Geographic, and more to watch.
Hulu: Viewers can watch thousands of hit movies and TV shows from Hulu's streaming library.
ESPN+: Bundling with ESPN+, a variety of sports channels including live telecast as well as on-demand sports content is available, including access to games, news highlights, ESPN+ originals, and more directly on the Hulu app.
Disney Plus subscription is cheap enough with a monthly subscription fee for all Disney Plus' content for $7.99 only. 
And if the subscriber wishes to bundle it with the services of Hulu and ESPN for additional content on top of what Disney Plus provides, the charges for the subscription will sum up to a total of $13.99 per month.
How to Get HBO Max Free With AT&T?
This is the best offer to get HBO Max for free and you can save more than Disney Bundle with this offer.
Another mostly queried question is how to get HBO Max free of cost with At&t. If a subscriber wants to keep up with the latest HBO Max shows and movies without paying extra money, a new and existing At&t customer of select plans can enjoy a free HBO Max subscription. 
At&t TV plans are offering one year of HBO Max for free for those who sign up for the first time.
Other than the basic or entertainment plan, there are three more plans that offer specials and other benefits. Customers can sign in with their AT&T account after downloading the HBO Max app to access the free subscription.
Special offer is reserved for those with the Premier plans, receiving subscriptions for free as long as they are paying for that plan.
The customers can follow the following procedure to get HBO Max through AT&T TV:
Select the TV plan as preferred with the HBO Max special offer from the AT&T website and add to the cart and click "add" to confirm to make the payment filling in the payment information.
Sign in using the AT&T credentials to start streaming HBO Max.
Is HBO Max Free With Amazon Prime?
Sadly, HBO Max is no longer available with Amazon Prime membership. Amazon announced the cancellation of subscription for HBO Max which was earlier availed by the customers through Amazon with effect from September 15th, 2021 with prorated refunds being issued.
Amazon refused to support HBO Max, the decision of which was already agreed by Warner Media the previous year if it wasn't available through Channels. Warner Media has also removed HBO as premium add-ons on Apple TV and Roku so that it could personalize the HBO Max home page. The move is to shift the number of subscribers over HBO Max.
As the HBO Max app can also be accessed through Fire TV, users who were on HBO on Prime Video and were moving to HBO Max won't be affected by its disappearance from the channel lineup.
Read More – is Hulu Free With Amazon Prime?
Can You Buy HBO Max Through Hulu Live TV?
You may not have option to bundle HBO Max with Disney Plus, but you can bundle with Hulu Live TV
On supported devices for Hulu subscribers, one can stream into the HBO Max with the HBO Max add-on option. Initially, the customers can try Hulu with HBO Max free for a week and then continue with the subscription at the rate of $14.99 per month. 
Adding HBO Max to your Hulu account will enable you to watch hit movies, comedy specials, and other content. Monthly subscriptions to Hulu begin at $5.99.
The HBO Max premium add-on is $14.99 per month after 7-days free trial ends unless canceled. The free trials are only available and valid for new subscribers.
To access the HBO Max add-on to the Hulu account, the customer needs to click "Sign Up Now" to create and sign up for Hulu with HBO Max.
Select Hulu as the provider to authenticate the HBO Max account, after which the customer will be prompted to log in with his/her Hulu credentials and create an HBO Max profile.
The subscribers will get to watch all of HBO's most famous shows and movies such as "Game of Thrones", "Friends", "Rick and Morty", "Raised by Wolves", and "The Flight Attendant" and hit movies like "Joker", "Birds of Prey".
Read More – Is HBO Max on Hulu the Same as HBO Max
Disney Bundle vs HBO Max
| | |
| --- | --- |
| Disney Bundle | HBO Max |
| The Disney Bundle Package includes Disney Plus, Hulu, and ESPN+ all in a single subscription | .HBO Max offers everything on HBO's cable channel, plus exclusive shows and additional movies. |
| Disney Bundle includes some of the most popular franchises in Disney Plus- Marvel Cinematic Universe, Star Wars, Pixar, and Nat Geo. Combined with streaming home of sports with ESPN+. Also, it contains Hulu's niche original shows. | With this streaming service, HBO's library of exclusive shows are paired with an impressive array of movies and TV shows created by WarnerMedia |
| Bundling with Disney Plus limits the sphere of entertainment to Disney specifically | There is a large selection of movies and shows available for streaming |
| A fairly cheap price for the bundled subscriptions | A little more expensive than the Disney Bundle. |
| .The inclusion of Nat Geo and streaming live sports in ESPN+ elevates Disney Bundles' rank concerning variety. | No live TV option or sports entertainment source. |
Frequently Asked Question and Answers
Is the Disney Bundle a good deal?
Answer: Considered as one of the best online deals that Disney Plus has to offer is the Disney Bundle. Signing up for all three services together will give you a 25% discount rather than purchasing each individually.  An overview of the plans and their offerings are explained below:
Bundling Disney+, Hulu, and ESPN+ for $13.99 a month takes care of all of the streaming services.
An ad-free subscription to Hulu costs up to $11.99 on its own, with the triple play streaming service.
Offers access to Disney+ home to original movies from Disney, Pixar, Marvel, and more.
Offers instant access to Hulu Originals and several comedy specials and reality TV shows.
Exclusive commentary, locker room coverage, major sports leagues, and live stream sporting events are some of the best deals from ESPN+ to the subscribers.
What are Max Originals?
Answer: To clear a basic confusion of the streamer, it is to be noted that Max Originals is not Cinemax. All the Max Originals programs are produced specially for the new HBO Max streaming platform. Some of the shows considered as Max Originals are as follows:
Scripted Comedy Frayed 
DC Universe Fan-Favorite Doom Patrol
New Season Of Comedy-Thriller Search Party
Adult Animated Comedy Close Enough 
Comedian Amy Schumer's Three-Part Documentary Expecting Amy
Do you have to pay extra on HBO Max?
Answer: For all the existing HBO subscribers the access to HBO Max comes with no extra cost. For others, HBO Max with an ad-supported plan will cost up to $9.99 per month and $14.99 for the ad-free subscription.
Bottom Line 
The video streaming services like Disney Plus and HBO Max significantly highlight the contents produced by Disney and AT&T-Time Warner, respectively.
All your sources of everyday non-stop entertainment are one click away while you subscribe to any of these service providers.
Both these services are about demand content to start and stop the subscription as per choice. Hope we resolved your doubts regarding the bundling of HBO Max and Disney Plus.
Do you still have any questions? Feel free to ask about any other doubts in the comments below.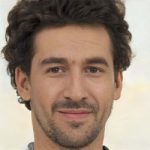 Sam has been a Smart Things expert for years and the author of DIY SmartThings. Recently he's really more into Nest smart devices and has a lot of experience with all sorts of projects from converting a regular Home to completely a smart home with the background degree in Electronics.