The OTT platform has boomed during the coronavirus pandemic because of the demand of viewers across the world. Gone are the days when we had to sit with the whole family and view just one channel whether we liked it or not. Now we can stream any show or movie according to our likings at any time we want. The availability of customizable features as per the viewer's choice has made the online streaming platforms even more popular. 
With the rise of OTT platforms, the entertainment ecosystem has been changed forever. There are numerous platforms today where we can watch video content just by taking a monthly subscription. Although the lake is full of many fishes, Netflix and Amazon Prime Video have remained unbeaten. These are the most-watched platforms because of their high-quality features. 
Amazon Prime membership provides its viewers many amazing perks and benefits. Many questions are being asked in Quora or FAQ sections. One of such questions is 'do you get Netflix with Amazon Prime Video membership?' 
Well, you do not get Netflix for free with an Amazon Prime membership. You can get Amazon Prime Video with the membership. Prime Video offers a range of popular movies and TV shows just like Netflix. Additionally, the membership also offers many benefits including free shipping, free music, and entertainment. As for Netflix, you'll have to read on through the blog. 
Netflix Is Only Free With the Following Provider
Netflix is filled with high-quality and trending video content across the world. The only wireless carrier that offers a partnership is T-Mobile, although it comes with a few eventualities. We'll break it down so you can grasp it better. 
A Netflix Basic Plan includes standard-definition streaming, only one screen at a time. You can get this plan free with a T-Mobile Magenta MAX plan with a single line or T-Mobile Magenta Plan with two or more lines. 
However, you can also go for a better plan. T-Mobile users can get a Netflix Standard plan including HD and instantaneous streaming on two screens if they go up against their Magenta MAX plan to two or more lines. You can get all these facilities just by logging in to the T-Mobile account. 
Netflix vs Amazon
This is another one of the most-asked questions: Which is better? Amazon or Netflix? Well, we'll try to feed your movie-hungry soul. 
Netflix:
As we all know already, Netflix is an online streaming subscription service with a video-on-demand feature that offers its viewers a colossal amount of movies and TV shows worldwide for a monthly or annual subscription fee.
Before it became a global Internet TV sensation, the entertainment company started out as a DVD mail-order business founded by Marc Randolph and Reed Hastings. Since its inception in 1997, Netflix has gone through many ups and downs. However, it didn't take much time to become the global face of the world of entertainment.
Amazon Prime Video:
Amazon Prime Video is a video-on-demand streaming service. This is a digital subscription-based service operated by Amazon. This platform also offers a myriad of TV shows, documentaries, movies, comedy shows, etc. At INR 999/per year, you can enjoy unlimited video and ad-free music streaming. It also offers free shipping on its shopping website. 
 Comparison Chart:
| | |
| --- | --- |
| Netflix | Amazon Prime |
| Netflix displays its content in 4K and HDR quality. This is what makes the video and sound quality of Netflix stand out. | In low-speed connection, Amazon Prime Video can't broadcast HDR quality content. |
| On Netflix, you can stream only movies, documentaries, and TV series. | Amazon membership includes other benefits too. Faster Amazon delivery and ad-free music are some of them. |
| Many devices such as Gaming consoles are supported by Netflix. | Amazon Prime Video does not support gaming consoles. Not as of now. |
| Netflix streams an extensive range of content from its gigantic library including recognized in-house documentaries, series, and movies. | Amazon Prime's library and even the content isn't as vast as Netflix.  |
| Netflix is more sophisticated while it comes to its subscription plans. In India, the basic plan of Netflix starts at INR 199 and the highest plan costs INR 799 per month.  | Compared to Netflix, Prime is quite cheaper. Its annual plan costs INR 999 annually, while the monthly plan is just INR 129. |
| Of all the movies on Netflix, only 897 are unrated.  | Most of Amazon's movies are either way too old for a rating or too small to go through the rating process. Amazon has 31,066 movies that are not rated. |
| You can download from Netflix in a limited quantity.  | Amazon Prime Videos offers unlimited download to its users.  |
Do You Have to Pay For Netflix With Amazon Fire Stick?
You can install Netflix on FireStick free of cost. But, that won't offer the subscription for free. You might need to install third-party apps to stream Netflix for free. This information will automatically surface another question in your mind, "So, hey buddy, how do I put Netflix on my FireStick for free?" Yes, there is a method for that as well. Here are the steps to follow:
STEP 1: Go to the Home Screen of your TV
STEP 2: Select Search from the home screen.
STEP 3: Type "Netflix," then select Netflix.
STEP 4: Select Netflix.
STEP 5: Select Free or Download.
STEP 6: When the download completes, select Open.
LAST STEP: Click on the Sign In button and you're in!
With Amazon Prime, What Channels Are Free?
Amazon Prime Membership subscription allows its members to stream its Prime Video platform for free. In addition, the members can also add extra channels to their accounts for an additional fee. Amazon Fire TV stick, however, offers many brilliant customizable options to its viewers.
News Channels:  
If you have an Amazon Fire TV stick, you can stream and watch live feeds from trending news channels such as CBS News, ABC News, Reuters, HuffPost, and Entertainment Weekly, and many others. 
Sports Channels:  
Amazon Prime provides its subscribed members the flexibility to choose their favorite channels. It has manifold options of channels, including sports channels. If you're a sports enthusiast of our time, you may have options such as:
Live Sports: CBS All Access
Loads of Live Baseball: MLB.TV
Originals & Studio Shows: Sports Illustrated
Hit the Links: PGA Tour Live
Great for Gearheads: Motortrend
Read More – is Netflix free on Roku?
Frequently Asked Question and Answers
On how many devices can I have Netflix?
Answer: Netflix's pricing plans have a few differences. One of these differentiating features is the number of devices you can stream Netflix at the same time. A little overview of the plans and their offerings:
The Basic plan, at $8.99 per month, allows the viewer to stream Netflix on one screen only.
The Standard subscription plan for $13.99 a month- enables Netflix on two screens at the same time.
A $17.99 a month Netflix premium plan enables streaming on four screens simultaneously.
is Netflix Account Sharing Legal?
Answer: Yes, it is legal. Netflix would not have allowed creating multiple profiles if it was limited to a single person in the first place.
However, there are terms and conditions. You may not share your Netflix account with others outside of your household unless otherwise stated in Netflix's Terms of Service. You might not be able to share your account with your other family members if they don't live at the same address as you.
How can I get Netflix free forever?
Answer: There are a few ways you can get Netflix free forever. Some of them are:
30 days trial
Repeat trail
Account sharing
Netflix cookies
Virtual card
Netflix Mod APK
How many people can use my Amazon Prime?
Answer:  Amazon Prime allows its user to create and manage multiple customizable profiles within one account. Each profile can have customized recommendations depending on the previously watched content. One can create up to six different user profiles including the primary profile. It may also include a kid's profile. 
What are Prime Video Kid's Profiles?
Answer:  Prime Video Kid's profiles are tailored with only TV shows and movies that are only age-appropriate. These shows might have a maturity rating of 12 and under. However, all downloads from the adult users' profiles can still be accessed through the Kid's profile. 
In the Kid's profile, the purchase option is permanently disabled. You can enable the 'Purchase Restrictions' option under 'Settings' of Prime Video. This will prevent the kid from purchasing adult profiles without a Prime Video PIN. 
The Bottom Line
With all the high-quality features and content, Netflix has become the highest streaming platform in recent times. Amazon Prime also has features that provide the user a myriad of options for entertainment. Hope we have solved all your doubts regarding whether you can get Netflix for free or not if you have an Amazon Prime membership. 
We'll be happy to answer any questions you have in the comments! Do let us know which one would you free Netflix or Amazon Prime? Happy streaming!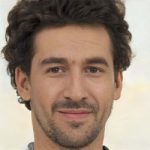 Sam has been a Smart Things expert for years and the author of DIY SmartThings. Recently he's really more into Nest smart devices and has a lot of experience with all sorts of projects from converting a regular Home to completely a smart home with the background degree in Electronics.