Is Netflix Premium worth it? If you plan on streaming content on a 4K LED with Dolby Vision or equivalent technology, Netflix Premium is worth it. Similarly, if you plan to stream on your smartphone or a laptop, the premium plan will be overkill without any benefits.
Netflix Premium offers access to 4K HDR content and is miles ahead of Hulu, Amazon Prime, and other streaming services. So, if you have a 4K LED TV with Dolby Vision or HDR streaming capabilities, Netflix Premium is the right option for you. Netflix shows and movies look smarter, crisper, and better than 1080p or FHD. However, people who only want to stream content on desktops, FHD laptops or smartphones, will benefit from a cheaper plan than premium.
Netflix Premium Is Worth Every Penny You Spend?
Why is Netflix Premium worth it? Well, the answer to this question lies in the huge database of top-notch movies, shows, documentaries, and much more available on Netflix. We love streaming content and immersing ourselves in fairy tales after a long day at work. This is why we need something to keep us occupied, entertained, and away from monotony. This is where Netflix comes in and saves the day.
You can stream your favorite shows, anime, movies, and more on the go. Do you love anime? Netflix has that. Do you love nature documentaries? Netflix has that. Do you love musicals from the 80s and 90s? Well, Netflix has that. Netflix has everything, and you can watch any content without any issues.
Similarly, the streaming experience is as smooth as butter. You only have to click on a title, watch the trailer if you want, start watching it. You can use hotkeys on your keyboard to browse through different segments, and the streaming is almost always uninterrupted. So, you can stream your favorite content without any interruptions 24/7. You can also pick up where you left off on another device. So, the flexibility component is yet another plus why Netflix is worth it.
Interesting Article – Was Netflix the First Streaming Service
What Do You Get With Netflix Premium?
The first premium thing you get with the premium account is the quality. You can stream content in 4K UHD, depending upon your device compatibility. Moreover, you can simultaneously stream content on four devices without any restrictions. This will allow you to keep enjoying your favorite movies, shows, and more on everything, such as laptop, desktop, TV, or your smartphone. You can also download content on all devices or sync your downloads in the background.
Most of the original Netflix titles, as well as acquired titles, even offer HDR (High Dynamic Range) compatibility. This even takes it a step further, and you can enjoy everything in a realistic quality that surpasses every other streaming platform.
Similarly, you can also enjoy on-demand shows and movies on Netflix with a premium account. The Dark Knight, Casino Royale, New Girl, and Supernatural are some of the examples that are part of an on-demand library accessible with Netflix. 
The premium plan lets you exercise the core pixel power of your 4K HDR TV to the maximum. You can get your money's worth and enjoy everything in HD or UHD. Some people still prefer the standard plan, but the premium version offers unparalleled flexibility, quality, and downloading options for everyone.
How to Get Netflix Premium for Free or Get for Less Price?
Netflix is amazing. However, the pricing plans may not be suitable for everyone and feels not worth. Some people often look for free or cheaper alternatives to enjoy their favorite Netflix titles. The truth is that you can actually get Netflix for free or even get your desire plan at a cheaper rate than usual. Some people create multiple accounts with different payment methods and continue using free trial periods for months. Others use promo codes or discount offers for cheaper packages.
Free Trial Method: The first method is to use the free trial option for as long as you can. Now, we all know that the trial ends after 30 days, and you are charged for the next month. However, you can cancel the subscription one day before the trial ends and get another free trial using a new payment option. This will let you enjoy as many months as your varying payment methods.
Lucky Mail Method: You can try calling customer support and give them a good reason to extend your trial period. You can say that there is an issue with your payment method, state some financial troubles, or anything else. After that, they will send you a "Lucky Mail" that will extend your trial period to another month for free.
Plan Sharing Method: This is the most popular method to get cheaper plans. You can get any package you want, share it with friends, and pool in the money for payment every month. You can enjoy any plan for half the price or even one-fourth the price if you get the premium plan for four devices.
Netflix vs. Hulu vs. Prime Video
| | | |
| --- | --- | --- |
| Netflix | Hulu | Prime Video |
| Starting Price at $9 per month | Starting Price at $6 per month | Starting Price at $119 per year |
| 1-4 Simultaneous Devices | 2 Simultaneous Devices | 3 Simultaneous Devices |
| Exclusive Originals | Best Exclusive Originals | Exclusive Originals |
| No Live TV | Live TV for $65 per month | No Live TV |
| Compatible with Android, iOS, Web Browsers, Apple TV, Smart TVs, Gaming Consoles | Compatible with Android, iOS, Web Browsers, Apple TV, Smart TVs, Gaming Consoles | Compatible with Android, iOS, Web Browsers, Apple TV, Smart TVs, PS4 |
| Optimized and User-Friendly Interface | User-Friendly Interface | Not Compatible with All Devices |
| Excellent Recommendation System | Excellent Recommendation System | Outdated Recommendation System |
| Biggest Content Library | Inconsistent Content Library | Huge Content Library |
Netflix Premium Has More Subscribers Than Any Other Subscription Service
Netflix, the grandfather of streaming services, is among the most popular online platforms with over 204 million subscribers from 190+ nations. They are only missing out on a handful of nations and currently lead the market with the highest number of active monthly users. 
In the last quarter of 2020, Netflix saw a huge influx of customers and a 34% increase in their clientele. This is huge considering that they were already a leader in the industry and other services started offering cheaper plans to compete with Netflix. Nevertheless, Netflix still rules the kingdom of online streaming even with higher-than-average pricing plans.
Amazon Prime Video is a close second with over 150 million active users and a 100% increase in clientele in the fourth quarter of 2020. Disney Plus, a relatively younger streaming service, currently has 95 million users and is expected to give Netflix a run for its money. However, it will still be years before Disney Plus crosses 200 million, and Netflix is already extending its on-demand and original titles to accommodate a wider array of audiences.
Among the core reasons behind Netflix's popularity is the user-friendly GUI that lets you quickly control everything on the go. You can also enjoy uninterrupted sessions even with low internet speed, which is something other services fail to provide. 
Read More – Netflix Free Trial for 3 Months
Frequently Asked Question and Answers (FAQs)
How many titles does Netflix offer?
Netflix currently offers north of 1500 unique titles in terms of movies, anime, shows, and documentaries. The library is continuously evolving, and you find more and more additions every week.
Are Netflix Originals any good?
From Sabrina to Lucifer, everything that Netflix offers is amazing. When it comes to Netflix Originals, you will only get creative, modern, and engaging titles to keep you glued to the screen for hours.
Unfortunately, Netflix doesn't offer any TV channels or Live TV options at the moment. However, they are continuously adding new features, and we may see Live TV in the future.
How good are subtitles and multiple languages on Netflix?
The simple answer is "pretty amazing." The multiple languages and subtitles feature on Netflix are not only accurate, but they also capture the true essence of the dialogues without seeming too mundane or bare-bones.
What devices work with Netflix?
Netflix is compatible with almost every electronic device on the planet, such as iPhones, iPads, smartphones (iOS and Android), tablets, Apple TV, Chromecast, Roku TV, gaming consoles, Blu-ray players, and Smart TVs.
Key Takeaways
Netflix is, was, and will be the king of online content streaming for years to come. No other streaming service has even come close to matching Netflix in terms of quality, flexibility, features, library, and simplicity. The pricing plans may seem daunting at first, but you can get shared plans or cheaper plans and still enjoy top-notch quality. The Netflix Premium plan is something beyond exceptional, and you can enjoy 4K UHD and HDR quality to get the best that your TV has to offer.
So, did we answer everything you want to know? Do you understand everything about Netflix Premium now? If you want more information, let us know in the comments below, and we will get back to you ASAP.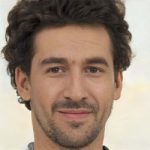 Sam has been a Smart Things expert for years and the author of DIY SmartThings. Recently he's really more into Nest smart devices and has a lot of experience with all sorts of projects from converting a regular Home to completely a smart home with the background degree in Electronics.