Are you wondering Netflix is the first streaming Service? Netflix started its streaming services for everyone in 2007.  Users can watch movies and dramas from the comfort of their homes directly through their internet connection. Netflix also offers different subscription plans with unlimited streaming to enhance your streaming experience.
However, Netflix was not the first streaming platform. YouTube was the first streaming service. YouTube started offering streaming services in 2005. Netflix offered users the option of streaming in 2007. TV shows, movies, and animation are available on Netflix throughout the world. It also offers an ad-free streaming experience that you can't find anywhere else. Similarly, you can also purchase different plans to enjoy UHD or 4K content right from your TV.
Why is Netflix No.1 Streaming Service?
Netflix's streaming business began as a tiny spinoff of its disc shipping service. This streaming service has a great core catalog and some great original content. Netflix also offers excellent features, mobile downloads, and 4K content. However, the plans are a little bit expensive. Many Netflix competitors are offering services at low prices, but they lack the huge database of content that Netflix offers.
Netflix is now the Editors' Choice winner for on-demand video streaming services. The TV shows on Netflix are full-season, which is not usually the case for rivals. Hulu only contains the most recent few episodes of a show. Therefore, you cannot catch up if you fall too far behind.
Netflix only adds shows a season at a time. Hulu releases episodes within a day or two of transmission to keep up with cultural timeframes. However, Netflix is an excellent spot with its original movies, with many titles being phenomena in pop culture. Netflix is among the top video streaming services accessible today, thanks to its vast TV series and movies library.
Netflix has silently become a fantastic source for anime streaming. It is famous with the older series, such as Inu Yasha, Robotech, and many more. Netflix also makes films for individuals looking for something more self-contained, comedies and dramas.
Interesting Article – why are Netflix movies so Bad?
Who Are the Big Competitors for Netflix?
Netflix is facing intense competition in its streaming services. Netflix is the world's top streaming video subscription service developed in the United States. Here are the topmost competitors of Netflix:
Hulu
Hulu started in 2007. It now has 30.7 million customers and eight U.S. and Chinese affiliates. It makes $1.5 billion a year. Live channels and ad-free options are also part of this package. The 85,000 episodes on VOD excite users. It is famous for cheaper prices, amazing content packages with live TV, and creating original material. 
DisneyPlus
The Walt Disney Company debuted Disney+ in November 2019. With 500 movies and 7,500 TV programs, Disney+ offers something for everyone. It released 30 original episodes and 15 exclusive films in its first year. The group's Direct-to-Consumer & International segment reported $4 billion in sales in 2020.
Prime Video
Amazon introduced Prime Video in 2006. The platform allows users to watch thousands of movies and TV shows on any enabled device. Prime Video is Netflix's most extensive global rival. The program includes users renting or buy movies and TV shows and access to over 100 premium channels for a price. Its material handles video and audio sources, as well as Prime Originals.
HBO Max
Netflix has more 4K alternatives than HBO Max. However, this 4K content is available if you buy the premium plan. Netflix plays on almost any device, but HBO MAX restricts the devices. HBO Max and Netflix compete closely. Netflix has more good possibilities for people of specific interests, whereas HBO Max has more popular titles. Netflix has long been the king of the on-demand streaming services, but HBO Max may be the next successor.
YouTube
YouTube is a site for amateur videos made by users, which relies on advertising revenues and its creator base. It is a subscription service that invests billions of dollars into scripted and unscripted entertainment. YouTube also offers music streaming.
How Netflix Predicted the Future of TV?
Netflix has become an amusement lighthouse for many of us. Following the newest lockdown events in the coronavirus outbreak, Netflix became more popular than ever. It also got almost twice as many users as before.
Meanwhile, the streaming service added a fresh and unlikely string to its loop and turned the crystal ball of viewers as they looked for advice for their future. Netflix has been growing profitable, with the company having many more profitable quarters than in the past since the DVD demand has changed. It has established its whole streaming business with DVD-based profits. So, the corporation did not give up investing totally in its DVD rental unit. 
In the future, Netflix will capture all television viewers' focus. Netflix knows what its consumers want to see. Netflix has a good sense of what social media is doing. Their primary approach is to entertain people with films and television series and their funny social media material. The brand listens to what the audience says and collates materials that connect best with them.
Netflix remains the highest option for streaming TV and movies. The most excellent method to watch TV is to stream episodes and movies through the internet, and Netflix is the most pleasing way to stream entertainment.
Now Netflix is in Vast Majority of Countries
Netflix is the world's largest Internet TV network, with over 80 million users. It has 125 million hours of TV episodes and movies each day in 190 countries. Netflix movies are ad-free. That's why people prefer Netflix all over the world. 
Members may watch as much on almost any internet-connected screen anytime and wherever as they like. Members may play, pause, and restart viewing without any advertisements or obligations.
At the same time, Netflix debuted its service globally and brought its internet TV network to more than 130 new nations worldwide. The firm announced it, and the service took place live. While primarily available in English in most of the additional countries, Netflix also offers other languages and subtitles.
Netflix added the 17 languages already supported in Arabic, Korean, Formal, and classical Chinese. It is available on nearly every platform, including personal computers, tablets, smartphones, smart TVs, and gaming consoles, with the highest possible bandwidth streaming quality.
Netflix did not try to enter all markets at once. Instead, it carefully selected its initial adjacent markets regarding geography and psychic distance, or perceived differences between markets. 
Many items, including Netflix original programs and films, are high definition with Dolby Digital Plus 5.1 surround sound. Highly personalized recommendations let consumers indulge in their enthusiasm for entertainment.
Top 10 Shows in Netflix
Netflix is a website that offers different shows and movies. Netflix has a lot of best movies, so it is challenging to select the top 10 shows. The top 10 titles in Netflix are now an eclectic blend of originals, shows of reality, comedies, and documentaries. You must have heard of popular series such as Clickbait and Lucifer. 
Therefore, they won't surprise you with their top 10 rankings. However, the Netflix top 10 also includes trend titles before the hype arrives. The renowned top 10 films from Netflix are:
On the verge 
Manifest
Cocomelon 
The Circle 
Money heist 
Turning Point: 9/11 and the War on Terror
Clickbait
Shark dog
All American 
Octonauts: Above and Beyond
Frequently Asked Question and Answers (FAQs)
Was Netflix the First Online Streaming Service?
In 2007, Netflix offered customers the option of streaming sure of its films and TV episodes. The streaming platform was limitless for most subscription plans.
Is Hulu Is better than Netflix?
Netflix is particularly excellent for families because it offers up to four devices streams compared to the two of Hulu. Hulu may be excellent for families if you decide to combine Hulu, ESPN+, and Disney+.
Who is the biggest Netflix competitor?
Disney Plus is a smash and, for a good reason, Netflix's closest competition. The streaming network was found only 16 months ago and has already accumulated over 100 million members.
What is the no. 1 streaming service?
Netflix is currently the leading streaming service. 
What does Netflix streaming include?
Netflix provides an extensive on-demand collection of original material. It includes documentaries, comedy specials, genre TV shows, movies, etc.
The Bottom Line
Netflix is not the first streaming platform. It is now available in 130 nations worldwide. It is now available in different languages in different regions. Today, Netflix is facing strong competition from its rivals. However, Netflix has become one of the best streaming platforms. In the future, Netflix will take the place of TV and cable.
Did we answer your questions about streaming platforms? Do you want to know more? We have tried to provide you all the accurate information regarding Netflix and its competitors. If you have any more queries, let us know. We will do our best to resolve your issue. Thank you for your time and reading.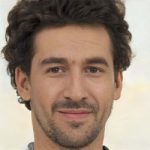 Sam has been a Smart Things expert for years and the author of DIY SmartThings. Recently he's really more into Nest smart devices and has a lot of experience with all sorts of projects from converting a regular Home to completely a smart home with the background degree in Electronics.