No. Customers can sign up for the right Xfinity package that also includes a Netflix subscription. This way, you can enjoy Netflix with Xfinity for free for just one month. However, this is still not free, and you will have to pay for it after the trial period.
Subscribers of Xfinity will be able to access a number of elite networks and subscription "video-on-demand services" and resources. With Xfinity, there's something for everybody in your house to watch while you're at home. So, you can get your favorite apps, videos, movies, and more in one place. However, once your free trial for Netflix expires, you will have to purchase the right subscription plan with Xfinity.
Netflix and Xfinity – How It Works?
Xfinity has started offering Netflix as a part of its TV bundle. This implies that you can easily enjoy the application right from your Xfinity device. Similarly, you will also be able to purchase subscriptions from your Xfinity device and pay for them using your Xfinity account. This will remove any hassles of having to go through a different billing process for your Netflix account.
Once you have purchased your subscription plan, you will start seeing the bill in your monthly bill for the device. This will allow you to manage all your payments from one place. Therefore, you will not miss a single payment, and you can continue to enjoy Netflix without any interruptions. 
Moreover, you can also enjoy other streaming applications, and platforms are right from your device. Managing all your favorite streaming applications from a singular platform will offer you convenience and ease of usage.
If you want, you can also enjoy a free trial period with your Xfinity device. This will let you make up your mind regarding the right Netflix subscription plan, and you can take the application for a test drive before you settle down and purchase a subscription plan for yourself.
The Only Best Way to Get Netflix Completely for Free
We all love Netflix movies, TV shows, documentaries, and more. However, some of us may not be able to pay for the subscription plans for Netflix. On the contrary, all of us want to enjoy Netflix without any interruptions. This is why you can look for different ways to enjoy Netflix for free. Let's explore the topmost methods for enjoying Netflix on any device for free.
The first method to enjoy free Netflix is to use the free trial method for as long as possible. We do understand that Netflix only allows you to enjoy the free trial period for one month. However, you can use multiple payment options and email accounts to register for different trial periods and get more than one month for free.
Another method is to get the Netflix account password from a friend or a family member. Since they are already paying for their Netflix account, you can ask them to share their account email and password with you so that you can also enjoy it for free.
Some internet providers and mobile carriers, such as T-Mobile, offer free Netflix subscriptions for a while. This is a good way to get more customers towards their carrier, and you can enjoy Netflix for many months without having to get a proper subscription plan.
interesting article – why are Netflix movies so bad
What Are the Other Subscription Services You Can Add to Xfinity?
Xfinity allows you to add as many streaming platforms and subscription plans to your account as possible. This means that you can get your daily content fix from a single place. Moreover, you can also pay your bills from a single place so that you do not have to worry about the ultimate hassle of paying hundreds of different bills manually.
In terms of online streaming platforms, you can enjoy HBO max, Netflix, Hulu, Disney Plus, Amazon Prime, and more from your Xfinity device. These devices will let you add different subscription plans, and you can enjoy them with the click of a single button.
When it comes to premium TV channels and other subscription options, you can enjoy ABC, Showtime, ESPN, CNBC Sports, Bravo, NFL network, and more from your Xfinity platforms. Therefore, you can get the best online streaming apps and premium TV channels in one place. You can also add other subscription plans to your devices, such as live tv options, "video-on-demand services," and premium sports channels.
Xfinity devices are compatible with all modern subscription services, and you can quickly add more apps to your devices on the go. This will remove any limitations, and you can enjoy movies, sports, and Live TV with a single click.
How to Watch Netflix on Different Devices Through Xfinity?
Enjoying Netflix with your Xfinity devices is as straightforward as they come. Therefore, you will not have to go through any complicated procedures to set up Netflix and other subscription services on your devices. Let's take a look at different devices and see how you can enjoy Netflix on the go.
Android Mobile/Tab: If you want to enjoy Netflix on your Android mobile or Tablet using Xfinity, the process is simple. You need to use the right email and password to log into your Netflix account and link it with your Xfinity account. You will find the option to link your Android Netflix application with your Xfinity account in the settings menu. From there, you can link your Netflix account by providing the right test email. Once it approves and authorizes your Xfinity email, you can start enjoying your Netflix as you did previously and explain it will handle all your billing options.
Computer/Laptop: The same is true for your computer or laptop, and you can quickly link your Xfinity account with your Netflix app in a few clicks. Head over to the setting options in your Netflix application and link it with your Xfinity account using the right email and password.
iPhone/Ipad: Lastly, you can also connect your Apple Netflix applications on your iPhone and iPad using the same process as mentioned above. Find the link account option in the settings menu and use the right email and password to link your Xfinity account to your Netflix.
Xfinity – Netflix Errors – How to Fix Them?
Xfinity offers a seamless method to enjoy Netflix movies, TV shows, and more without any issues. However, there will be times when you face issues accessing your favorite Netflix content with an Xfinity account. Here are some of the topmost accepted methods you can use to fix these errors and get back to content consumption as you please.
Firstly, you can reset your Netflix account. This means that you need to log out of your Netflix application, delete the cache, and log back into the account. It will refresh the application on that you enjoy Netflix without issues.
If you are using the latest Xfinity cable box, you can restart the box and refresh the application to continue content consumption.
Another method to get rid of errors is to double-check your internet connection and make sure there are no issues or lags in your internet speed.
You can also disconnect any VPN applications running in the background. This is because Netflix doesn't allow VPN applications on any device.
If you have exhausted all the methods mentioned above, you can contact the Xfinity support team for further assistance. You can share the Netflix error you see on your device, and they will be able to help you right away.
Frequently Asked Question and Answers (FAQs)
Is Netflix free with Xfinity?
You can only enjoy a free trial period with your Xfinity account. However, Netflix is not free after the free trial period.
Does Xfinity offer customer support?
Yes, Xfinity offers excellent customer support that can help you get rid of any Netflix errors you may be facing on your device.
What is the main benefit of using Xfinity?
Among the main benefits of using Xfinity is that you can pay all your bills regarding your subscription services from a single account.
Do Hulu and Amazon Prime work with Xfinity?
Yes. Indeed, all the modern subscription services and online streaming platforms work with Xfinity.
How can I enjoy Netflix for free?
You can either get multiple free trial periods or ask a friend to share their password with you.
is netflix free for three months?
Check out the answer in this link
The Bottom Line
Everyone loves Netflix. However, not everyone can easily purchase different subscription plans to enjoy Netflix. You will be happy to know that Xfinity offers a free trial period for new users and also offer a singular platform so that you can manage your payments from a single place. This will offer you convenience, and you can enjoy Netflix without any interruptions.
Did we answer all your Xfinity and Netflix questions? Do you understand how Netflix goes well with Xfinity? If you don't, our comment section is open for you. Do let us know your queries, and we will answer them as soon as possible.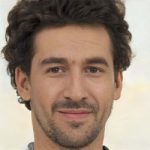 Sam has been a Smart Things expert for years and the author of DIY SmartThings. Recently he's really more into Nest smart devices and has a lot of experience with all sorts of projects from converting a regular Home to completely a smart home with the background degree in Electronics.