Twitch is the best platform to host different online events, there are huge number of live events running 24/7 on Twitch. Are you wondering whether you can stream Netflix on Twitch?
To answer your question you cannot stream Netflix films or series on Twitch, this will completely violate the terms and conditions of Netflix and Twitch. But, you can stream videos from YouTube and Facebook, even though if you try to stream Netflix, you will see a black screen, Not only Netflix, you can't stream any other streaming platforms like Hulu, Disney Plus, prime video, HBO max, peacock etc. We already tried, all you get is black screen 🙁
Use Netflix Teleparty Instead of Twitch
Netflix party is now called Netflix Teleparty. With Teleparty you can host Netflix movie with your friends, similar to the way you stream event in Twitch. Teleparty is a browser plugin for enjoying Netflix with friends online, such as movie parties with long-distance partners. It syncs video and adds group chat to your streaming platforms. The rebranding is due to upgrades that include compatibility with Hulu, HBO Max, HBO Now, and Disney Plus. 
We all needed a little assistance socializing throughout the coronavirus outbreak and the dangers of meeting in person. During the epidemic, watching TV and communicating with buddies digitally was a safer option. If you must quarantine or miss your friends who live hundreds of miles away, Teleparty offers a fantastic way to socialize with buddies.
Teleparty (previously Netflix Party) has been updated. Now, you can stream Hulu, HBO, Disney Plus, Netflix, and other streaming platforms with your mates. Teleparty is a free Chrome plugin that allows you to start, stop, and pause a movie or TV show simultaneously with a group of mates or family.
You can provide a shared link to friends, and they can click on it to join your party. They can open the link and see the video that you have picked out. When they click on the red Teleparty icon in their browser, a private chatroom will open for the chatting. Watching videos or movies with your friends is now virtually possible with Teleparty. 
Interesting article – Why are Netflix movies so bad
Netflix Teleparty With Video Call
Some people like to watch movies with their friends. They like to see their friend's expressions in different scenes and have some fun with them. If you want to enjoy the latest Netflix movies, shows, and more with friends online, Teleparty is the best way to enjoy movies with your friends and see each other while watching them. 
Teleparty is a browser extension you can install on your computer. It not only syncs video playback but also includes group chat. Users may use chrome extensions for video calls like flick call to watch Netflix Teleparty.
FlickCall is a popular streaming add-on that allows you to watch movies and TV shows with friends and family.
Watch movies and TV shows remotely with Flickcall, a confidentiality browser plugin. Using a webcam on a laptop or desktop, everyone may experience the same scene at the same time and enjoy reactions from others.
Everybody's video players will sync up as soon as a watch party begins using Flickcall's cutting-edge technology. In addition, participants may use video conferencing and group chat to make the online movie night more enjoyable.
If you are using Flickcall during video playback, the microphone will be automatically muted and enabled when the video is stopped. This facilitates seamless conversations. So, you can take a break and start talking with your friends. 
How Twitch Works and What Are the Things You Can Do?
Twitch is an online platform used for watching or streaming gaming videos live or pre-recorded. It is owned by Amazon.com (AMZN). 
Twitch also allows users to buy games via broadcast links, with broadcasters earning commissions and selling products via affiliate links. Twitch frequently supports e-tournaments where participants battle it out in front of millions of viewers.
It hosts new gaming events and pioneered Netflix screen shares. It will only work for YouTube and Facebook and not for streaming.
Based on the channel, you may utilize Twitch to watch your favorite gaming players, games or use it just for enjoyment. You may comment on a Twitch stream and interact with other users. You can give ideas, ask questions, and receive real-time replies. 
Twitch also records streams, so you can watch gaming or shows previously broadcasted. Twitch also broadcasts gaming news, events, demos, and e-sports competitions with live commentary.
Anytime someone views your live channel, they'll be listed as a viewer. Once people quit watching, that number will go down. The "Viewer Count" is shown in red underneath the media player on Twitch. The "Viewer List" is the list of individuals linked to your chat.
How to Install Twitch on Different Devices?
If you want to install Twitch on your smartphone, the process is simple. You can head over to Google Play Store or Apple Store and search for the application. It is available for all smartphones, and you can instantly download it. 
Moreover, you need to use the right credentials to log into the application, and you are good to go. From there, you can "live stream" your mobile games or start another streaming session without issues. You can also watch your favorite streamers, and the apps will offer maximum flexibility. 
If you want Twitch for your Windows OS, you can find the installer on the official website of Twitch. You can find an installer for different OS systems. You can choose the right one for your system and run it as administrator.
You should know that you will need a webcam to stream from your laptop or desktop. However, you can still see other players and streamers without the need for a webcam and other gear. Similarly, you can download the Twitch application for any OS.
Lastly, you can access the application from any web browser. This is the most basic way that doesn't require any installations. However, professional streamers prefer to download the application for stability and better performance.
Frequently Asked Question and Answers
What is a Netflix Teleparty extension?
If you want to enjoy Netflix movies and shows with friends who live far away, Teleparty is a browser plugin for creating Netflix parties. In addition to syncing your favorite streaming services' video playback, it also includes group chat.
Is Netflix party and Teleparty the same?
Netflix Party is now known as Teleparty. This is how you watch Netflix (and more) with friends through the internet. You cannot always go to the movies or watch TV at a friend's house.  So, you can use Teleparty. It is the same thing as Netflix Party.
How does Netflix Teleparty work?
Teleparty's default setting allows anyone to control the video playback. A delay in one person's stream affects everyone others since the video is synchronized.
Can we use Teleparty with the same Netflix account?
A shared account may be used to join a party, but it must have a standard or premium subscription package that enables multiple users to access the streaming service simultaneously. All participants must additionally install the Chrome Teleparty plugin. 
How is Teleparty different from the Netflix party?
Teleparty is a new method to watch movies and shows with friends online (previously Netflix Party). Teleparty syncs video playback and lets you enjoy Netflix, Disney, Hulu, and HBO with the group chat option.
Conclusion 
With the help of Twitch View Party or YouTube clips used under acceptable use, you will be capable of keeping your channel on the up-and-up and prevent copyright holders from shutting you down.
Netflix is also a platform for watching movies or series. Everyone was at home during the lockdown and missing their friends. Netflix combined with Teleparty and introduced a brand-new way to watch and enjoy movies and shows. It supports live video chatting support and comments on live streaming. 
Did you get everything you needed? We hope this article resolved all your queries related to Twitch and Netflix. If you want to read more, let us know in the comments below. As always, we appreciate your time.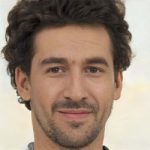 Sam has been a Smart Things expert for years and the author of DIY SmartThings. Recently he's really more into Nest smart devices and has a lot of experience with all sorts of projects from converting a regular Home to completely a smart home with the background degree in Electronics.