Roku is the company that introduced Television streaming and one of the best in the market and it offers a huge list of free things to their customers. Lets find out if Netflix is free with Roku or not.
Netflix is pre-installed on all Roku devices. However, its not free, you need a subscription for watching movies or TV shows. Netflix has two plans: a basic plan and a premium plan. The basic plan charges $8.99 and allows you to stream Netflix on one screen at a time. Conversely, the premium plan costs $17.99 per month. A premium plan is a fantastic option because it allows several screens at the same time. 
These Are Free With Roku
Roku has a lot of free channels that are great. However, it may take a while to go through the entire collection. Furthermore, "the top free movies and TV" genre only displays the top free channels. So, you will have to use the native search function to find your desired channels. We have created a list of top free Roku channels for your consideration. The Top Ruko's free Channels are:
The Ruko channel
Pluto TV
Xumo
Youtube 
Twitch 
The Weather Network
Tubi
Vevo 
TED
Cooking Guide TV
NewsON
Popcornflix
Irrespective of your device, you may quickly fulfill your content consumption requirements. As with Hulu, Disney Plus charges a monthly subscription price. However, there are hundreds of channels, so it isn't easy to select the best channels. 
Ruko offers dozens of free channels that offer movies, TV shows, weather updates, documentaries, and live events. Roku has even made it easier to access free movies and TV shows by adding a "featured" section to the home screen. 
Can You Buy a Netflix Subscription Through Roku?
Firstly, you will have to create a Roku account. You can easily do this on any device by clicking the "create new account" button on the main screen. Once you have the account ready, you can follow the following to get started with Netflix on your Roku.
You can visit the home screen and select the Netflix application from there. If the application is missing, you will have to download it manually. Usually, all Roku devices come with Netflix pre-installed on them. If you don't have Netflix, you can visit the Roku Channel Store, search for Netflix, and download it. You can press "Add Channel" next to the Netflix application, and the store will set it up on your device.
Now, if you already have a pre-existing membership plan, you can click on the sign-in button in the app. Otherwise, you will have to purchase a fitting subscription plan for yourself. So, you can do this by signing up and choosing a payment method for Netflix. Once you have a payment method added to your account, you can go back to the home screen, sign in, and enjoy Netflix.
Conversely, you can use the Netflix button on your Roku remote to quickly switch to Netflix. You can keep your account signed in for easy switching. This way, you can press the button, and it will automatically take you to Netflix within milliseconds.
Does Roku Offer Netflix a Free Trial With Roku?
Roku tried to entice new customers with lucrative deals, offers, and more. Netflix trial is one of those amazing offers. Yes, you can enjoy a free Netflix trial with every Roku device you buy. Netflix comes pre-installed on all the latest Roku devices, and you can take this amazing streaming platform for a test drive right away. However, this is not all. Roku offers much more in terms of free trials and offers. Let's explore these Roku deals and offers right now.
Roku offers up to $65 worth of free content on Hulu and Pandora. If this doesn't entice you, there's more. Roku also offers a 7-day exclusive deal for premium content on all channels. This includes HBO, STARZ, and more high-quality channels at your fingertips.
Do your kids love Disney?  Do you love Disney? Who doesn't love it? Well, with Roku, you can enjoy a 7-day free trial for Disney+. Enjoy the Marvel universe, explore the intergalactic Star Wars series, or get in sync with nature with National Geographic documentaries. 
WWE Entertainment is quite famous among audiences, and if you consider yourself a WWE fan, Roku deals are ideal for you. Get up to speed with the latest matches, championships, and watch your favorite wrestles in high-definition with a 7-day free trial.
If there is a streaming service, Roku will offer a free trial for it. So, you can not only enjoy Netflix with Roku but also get free limited access to major streaming platforms on the go.
Do You Know Netflix Will Stop Working on Older Roku Devices?
Netflix is a hub of entertainment for those who use old Samsung or Vizio smart TV or a Roku streaming box to access the streaming videos. The Roku devices affected are from the first-generation players, with some being released in 2009. 
These devices can still access thousands of other Roku channels, so they won't be entirely worthless if Netflix removes them from its list. However, Netflix continues to be a significant driver of Roku devices sales. 
It is a massive issue that you have a device that appears to be in good operating order but suddenly stops because its software cannot be updated. 
Ruko is aware of its reliance on Netflix, and it is aggressively developing additional features and revenues models to decrease the importance that Netflix plays in its fate. 
The Roku channel is the central location for discovering and watching videos from different media, including HBO and Showtime. 
Is Netflix Not Working on Roku? Follow These Steps to Fix It
Most of the time, different problems appear out of nowhere within a few minutes. Let's imagine that you have been dealing with various issues for many hours. Anything could be wrong with your device or Netflix. 
However, we cannot identify the issue on your end. So, we will offer guidance on how to fix the Netflix app not working On Roku.
Check Netflix Servers:
If Netflix is not working, the server may be temporarily down. You cannot fix the server issues. Monitoring their status saves you time instead of trying useless alternatives.
Check and reset your internet connection:
As we all know, Netflix is an online platform. So, it requires high-speed internet for streaming. If your Netflix app for Ruko is not working, verify your internet speed. Netflix app requires a 1.5 Mbps rate for optimal working. 
Turn off VPN:
Turn off your VPN on your Roku before using Netflix. Due to licensing issues, Netflix may pose legal issues for viewers who watch content not allowed in their region. To fix the Netflix app on Roku, turn off the VPN. 
Report the problem to Netflix:
If none of the above-mentioned techniques work, contact Netflix customer care about the issue you are experiencing with Netflix on Roku. Please make sure you tell them you are using a Roku device. Also, please provide them with your account information to fix your issue as soon as possible.
Read more about Netflix free trial here
Frequently Asked Question and Answers 
What is Roku TV?
Roku TV is a smart TV featuring a build-in TV display and an intuitive interface. It can stream material from the internet, offer live TV through an antenna, and connect to other devices, including a high-definition cable set-top box or a blue ray player. 
Do Roku streaming devices download or record moves or TV shows?
The Roku player does not allow to record movies and TV shows. Internal flash storage is available on all Ruko players. However, it is used to store system files and channel applications rather than media. 
Can I watch movies and series without Ads?
Yes. Usually, free channels on Ruko streaming devices contain ads. However, some free channels do not have ads. Most subscriptions or paid channels like Netflix, Cinema now, and Google play are ad-free. 
The Bottom Line
Roku requires membership for premium streaming like Netflix, Hulu, Disney plus, etc. The good news is that Roku has its free channel, "Roku channel," that gives free quality material. 
Roku allows you to combine all your streaming platforms in one device, but it may be expensive for some users. Hopefully, our detailed guide will help you find Ruko free channels and guidance on fixing if Netflix is not working on Roku. 
Are you satisfied with the given information? Do you have any recommendations for us?
Tell us in the comment section below. As always, we sincerely appreciate your time for reading.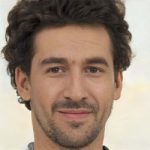 Sam has been a Smart Things expert for years and the author of DIY SmartThings. Recently he's really more into Nest smart devices and has a lot of experience with all sorts of projects from converting a regular Home to completely a smart home with the background degree in Electronics.