Netflix parties are a fun way to socialize with friends when you won't be able to spend time with them in person. Whether it be due to the present circumstances that has made it necessary to stay indoors to prioritize or whether you are in separate countries and cannot meet your friends as often, having a watch party internationally is an amazing way to spend time with friends and loved ones.
To answer your question, Yes, Netflix party is available internationally in over 190 countries. Whichever country has availability of Netflix, also has Netflix Party services available. Currently, Netflix party is known as Teleparty. You can host a Netflix party on a variety of devices as long as you have an internet connection, no matter where you are geographically located. But you can't have a video call with Netflix Party.
We mentioned below some extensions and websites that can help you to include video call as well.
How to Set Up a Netflix Party Internationally
To set up a Netflix party, everyone who wants to join must own a Netflix account. Then you can follow these steps to set up a Netflix party –
Firstly, follow these steps to install the Netflix Party extension (Now known as Teleparty) on your browser:
1. Open either Microsoft Edge or Chrome
2. Search for netflixparty.com in the browser
3. Click on the option 'Install Teleparty' to go to the web store page in the browser
4. You'll find a link that says "Add to Chrome" for Google Chrome and "Add to Edge" for Microsoft Edge
5. Click on the link "Add extension"
Once you have installed Teleparty, follow these steps to set up the party with your friends using Netflix Party:
1. Open Netflix on your browser
2. Sign in to Netflix if you aren't already signed in
3. Start watching the movie or TV show that you want to watch with your friends
4. Click on the Netflix Party button on the top right corner of the browser
5. Adjust the settings of the party according to whether you want others to control the playback or if you want to do it alone
6. Click on "Start the party"
7. Click on the link "Copy URL"
8. Send the link to the other watch party members
Countries That Support Netflix Party Internationally
Currently, Teleparty is available in every country that has Netflix streaming services. Note that you will have to double check with all the members of the party if the show which all of you want to watch is available for streaming at everybody's respective geographical location.
Netflix is available for streaming in around 190 countries, and is currently not yet available in China, Crimea, Syria or North Korea. The content you can stream on a Netflix party depends on the location, as Netflix has a different content library for every location.
If you want to have a Netflix party with video, Teleparty doesn't support a video option. However, there are other third-party websites or browser extensions that support video, so you can have a video hangout Netflix Party with your friends.
Netflix Party on Different Devices
iPad: Teleparty is currently not available on iPad. The previous version of Netflix party was also not available on iPad or iPhone. Even if you download the Chrome app for iPad or iPhone, the android app for the Chrome browser doesn't support the Teleparty extension.
Mobile: According to a statement released by Netflix, Android devices will not be having this functionality for now, as the Android platform doesn't currently support this browser extension. However, you can use apps like "Rave – Videos with Friends" to host a watch party.
Browser: For either Chrome or Microsoft Edge browser, you need to visit the web store and download the browser extension, after which you can visit Netflix.com, watch the show or movie of your choice and click on the icon in the top right corner to create a party.
Smart tv: For watching Netflix Party on a smart TV, press the home button on your remote, and find the Netflix app in the Apps menu. Download the Netflix app on your smart TV, and then login to Netflix to create a watch party.
Roku: Roku has a free "Watch with Friends" app for Netflix, with which you can create a Netflix party.
Mac: Similar to the way you use Chrome browser extension to watch Netflix party on a PC, you can use the same steps to download the browser extension for Netflix Party for Mac and start a watch party.
Xbox: Netflix party mode was earlier available on Xbox 360, but it was removed from Xbox One and it is unclear whether it will be brought back in the near future.
PS4: Currently Netflix party isn't supported on PS4, but people can log in at the time they want to watch it together and press play at the same time to watch together.
Netflix Party with Video
Browser extensions to watch with video internationally:
FlickCall is a chrome browser extension for watch parties that support Netflix, YouTube, Hotstar, PrimeVideo and Zee5 for hosting a watch party. People can watch movies & TV shows together while running a video chat.
Websites:
Kosmi is a very good website to have a watch party with video support. You can host virtual chat rooms where you can watch videos together by screen sharing them, or just hang out to socialize over video, voice or text, and play games.
TwoSeven is yet another website that has audio and video support for hosting a watch party together. Similar to Kosmi, it can support text, video and voice, and has a slightly more stable website interface than Kosmi.
Best Netflix Party alternatives
If you don't want to stick to Netflix party and want to play around with other options, you can have your pick from the list below, these are some of the best websites to watch internationally:
Metastream: This is a free and open-source browser extension that allows you to start a session and watch internet videos together with your friends.
Kosmi: Apart from the video, voice and text support, this free website has applications like NES Party, SNES Party, Poker, Virtual Cardtables, OpenArena, Cowatch Video and Synced YouTube, which make the video watching experience with friends very unique.
Hyperbeam: Hyperbeam is a shared browsing service, with which a group of people can watch videos on one browser together.
TwoSeven: This website offers video, audio and text interaction for people watching the same thing from wherever they are all over the globe. It currently supports video streaming from services like Netflix, Amazon Prime, Vimeo, Crunchyroll, YouTube, etc.
Kast: This social sharing platform allows users to stream and screenshare content from their devices for groups up to 20 people. Additionally, 100 more people can be viewers for the party.
Binge Together: Using this service you can create watch parties and stream content from Amazon Prime Video, Netflix, Vimeo and YouTube.
Interesting Article: How Much Do Netflix Actors Make
Frequently Asked Questions and Answers
How to join a Netflix Teleparty session Internationally?
Click on the link shared by the person hosting the watch party and click on the red "TP" button located on the top right area on your chrome or Microsoft edge browser. This will connect you to the chat room of the party.
How many people can join a Teleparty session?
Up to 1000 people can join one Teleparty session without any issues.
Which countries support Teleparty?
Every country that has Netflix will support the Teleparty extension.
Is Teleparty paid?
Currently, Teleparty is not paid. It is supported through the donations of all the viewers who will choose to contribute for its cause.
Does everyone need a Netflix account to join a Teleparty?
Yes, everyone who is going to join a Teleparty session needs to have their own Netflix account.
Is voice or video chat available?
No, voice or video is currently not supported for the Teleparty browser extension.
Does the chat history get stored after I leave the Teleparty?
No, the chat history is not stored. The chat history is removed from the servers once the Teleparty session gets over.
How safe is my Teleparty session?
The Teleparty sessions are end-to-end encrypted. Therefore, the sessions are very secure. Teleparty also doesn't store your Netflix account details and password ever.
Why are Netflix movies so bad?
Click here for answer
Takeaway
Netflix party is the best way to bond with your friends and loved ones internationally over a group movie-watching or TV show bingeing session. While we may not be able to be physically present with the viewers of the party, they can join in to the watch party from anywhere internationally. 
This makes Teleparty an excellent way to bridge the geographical distance through a virtual medium. This browser extension is not just available on many devices, it also has its alternatives, so you are never left with a lack of variety for the number of new ways you can try out to watch videos together with friends.
Were we able to resolve your issue? Do you still have any questions to ask us in the comments below? Could you resolve the issue in a different way? Feel free to mention it in the comments below so that it will be helpful to our fellow readers.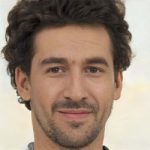 Sam has been a Smart Things expert for years and the author of DIY SmartThings. Recently he's really more into Nest smart devices and has a lot of experience with all sorts of projects from converting a regular Home to completely a smart home with the background degree in Electronics.