Is It Worth the Money?
Price: $25.99
Yes, it's worth the price. The quality of sound produced by the built-in acoustic drivers and passive radiators, the water-resistant quality, long battery life, and a Bluetooth range of up to 100 ft is definitely worth the price, maybe even more than it.
User Experience From Amazon.com says: After carrying out lots of research before purchase, I first got impressed with the number of 5-star buyer ratings. An excellent price, well-packaged product, pairs easily and quickly. It arrived partially charged, and instructions state that I can use it while charging. 
Another User Experience From Amazon.com says: Though heavy, the small size and pretty look and feel have left me impressed and left me wondering how they could sell for such a low price. I like it that whenever it's connected using the audio cable, it won't shut off and will only do so after 15 minutes of non-playing in Bluetooth mode. I like that I hear the pairing sound only once after the first pairing, unlike other brands that make loud sounds upon any successful pairing.
Is This A Smart Speaker? 
No, it's not a smart speaker. They've got no built-in smart virtual assistant to provide smart speaker features. You can't stream audio from the cloud, getting news reports, weather reports, set timers, control other smart home devices, and more. 
However, we should note that they can seamlessly pair over a wireless Bluetooth connection to Amazon's Echo devices. The connection over wireless Bluetooth Provides hands-free voice control by Alexa's smart assistant feature.
How many ways can you connect to the Speaker? 
The Speaker supports connectivity in two ways. The first is a Bluetooth connectivity mode offering about 100 unobstructed feet away from your paired device. And second, a 3.5 mm AUX-In port for connections involving an AUX cable. 

Battery Life
The Angle 3 3rd generation speakers have a built-in Lithium-ion battery capacity of 2200 mAH. Therefore, they offer about 14 hours of playtime at approximately 2/3 of the maximum volume upon a single full charge. This estimated battery life may vary depending on the listening volume, Bluetooth connection, devices, and music genre and source. So with their built-in battery storage capacity, it increases its portability. Making them suitable for outdoor parties at the beach, poolside, camping, adventure, use in gardens, biking, and other recreational activities.

Water Proof
Yes, they are splash proof, rainproof, and an impressive shower speaker. They boast a level 5 IPX rating against water ingress, so they can withstand sprays and splashes of water from any direction without getting damaged. But they should not be partially or fully submerged underwater since they don't possess fully watertight materials to withstand such. Their water-resistant feature adds to their durability, making them useful in the kitchen, at the beach, and so on.
Build Quality
This Speaker is light with a weight just over 9 ounces and a compact perforated metal grille design to aid sound dispersion. Having a dimension of 5.25″ long, 2.6″ high and 2.8″ wide, it possesses two precision neodymium drivers. This precision acoustic drivers deliver loud, clean, clear highs and mids, yielding a stereo sound that's free of distortion. Built-in passive radiators enhance the bass to form a perfect blend of sound output, producing about 10 Watts of peak output power.
For audio clarity, the triangular design provides a separation between the Drivers and bass radiator, yielding crisp highs, strong mids, and deep lows. The 5.25″ long design permits it to sit comfortably within your backpack, purse, suitcase, or travel bag. The triangular design with no hard corners makes it capable of playing while standing up on its sides. It can also play lying down and sit comfortably in the cup holder of your car, boat, and truck. Built with materials that have water-resistant qualities ensures it is ultra-durable to withstand splashes and sprays of water from any direction without getting damaged. Provided on its side are charge LED light, Bluetooth LED light, buttons meant for Bluetooth connectivity, power button, and volume up, down, and play/pause buttons.
Alternatives for Oontz Angle 3
Considered below are five alternatives for the Oontz Angle 3 speaker. Here they are:
1. Anker SoundCore 2
Price: $39.99
SoundCore 2 Features: A compact speaker having 165 mm H x 54mm W x 45 mm D dimensions. The Anker SoundCore 2 got dual 6 W drivers that deliver clear sounds with deep bass. Incorporating Bluetooth 4.2 technology that offers about 66 ft range coverage, it provides wireless audio content streaming. IPX5 certified water-resistant device also contains nearly 24 hours of battery life upon a single charge. AUX input port available.
Pros:
Built with IPX5 rated water-resistant materials, it can withstand droplets and splashes of water. You are not to submerge it underwater.
Built-in mics enable hand-free calls and access to your phone's Siri or Google assistant.
User Experience From Reddit.com says: This is the best sound device I've ever heard. I hear fresh bass and instruments I've never noticed on a song I love. 
Cons:
It auto power off after a while of non-audio play when on Bluetooth connectivity. Some persons dislike this.
User Experience From Amazon.com says: I find the Speaker's auto volume control aggressive because it boosts quiet parts of a song loud and softening loud parts.

2. Wonderboom
Price: $65.95
Wonderboom Features: A portable 360-degree sound speaker delivering crisp, clear, and big bass sound. They are fully waterproof with a level 7 IPX rating and IP6 rated against solid ingress. With a height of 102 mm and a width of 93.5 mm, they have an approximated battery life of up to 10 hours of audio play.

Pros:
An Ultra-durable speaker being drop-proof, dustproof, and fully waterproof. It requires just a rinse if it gets dirty.
 The hanging loop above it and floatability increase portability.

A User Experience From Amazon.com says: This Speaker leaves me very impressed with its size to sound ratio. The sound is exceptional for its size.

Cons:
It doesn't have an AUX input port.

User Experience From Amazon.com says: Right from when I unboxed it, I've been experiencing connectivity issues. 

JBL Go 2
Price: $39.95
JBL Go 2 Features: It's a portable Bluetooth speaker that wirelessly streams music from your phone or tablet. The compact design has dimensions of 2.8″ height x 3.38″ wide x 1.24″ depth (7.12 cm x 8.6 cm x 3.16 cm) and weighs 0.41 Ibs (0.18 KGS). IPX7 certified water-resistant device. They offer about 5 hours of music playtime. 

Pros:
Built-in noise-canceling speakerphone enhances crystal clear phone calls.
AUX input port provides connectivity support for non-Bluetooth devices requiring a 3.5 mm AUX cable connection.
Built-in rechargeable battery and being waterproof tight increases its portability.

User Experience From Amazon.com says: Although it's no subwoofer, I love the nice thumping bass. It's my close companion I take to just about everywhere, it feels good. Also, the feel is excellent and looks sleek and modern. 

Cons:
Five hours of estimated battery life is disappointing for this price.

User Experience From Amazon.com says: My issue with this Speaker is how ridiculously short the power cord is, maybe 1 ft long. 

Tribit XSound
Price: $32.99
Tribit XSound Features: A sleek designed speaker having dual 6 W drivers and a bass radiator to produce a quality sound with deep bass. The Tribit XSound is a wireless Bluetooth 4.2 technology speaker that enables seamless pairing to devices and quality streaming. Fully waterproof with an IPX rating of level 7. Hands-free calls are made with a built-in microphone and offer an estimated battery life of up to 24 hours of music play.

Pros:
The long battery life of 24 hours playtime keeps the mind at rest.
Ultra-lightweight and design make it fit comfortably in a backpack, purse, straps, and more. 
A fully waterproof feature means we can use it at the beach, poolside, under the rain, and so on.

A User Experience From Reddit.com says: For about a year now, the sound quality is the best at its price range. A loudspeaker at maximum volume and fully waterproof. 
Cons:
Durability issues. Lots of complaints about it becoming faulty after a period of use. 

User Experience From Tribitaudio.com says: Less than a month after purchase, the bass has significantly dropped. Connectivity issues too. I've had an unpleasant experience with this unit.
Bose Sound Link Mini 2
Price: $179.95
Sound Link Mini 2 Features: Weighing just 1.5 pounds. The Bose Sound Link Mini 2 speaker got a sleek, compact design with a single-piece aluminum casing. Being a wireless Bluetooth device with about 30 ft range, the quality streaming of audio delivers an enormous sound and deep bass. Provided is a multi-function button to access the built-in microphone that accesses your phones Siri or Google assistants to enjoy smart virtual assistant features. The Bose Sound Link Mini 2 has an estimated battery life of up to 12 hours of playtime.
Pros:
Reconnects quickly with the terminal 8 connected Bluetooth devices because it keeps a record of them.
A 3.5 mm AUX input port is built-in to provide connectivity for non-Bluetooth devices using a 3.5 mm cable.
Make calls, check weather, traffic, news, and more through your device smart assistant.

User Experience From Reddit.com says: The Sound Link Mini 2 sounds excellent and punchy. After listening to it at my friend's place, I ordered mine immediately because they impressed me.
Cons:
It is expensive compared to other speakers within this range of features.
User Experience From Amazon.com says: For the past few months, I have been experiencing connectivity issues. After telling me it's connected, I won't hear any sound.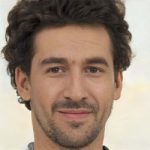 Sam has been a Smart Things expert for years and the author of DIY SmartThings. Recently he's really more into Nest smart devices and has a lot of experience with all sorts of projects from converting a regular Home to completely a smart home with the background degree in Electronics.