Is It Worth the Money?
Price: $244.99
A User Experience from Amazon.com Says: This speaker is suitable for anyone in search of a loud sound unit. I intended to buy a speaker that could get louder than my phone and tablet, and this speaker does that astonishingly with bass. Though a little bit heavy, I think they built it that way to withstand its usage. At maximum volume, the sound blew me away. It is impressively loud. Upon my first use, I had to randomly tap any button in an attempt to reduce the volume.
Another impressive feature is the "Live" settings. I unintentionally turned it on, and the crisp, clear sound left me dumbfounded. It provided a surround sound speaker kind of effect. I love the sound output. It even comes with a bass button that provides the extra bass effect. The bass produced is balanced. It doesn't produce a punchy bass where it is not supposed to. This unit ranks among the very best when compared to all the speakers I've listened for several years now.
Another User Experience from Amazon.com Says: This is the best portable Bluetooth speaker I've ever owned. It's got an optimum amount of Bass and Treble. The sound is loud, too, producing no distortion. The equalizer settings in the app enable me to customize the sound to my taste.
Wattage:
Sony SRS XB43 Wattage (Watts): It require 160 watts and sound range is 130 Decibels which is triple the normal hearing value, and you can use this speaker for big parties in your home and you can clearly hear the sound from the other rooms. There is no need to buy extended speakers.
Is This A Smart Speaker?
No, it is not a smart speaker, Only because it has no built-in virtual assistant feature capable of performing smart assistant features. The SRS XB43 has no built-in Amazon Alexa assistant, Google Assistant, or Siri assistant. So it is unable to stream music over a wireless connection from Spotify, Pandora, Amazon music or any other music streaming service provider.
They're also incapable of performing other smart speaker features like checking weather, news, send messages, and more. The absence of all of these features executed by a smart speaker eliminates it from being grouped among smart speakers.
How many ways can you connect to the speaker?
You can connect to the XB43 in about four ways. Through Bluetooth, stereo mini 3.5 port, NFC, and USB port.
Features
Stereo mini 3.5mm jack
Yes
Bluetooth
Yes
Battery
Yes. Estimated play for up to 24 hours
SpeakerPhone/Mike
Yes
Waterproof/Water-Resistant
Yes. IPX7 rated
NFC Technology
Yes
USB
Yes. 4 pin USB Type-A and USB Type-C.
Battery Life?
It has an in-built rechargeable Lithium-ion battery having 4900 mAH capacity. The estimated charging time is approximately up to 5 hours. With this battery capacity, the expected battery life for music play is up to 24 hours. It even guarantees up to 14 hours of playtime when lighting plays along with music, and Extra Bass feature also activated. It means long hours of music play is guaranteed, putting the mind at ease. Also, the battery capacity enables the charging of your mobile devices through a USB connection.
Water Proof?
This sound unit has a level 7 ratings against water ingress. It means that the speaker's build-up materials are fully watertight materials that have imbibed it with water-resistant features. Having a level 7 ratings means they can withstand submersion under water having up to 3 ft for up to 30 minutes without getting damaged.
Their build-up materials also ensure they are salt water-resistant. So this means whether the speaker is adequately protected even when exposed to salty water or freshwater.
Build Quality
The Sony SRS XB43 wireless Bluetooth speaker has an approximate width of 12.8″ (325mm), a height of 4.8″ (123mm), and a diameter of up to 4.6″ (117mm). It weighs approximately 6.15 Ib (2,950 g). 
The build quality of its components ensures it is both resistant to solid and water ingress. It boasts an IP67 rating. It means they're absolutely protected against dusty environment, saltwater, freshwater and are washable too.
This unit possesses a 2-way speaker system that combines a woofer meant for low to mid-range frequencies with a dedicated tweeter for higher range frequencies. The result is a sound output that's exceptionally clear.
It has a unique X-Balance Speaker Unit feature that gives it its almost rectangular diaphragm. It increases the sound pressure for more punchy bass. It reduces the driver excursion, yielding minimal distortion, and exceptional vocal clarity.
The carefully angled speakers accompanied by DSP technology enable it to disperse music to more extensive areas. The "Live Sound" button brings the party to life, providing a three-dimensional music play experience. Also among its impressive build are a tweeter light, a speaker light, and
There's no fun without party lights. The SRS-XB43 has a tweeter light, a multicolor light, and a speaker light that play in sync with sound output.
Alternatives for Sony SRS XB43 Bluetooth Speaker.
Contained below are three alternatives to the SRS XB43 Bluetooth speaker. Here they are:
1. JBL Flip 5
Price: $119.95
JBL Flip 5 Features: This portable Bluetooth speaker has an approximate width of 7.1″ (18.1cm), the height of 2.7″ (6.9cm), and a diameter of up to 2.9″ (7.4cm). It boasts a weight of approximately 1.19Ibs (0.54kgs). This compact speaker produces a booming sound output with a peak output power of 20W RMS.
Its IPX rating against water ingress is estimated to be up to level 7 protection. It has a battery capacity of 4,800 mAH with an estimated 2.5 hours of charging time.
Pros:
With IPX7 protection, it can withstand submersion underwater of about 3ft depth. It increases the portability of use at pool and beach parties.
The battery capacity promises about 12 hours long of continuous music play.
A multi-room music play feature is enhanced when Jbl PartyBoost-compatible speakers pair for stereo play.
A User Experience from Reddit.com says: After listening carefully to flip 5, I can say they provide more volume and bass compared to others I've used in the past. They've got more powerful drivers. I love it.
Cons:
There is no Aux audio port.
No built-in microphone
User Experience from Amazon.com Says: I am highly disappointed because I thought it had a better sound quality. The speaker itself produces mono sound and am not happy with that. The worse of all is that it only pairs with Jbl speakers having PartyBoost technology.
2. MEGABOOM 3
Price: $199.99
Megaboom 3 Features: This portable 360-degree sound speaker weighs approximately 925 g, a height of 8.86″ (225 mm) and a diameter of 3.38″ (87 mm). It produces loud and immersive sound accompanied by thunderous bass output from its woofer. Built having a one-touch button feature that allows you to play, pause, and skip tracks right from the speaker's top.
The light shifting two-tone fabric enhances its beauty. It is an IP67 rated device and also built with materials that make it float too. Its battery capacity is estimated to offer upon to 20 hours of music play.
Pros:
The ultra-durable build makes it drop-proof, dustproof, waterproof and even floats on water too.
You can pair it with over 150 compatible speakers for louder music play.
The portability improves with its charging dock feature and long battery life.
User Experience from Red dit.com says: This is my go-to speaker for everything because it is very durable and water-resistant. I make use of it at the beach, bonfires, for snowboarding, hiking, and in the dorm room. I'm impressed with the battery life.
Cons:
There is no Aux audio port.
User Experience from Amazon.com says: Despite making use of the official UE charger, I've noticed they're inconsistent with charging. Even when the charging indicator light is on, sometimes mine won't charge. I've had to factory reset multiple times for it to work. I'm disappointed.
3. Anker SoundCore Speaker
Price: $29.99
Anker SoundCore Bluetooth Speaker Features: This Bluetooth speaker has got a sleek design that features curved edges and controls that accentuate the unibody design. It weighs 0.78 lb with dimensions of 6.5″ x 2.1″ x 1.9″. The sound quality improves with its built-in dual full-range drivers, Digital Signal Processor, and its patented bass port yielding deep lows and astonishing highs.
With its Anker's power management technology, it promises an estimated battery life of up to 24 hours of music play. The Bluetooth range offers a stable and robust connection of up to 66 ft away.
Pros:
Hands-free calls are enabled using its built-in mic.
Automatically reconnects to the last paired device and can be connected via Aux audio port for non-Bluetooth connection.
It is also drop-proof, and this enhances its portability.
User Experience from Reddit.com says: I love this speaker because it seamlessly pairs with my phone and even the Echo Dot and can be used outdoors.
Cons:
The charging port seems to become faulty quickly.
User Experience from Amazon.com says: My issue with this unit is that it is a complete pain to charge. There seems to be a particular contact spot where the speaker and cord connect before it accepts to charge. It can take a long time before you get that spot, and then it agrees to charge for long. Else in few seconds, it stops charging.
Read our recommended products page, we have listed the best speakers after testing 100s of speakers.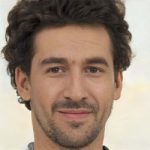 Sam has been a Smart Things expert for years and the author of DIY SmartThings. Recently he's really more into Nest smart devices and has a lot of experience with all sorts of projects from converting a regular Home to completely a smart home with the background degree in Electronics.