No, paramount plus does not offer Fox Sports. But not to worry, it offers access to 60 channels which includes Discovery, Paramount Network, MTV, History, Travel Channel, Nickelodeon, and more. 
The subscribers may watch the UEFA Champions League live on Paramount Plus. Adding to the list, you can watch a wide variety of sporting events on the network, which includes NFL, CBS Sports, PGA Tour, and The Masters.
What includes in the paramount plus sports channels?
Paramount plus is one of the popular sports streaming channel providers. It includes live and on-demand streaming of worldwide sporting events. Thus, paramount plus helps those viewers who cannot watch sports channels with their current tv cable provider.
Paramount plus comes with a paid service that can be done monthly or yearly. Paramount Plus streams popular leagues like College Football, MLB, NBA, NHL, NFL, PGA Tour Golf and many more. 
Details about the sports channels that paramount plus offers.
About College Football on Paramount Plus
College football is a big thing. You can watch your favourite team's games without interruptions thanks to Paramount Plus, which offers all of the games without advertisements (only on the Premium plan). You can also watch back episodes to discover what you might have missed. 
About Europa League on Paramount Plus.
The Europa League is the second flight of club football in Europe. This year, on Thursday and Sunday nights, Paramount Plus broadcasts the Europa League live coverage. There are many possibilities to watch your favourite teams compete for supremacy in this famous league since more than 60 games are contested each week. Join us on Paramount Plus every Thursday at 10 p.m. ET or every Sunday at 8 p.m. ET.
About PGA Tour on Paramount Plus.
The PGA Tour is a thrilling schedule of international professional golf competitions. Paramount Plus offers live video streams and highlights so you can keep yourself updated with your favourite athletes wherever they may be competing. It has never been simpler to watch the PGA Tour than it is now! Any computer, tablet, or mobile device can watch live or recorded videos.
About CBS Sports on Paramount Plus.
The most recent sports news, results, and highlights are available on CBS Sports. Your source for CBS Sports in Canada is Paramount Plus. You can easily watch your favourite teams live and on-demand with a Paramount Plus membership on Roku TV's well-liked streaming platform. Sign up immediately by downloading the app from the Roku website or the settings menu on your device.
You can easily sign up for the paramount plus premium subscription with the sling TV blue plan if you want to watch March Madness on a budget. Through Paramount Plus, fans can enjoy viewing March Madness games on CBS. Other streaming services can charge $10 per month. Only new users are eligible for this deal. When registering for a Paramount Plus account, choose the Premium plan. Premium subscribers can stream all live March Madness games on CBS.
About Champions League Paramount Plus.
The Champions League is streamed live on Paramount Plus, which should excite any soccer fan. The entire competition is streamed in HD quality. You can watch every game on your computer, tablet, or phone. This guarantees that you won't miss any action wherever you are.
You can watch NFL games online with a Paramount Plus membership. You can watch all the NFL games you want live on Paramount Plus, including Monday night football, Sunday Night Football, and more. The best aspect is that anyone with high-speed internet can use it for free.
How To Add Paramount Plus In Your Streaming Services?
With your very own Paramount Plus subscription, you may remotely stream Paramount content whenever you want, anywhere. From tablets and standard browsers to iOS and Android smartphones, Paramount Plus is accessible on various streaming devices. With a premium membership, Paramount Plus is very much portable.
Where can you access Paramount plus?
Latin America, Canada, and the US saw the introduction of Paramount+ first. Argentina, Colombia, Honduras, Mexico, Costa Rica, Dominican Republic, Ecuador, El Salvador, Bolivia, Chile, Peru, Uruguay, Guatemala, Nicaragua, Panama, Paraguay, and Venezuela are among the countries in Latin America where Paramount plus is accessible. 
Along with these countries, Paramount plus is accessible in Hungary, Russia, South Korea, Italy, Germany, Australia, the Caribbean, France, the UK, Ireland, Austria, and Switzerland, as well as in the Middle East and South Korea. In 2023, India will receive Paramount plus.
It is accessible with a standalone app and Sky platforms in the UK (Sky still carries ViacomCBS pay-TV channels like Comedy Central). Subscribers to Sky Cinema receive Paramount+ at no additional cost.
Can you watch paramount plus for free?
No, you cannot watch Paramount Plus for free as you could with CBS All Access. To access the service, you must sign up for a monthly membership starting at $5.99. The two options with Paramount Plus are Limited Commercials for $5.99 per month or No Commercials for $9.99 per month. Nevertheless, there are still certain places where you can use your cable subscription to watch CBS for free.
It's crucial to remember that your Paramount Plus subscription is independent of your Directv cable service and subscription. All Paramount Plus customers will also have access to exclusive Paramount Plus material that isn't shown anywhere else, not even on the main Paramount network channels, in addition to thousands of Paramount movies and television shows.
What is Fox Sports?
The Fox Corporation's Fox Sports division is also called Fox Sports Media Group or abbreviated as FOX Sports. It is responsible for producing sports streaming on the Fox broadcast network, Fox Sports 1, Fox Sports 2, and the Fox Sports Radio network.
More live games and studio shows are accessible through the FOX Sports app, providing the best sports coverage with in-depth analysis, highlights, odds, and scores. Watch FS1, FOX Deportes, FS2,  FOX Soccer Plus and Big Ten Network using the app.
Conclusion
Thus, the above section discusses what you can watch apart from Fox sports. Even though Fox Sports is a popular channel, we suggest paramount plus because it offers a very wide range of channels, around 60. As per our viewers, we don't appreciate leaving paramount plus for just Fox Sports. Hopefully, we have answered all your questions. We'd appreciate it if you could comment on your response below for our improved research.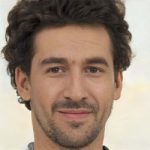 Sam has been a Smart Things expert for years and the author of DIY SmartThings. Recently he's really more into Nest smart devices and has a lot of experience with all sorts of projects from converting a regular Home to completely a smart home with the background degree in Electronics.