Peacock is not free with DirecTV. It doesn't offer peacock service. If you have a smart tv, you can download the peacock app on your tv or tv stick and watch all the free shows that are offered by Peacock. if your tv is not a smart tv, you can download the peacock app in your mobile or you can watch in your laptop through browser by visiting peacocktv.com
You may not be able to watch some shows and episodes with the peacock free version. Our recommendation is try with the free version of peacock if you are missing some shows or episodes then subscribe to the paid version of peacock. 
Currently peacock supports only Cox and Xfinity Cable Boxes. All others should install peacock app directly in your television.
Peacock TV Pricing
Peacock Free: You can download the peacock app and start watching for free, you may not able to see live sports, Sunday night football, premier league and WWE with the free version.
Premium Limited Ads: With this option, you can watch all the content that peacock offers, but you will see ads in the middle of the shows.
Premium Plus(Ad-free): With this option you can watch all the content ad free and also have the option to download the select titles offline and watch it later.
How to Get Peacock for Free?
Currently Peacock is running free offer with some cable providers and with some televisions and TV Sticks.
Before buying the subscription speak with your cable provider and check if you are eligible for free peacock subscription.
Chromecast with Google TV: Currently(1/5/2022) Peacock is giving free Peacock TV Premium with ads for 6 months.
Cox: cox is providing free peacock premium, checkout here
Spectrum: Spectrum is also giving free peacock premium to their cable and internet subscribers, checkout here.
Xfinity: Xfinity is also giving free peacock premium to the subscribers, check out in this link
Frequently Asked Questions
What Channel Is Peacock on Directv?
There is no peacock channel on directv, you need to install the peacock app in your smart tv can watch all the free episodes offered by peacock, even if you don't own smart tv you can download peacock app on your mobile and watch all the shows and movies. you can also watch the peacock shows in your computer or laptop, all you need to do is go to https://www.peacocktv.com/ 
What Are the Televisions Peacock TV Supports?
Currently it supports, fire tv stick, Android tv, Google TV with Chromecast, Apple TV 4th generation and above, Hisense Vidaa, LG Smart TV, Roku, Samsung Smart TV, Vizio TV, Xbox.
What Is Directv?
Directv is known as the leading internet television satellite provider. Here millions of people watch various shows over the internet and watch on the big screen such as TV. DirecTV gives comprehensive coverage to all, no matter where you live at the moment and where you travel. 
Is Directv Free?
Directv is not free, you can check all the Directv plans here.
Conclusion
Peacock is gaining popularity due to its huge offerings for popular shows, movies, live sports and news. And it is also giving free subscription with some service providers. You many not get the Peacock from direct tv, but you can get from the other options we mentioned above.
is this article helpful, is there any new offers that came across for peacock, mention in the comments and help other people.
Also read: is peacock free with fire stick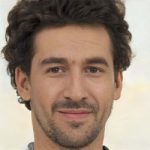 Sam has been a Smart Things expert for years and the author of DIY SmartThings. Recently he's really more into Nest smart devices and has a lot of experience with all sorts of projects from converting a regular Home to completely a smart home with the background degree in Electronics.