The world of online digital streaming attracts thousands of people who engross themselves in TV shows and movies every day. There are various channels and applications available that you get on amazon prime with a fire stick.
Talking about fire sticks, it is good news that now peacock is available on amazon prime with fire sticks, but not for free. Some content is available for free, but the rest is on payment. So let us see what amazon prime, fire stick, peacock are and how you can use them to watch your favorite shows. 
As you can see in the above image on my fire tv, Its free for some extent but you have to pay for premium content. Start with free version, if you are unable to see any episode or show, then you can consider buying premium version.
Free – You might not have access to some content/episodes or shows.
Premium with Ads: It costs only $4.99 month and you will have access to all the shows and episodes, but you will get the ads in the middle of the show. I have been using Premium with Ads, I don't see too much ads, you may get three ads for half an hour show, which is acceptable for me.
Premium: It costs $9.99/Month and you will have access to all the content that peacock provides and you wont get any ads in the middle of the show.
Other Ways to get Peacock Subscription for Free
Check with your Cable Provider or Internet Provider:
Some of the major providers like Xfinity, Spectrum, Cox etc are giving free peacock subscription with some of the plans, ask your cable provider and see you will get peacock subscription for free.
TV Sticks and Televisions:
You might also get Peacock free for certain period with your TV Sticks or some of the major TV Brands like Samsung, LG, Sony, Fire TV Stick. For example, I have Google TV with Chromecast and I got free Peacock Premium with ads for 6 months. I saw the ad when I turned on the TV
What Is Amazon Prime?
Amazon is famous worldwide, but many are not aware of amazon prime. It is a paid subscription where amazon prime members receive various perks. The subscription costs $12.99 per month and $ 119 annually. Furthermore, all members receive goods in one or two-day shipping.
There are almost two hundred million paid members of amazon prime and increasing daily. So if you want to be a member, then now is the correct time to do so.
What Is A Fire stick?
Fire stick is a device that joins your TV's streaming technology with the internet. You need to plug in the fire stick with your TV's HDMI port and can access all your favorite channels streaming movies and tv shows.
With a paid subscription, you can access music, games, and photos with the same device. This fire stick is portable, and you can carry it anywhere you go.  
Read More – You can switch inputs with your voice using fire stick
Cost Of Fire stick
The fire stick looks like a standard-size remote control and costs $39.99. It comes with an Alexa voice remote and is a remarkable bargain for all. 
You will have access to all online channels, reducing the finance over the cable subscription and other tv channels.
Peacock On Fire Stick
The internet facility has taken over our lives like a storm. Likewise, when people switch to watching shows and movies, the internet is usually the first option. The launch of peacock has given everyone a better alternative to do streaming and look for their favorite shows. 
Peacock on fire stick has some free channels and content, but you have to buy other premium plans to access unlimited online content. You need to install the peacock application when connecting it to the TV. Just log in with your account and set up the settings on the sidebar on the screen.
To Sum Up
The fire stick is the latest device technology has given us. Now you can enjoy unlimited shows round the clock with the peacock channel and application. You will see full NBC content if you buy premium plans rather than the free and basic plan. 
Amazon Prime offers free shipping, shopping, streaming, and reading with various other benefits for the members. So be sure to become a valid member first on amazon prime and then buy an amazon fire stick with a peacock for unlimited fun for the whole family.
So don't wait long; log on to amazon and avail of the deals online, especially for peacocks with fire sticks.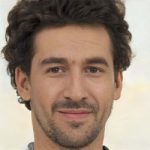 Sam has been a Smart Things expert for years and the author of DIY SmartThings. Recently he's really more into Nest smart devices and has a lot of experience with all sorts of projects from converting a regular Home to completely a smart home with the background degree in Electronics.