Streaming for your favorite shows was once considered implausible. Little did we know that the far-fetched idea is the new talk of the town. You can now binge-watch all your favorite shows and movies in your comfort zone no matter where you are at the moment. 
To answer your question peacock is free with Roku, This is what it shows in my Roku TV stick. it has lot of strings attached. You might not be able to see some shows and episodes. My recommendation is try with free version, if you are not able to see some content then go with premium.
I got free Peacock subscription with Google TV with Chromecast free for 6 months(It has featured ads)(Last Checked on Jan 3rd, 2022). Check with your Cable provider and see if you get peacock premium for free. You should also check with premium subscriptions like Amazon Prime, Google TV and Hulu etc. Sometimes Peacock Premium might be running free offers.
| Peacock Free | Peacock Premium | Peacock Premium Plus |
| --- | --- | --- |
| It includes thousands of watch hours of tv shows, movies, sports but leaves out a good chunk of content since it's FREE. | It comes with a seven-day trial and has all NBC universal content. However, it has featured ads on all content. It costs $4.99 per month. | It also has everything like premium apart from the ads, though occasionally they may pop up on your screen. It costs $9.99 per month. |
It is utterly up to you to choose the best possible peacock plan. If you watch streaming vividly, you can also arrange the channels on your tv to have the peacock on the top. Furthermore, the Roku device also sets priorities and shows the most-watched media at the earliest.
You can also save the shows and see where you left them. Moreover, live streaming makes it better. So go ahead and choose the peacock package you want and upgrade as desired.
Also Read – is Netflix Free on Roku?
What Is Roku?
Roku is an international brand based on digital media streaming services. You can connect the Roku device to your standard tv for uninterrupted streaming. Moreover, the smart tv comes with preinstalled Roku software, so you don't have to buy any other devices.
What Is A Peacock?
Here, the word peacock refers to an application you can install for digital streaming. This application is common to watch news, shows, and movies, and the stream is available at all hours. 
How To Connect A Peacock To Roku?
Follow the simple steps given below to connect the peacock to Roku.
Turn on the Roku on your TV or device.
Select search or streaming channels on your left panel bar,
Look for the peacock and when it appears, select it.
Then choose a channel to install it.
When the installation takes place, go to the home screen and find peacock tv in the list of applications. 
Log in with your account information for the first time. Later, the software will not ask for the login information again.
Conclusion
Various streaming platforms allows people to ditch the cable subscription and enter the vast digital library with streaming applications and devices. Similarly, we come towards the Roku and the peacock tv. The terms may seem weird at first but rest assured that these two connected to bring the digital world to your doorstep. 
Have you got your free Peacock subscription? how are you planning to subscribe to peacock. let us know in the comments and help your fellow reader with useful tips.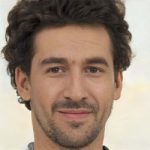 Sam has been a Smart Things expert for years and the author of DIY SmartThings. Recently he's really more into Nest smart devices and has a lot of experience with all sorts of projects from converting a regular Home to completely a smart home with the background degree in Electronics.