Google Home Mini is a great device and what's even great is using different types of great accessories with Google Home Mini.
It is fun, exciting, and almost having your personal assistant at your command.
If you are here looking for some great devices to go with your Google Home Mini, but do not know what to choose from, then do not worry.
We have got that sorted out for you, with these amazing devices that we will be discussing further in the article, which will help you choose the best device to go as an accessory with your Google Home Mini.
Some of the devices that we will discuss are mentioned below: 
Smart Light Bulbs
Smart plugs
Smart doorbells
Smart locks
Smart speakers
Smart thermostats
If you do not have a smart TV and are thinking of buying one but can not really afford it, then do not worry, you do not have to go looking out there making difficult choices and cutting down on your budget to buy a Smart TV.
All you have to really do is, buy this great device by Google called the Chromecast which will help you turn your Non-Smart TV into a Smart TV if it has an HDMI port with it.
You just have to plug it in your Smart TV and it enables you to stream great services like Netflix, Prime Video, Roku TV, and stream shows like The Crown, Marvel shows on Disney+, etc.
Nest Cam is a security camera that can be used not only outside but also inside of your house.
This will help you surveil your property from the outside, and if you decide to install it inside, that is some great preparedness, because it will help you monitor your pets or keep an eye on your teen kids if you leave them alone at home or work.
You can also use it as a nanny-cam to help monitor your babysitter who you leave alone with your child.
What is great about this device is that it has got great clear as day night-vision which can help you monitor your sleep cycles too, if you wish to do that. The device is available for $172 at Walmart.
Available at $229 at Amazon Nest Learning Thermostat is a smart interactive learning thermostat that helps you save energy and turns out to be a great device to be added to your Google Home device collections.
If you loathe to continuously get up to change the temperature of your thermostat, or when you are entering your home and it is chilly and cold; or when you are leaving out and somehow forget to turn off your thermostat, then this is the best device that you can get for yourself.
As stated, it is a smart thermostat, so it learns from your habits and habitats and how you function in your day to day life.
It learns to function, adjust and adapt to the best of your needs — it learns to program itself to turn off the air conditioner after you leave your house, or it will turn the heat up when you return to your house after a long day out or even help you regulate your room temperature according to your needs.
Read also – Can You Use Nest Thermostat in Your Apartment
If you are still using a deadbolt, what century are you living in?
The best thing you can do to ensure the safety of your house is throw out that deadbolt get this new technology that will help you safeguard your home much better than any other deadbolt ever could.
It is a keyless smart lock that you can control directly and use according to your necessities. You can assign a unique passcode for every individual that you want to share that access to your home with.
This will also help your loved one to get to come and go to your home easily without continuously disturbing you and you can also specifically keep a check as to who had come to your house.
It can also turn out to be a romantic gesture to help assign a specific code for your partner to show that you love, endear and care for them.
Owning this Smart LED Light bulb is like owning your own light show — which you can turn on and off at your whims and fancies.
It is one of the coolest purchases to go with your Google Home Mini and add it to the collection of your Google Home devices.
You can literally perform quite a great light show with this device by just issuing your commands, and what is great is that you would not have to get up from where you are sitting or laying down relaxing.
Because, oh to get out of the covers after you are cozy and all bundled up, just to switch off a light, is something we all dread around the world.
If you hate coming to your home in the dark, then you can give a simple command at your doorstep and this light bulb will turn on.
What is best is you can also play with the color spectrum of this device as per your choice and have multiple color settings at the cost of just one LED Light Bulb.
Buying the Nest Hub 2nd Gen will be a wonderful purchase to go with your Google Home Mini. It will be like a mini Headquarters for all your Google Home Devices and act as the center of your daily life.
You can not only watch YouTube videos on this device but also stream Netflix or any other streaming app that you would like to use on it.
It is like a mini TV for your Google Home Mini and will e a great addition to your collection for just $59.99 from Walmart.
It also comes in distinct colors and you can choose your favorite.
Apart from this, you can also watch recipe shows and the device can follow hands-free instructions quite easily which helps you give commands to your Google Home Mini from anywhere and any corner of your home.
This is a fun looking and interactive gadget that will work great with your Google Home Mini. It is an uber-smart speaker and with a good surround system.
It works great with voice commands such as "Hey Google" or just giving straight commands like, "Lower the Music", etc.
The best thing about this speaker is even if you are far away from it, you do not have to shout at the top of your lungs to get it to hear you as it is interactive and can listen to your commands from any end of your house.
You can buy this awesome device for $25 at Walmart.
Related Article – is a Google Nest Mini Worth it?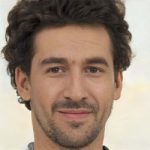 Sam has been a Smart Things expert for years and the author of DIY SmartThings. Recently he's really more into Nest smart devices and has a lot of experience with all sorts of projects from converting a regular Home to completely a smart home with the background degree in Electronics.