Peacock is not on YouTube TV. When it comes to the peacock base plan, it is entirely free, but you may not be able to see some episodes and shows. If you want to see all the shows and episodes it would cost you five dollars with ad support. If you don't want to see the ads then you need to upgrade to Peacock Premium Plus. You do not need YouTube TV or any other streaming platform for peacock as you only need a monthly subscription.
Is Peacock Free With YouTube TV?
In the upcoming year, the peacock will be adding a new feature that will allow users to stream universal hit movies within four months of its initial release. During the stages of allowing streams on peacock and YouTube TV platforms, many companies, including the Google spokesperson, told the media that NBC had previously recommended and asked YouTube TV to allow peacock to be included in the same bundle. 
Still, the catch would be to allow all the subscribers to pay twice the amount. Although subscribers had to pay a fixed amount, they would also have to download and save through the peacock app. Overall, subscribing to YouTube TV and peacock would allow users to stream the services provided by these two platforms.
Peacock TV vs. YouTube TV
When it comes to the subscription of peacock tv, there are three primary bundles from which users can subscribe and entertain themselves. The platform has been a major hit on its own as it allows its users to stream movies, shows, live sports, and news sports. 
Although the base version is free to stream, there will be ads and commercial breaks. On the other hand, the YouTube TV streaming platform also has a higher subscription rate than that of peacock tv. 
It offers over 85 channels, including sports, entertainment, shows, and much more. With YouTube TV, you also can add sports or other extra entertainment channels such as FOX, STARZ, and much more.
How to Get Peacock for Free
If you are interested in using the famous peacock platform and want it for free, you could speak with your cable provider and ask them if there are any free limited offers available for you. 
If you own any popular TV sticks like fire stick, Google TV with Chromecast, Roku, Apple TV. there might be some offers running, check in the respective websites. I got a free peacock for 6 months with Google TV with Chromecast. Even the same applies if you have popular televisions like Samsung, LG, TCL etc. 
Peacock has a free version for you, but it includes several advertisements throughout the viewing time. 
If you do not wish to be interrupted with ads, you could go for the premium peacock, which has a fixed fee of $5 monthly and around $9 a month for the peacock premium plus. In the peacock premium plus, you would have over 200,000 hours of tv shows, live channels, and blockbuster movies. You will also be able to download any shows and movies you like, a feature not available for peacock-free users.
Final Thoughts!
So now you know the difference between YouTube TV and peacock tv. Although these two streaming platforms allow users to experience maximum entertainment with their variety of shows, channels, and movies, they both are unique in their way, both with their fixed rates and service. 
Was this article of any help to you? Do you still have further questions regarding the peacock tv and YouTube TV? If you still have further questions regarding this, you could ask us under the comments section below.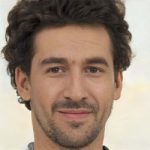 Sam has been a Smart Things expert for years and the author of DIY SmartThings. Recently he's really more into Nest smart devices and has a lot of experience with all sorts of projects from converting a regular Home to completely a smart home with the background degree in Electronics.