Yes, Peacock has commercials. These commercials' length also depends on what form of Peacock premium you have. A free peacock user can expect the commercials on the peacock platform for around four to 6 times per hour.
| Peacock Free | Peacock Premium  for $4.99 (With Commercials) | Peacock Premium for $9.99(Very few Commercials) |
| --- | --- | --- |
| You will see commercials almost on every show. | You will see commercials on every show but less when compared with Peacock Free Version | You will still see commercials, but these commercials are very few. |
| You might not be able to see some episodes, live sports as this is free entirely. | You can access all the content peacock offers | You can access all the content peacock offers. |
| To see live sports and new shows, you need to subscribe to premium. | You can watch all live sports and news with commercials | you can watch all live sports and news but with less commercials |
Frequency of Commercials on Different Streaming Providers
Peacock
NBC's up and coming streaming platform allows all users to watch shows, live channels, tv shows, and other forms of entertainment for free. However, these free streaming platforms come with a catch, which is the commercial break. 
The platform allows five minutes or so per hour of advertisements. Although the frequency of ads depends on the device and show you are watching, you can expect to see roughly seven to eight commercials.
Hulu
With Hulu ad-supported plan which costs 6.99/month. Most users who use Hulu ad-supported complain of too many ads and switch to the  full version. Personally I used both Hulu and Peacock ad versions. I feel peacock has less ads compared with Hulu and most of peacock ads are related to new shows or movies that they are streaming in Peacock.
HBO Max
In HBO Max with an ad supported plan for $10, you will watch almost four minutes of ads per hour.
Discovery Plus
The ads in the discovery plus are few when compared with Hulu and are similar to peacock.
Does Peacock Premium Has Commercials During Movies
Yes, it has advertisements and various commercial breaks between shows and movies. However, in the premium plus version of a peacock, you can expect to see very less length of advertisements and some times you will not see at all.
You will see ads during movies on both free version and premium with ad-supported version.
How to Upgrade to Peacock Premium to Avoid Commercials
How to Upgrade in Android
Install the peacock app in android.
Login with your credentials.
Once you login, select your profile on the top right corner.
Select the account with gear icon on top right corner.
You will see the plans and payment option.
Select the premium option you want to upgrade and click on upgrade.
How to Upgrade in iPhone
Install Peacock app in your iphone or ipad
You can simply upgrade by clicking on the account in the top right corner for iPhone users. 
From there, you will have the option to upgrade to premium. 
You will be given three plans on your iPhone, and you can tap the premium option. 
 Once you do that, you can fill in the information, read the guidelines, and finally pay through online transactions.
How to Upgrade Through the Browser
To update the peacock account to a premium one on the browser.
you can easily do so by typing in the website " peacocktv.com" 
After you have logged in, 
On top right select account 
You will see the option for plans and payment.
scroll down to the "update" option and upgrade to premium.
Conclusion
So now you know the features that the peacock streaming platform provides to all users and other apps such as Hulu, discovery, etc. Although all these platforms allow you to stream shows and movies you like, they are different from each other in terms of their commercial frequency of commercials and subscription rates. 
Are all your questions answered? Do you still have doubts and questions regarding peacock? Ask us below in the comments.
Related Article: Is peacock Available on Spectrum?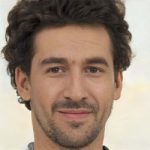 Sam has been a Smart Things expert for years and the author of DIY SmartThings. Recently he's really more into Nest smart devices and has a lot of experience with all sorts of projects from converting a regular Home to completely a smart home with the background degree in Electronics.