To answer your question, yes, peacock has live TV. You can watch numerous live channels including live sports, news, crime and Mystery and local channels. The biggest advantage of peacock subscription is its coverage of live channels apart from regular movies and shows. We are also seeing some new channels popping up like Rotten Tomatoes, Great Moments, Peacock Picks Comedy Movies. Some channels might not make sense for you and will be boring.
| | |
| --- | --- |
| Live News | NBC News Now, The Choice from MSNBC, Sky News and Today All Day |
| Live Sports | NBC Sports, Premier League TV, WWE Network, GolfPass |
| Live Crime and Mystery Channels | Dateline 24/7, True Crime, Snapped, Classic TV Crime |
| Live Other Channels | Witching Hour, Out of This World, Great Moments, Rotten Tomatoes there is a huge list of channels |
List of Live Sports you can watch on Peacock
The peacock streaming platform allows users to experience the world of entertainment allowing users to sign up and watch countless shows, movies, live channels of sports, and news, all in the comforts of their homes. Many live sporting channels also allow users to watch previous events and games coverage. 
NBC Sports: 
NBC Sports will cover wide variety of supports that you can watch on your peacock subscription.
With the addition of NBC channels on peacock, NBC sports has worked to produce a new and thrilling postgame called Sunday night football hosted by Kathyrn Tappen. The NFL Live will be hosted the entire 2022, and well-reputed commentators on football night will also appear. 
The Sunday football night has been broadcasted as a network for the past ten years as audiences were thrilled by not only the commentators but also with interviewers, highlights, and an overall analysis of the games. 
WWF: 
The fans of WWE are thrilled to watch the matches and games that are being featured on NBC's peacock platform. With 4.99 dollars a month, users can stream WWE live channels all day long with advertisements. Although some shows are available for free if you want to watch live sports, you have to buy a subscription, the overall monthly fees are comparatively less than other streaming platforms. 
Premier League: 
The matches on the premier league live channel will be broadcast to every user of peacock tv. In addition to that, peacock tv will also include all sorts of studio shows, march replays, commentary, and interviews. 
Besides these, the NBC peacock tv platform also allows its users to safely stream other daily news sports programming such as Peacock's original brother from another, PFT Live, the Rich Eisen Show, and the Dan Patrick show. By signing up on peacocktv.com, all users could gain free and paid subscription streaming live shows. 
GolfPass:
With Golf Pass channel you can stream golf for free 24/7 and it covers all the live golf events simultaneously on Peacock and NBC live channel. So the viewers can watch all the golf events happening live. 
Figure Skating:
With a fixed rate for the premium peacock streaming platform, users can watch live skating events and get on-demand replay coverage of all the skating events covered in the seasons. Fans of sporting events can watch professional athletes go and perform in the biggest of stages worldwide in the comforts of their homes. With this channel, premium subscribers can also watch reviews, highlights, and much more.
Live Cycling:  
The peacock streaming platform has allowed users to watch cycling events such as the coverage of the 108th tour de France from Brest, France, and many other cycling competitions throughout the year. In the upcoming years, cycling fans will also be able to stream live coverage of cycling events in Paris and Spain.
List of Live News Channels you can Watch on Peacock
NBC News Now:
The NBC live channel provides users the experience to watch all the news and latest events throughout the United States. The news will cover all aspects of entertainment such as sports, politics, movies, TV shows, and much more. With a monthly subscription of less than $15, users can stream thousands of hours of entertainment content.
The Choice from MSNBC: 
By signing up for a personal account on peacock streaming services, users can easily watch The Choice from MSNBC, which cover political commentary.
You will not see all the shows that are offered by MSNBC, you can only watch the Choice from MSNBC in peacock
Today All Day:
This is also one of the live channels you can watch from Today All Day. It covers US domestic and international news, sports, business, and entertainment. 
Sky News:
If you follow the UK News, then you can watch the Sky News in the peacock tv. Its not only covers UK, it covers US and the world news. Sky News is a division of Comcast now.
Frequently Asked Question on Peacock Live Channels
Does peacock have live Olympics?
Peacock streaming platform has live Olympic channels where all users in the United States and international users could stream ongoing competitions that are being held in stadiums around the world. The 2022 Beijing Winter Olympics will also be broadcast on Peacock tv, allowing fans of the Olympics to come together and support their favorite athlete at the comforts of their home.
Does peacock live stream SNL?
Yes, peacock tv has a live stream of SNL. If you have signed up for a free account on the peacock streaming platform, you will not be able to watch SNL live or any previous recorded live shows from SNL. To watch live stream SNL, you need to sign up for a subscription for a premium peacock account for just $4.99. With a premium peacock subscription account, you can watch SNL live every weekend during October.
Does peacock have live NFL games?
Without a premium peacock account, you cannot view the NFL game. Although there are many shows and live channels that you can stream for more than thirteen thousand hours, the NFL games can only be viewed and used by those who pay a monthly subscription of $4.99. 
Does peacock have live NBC?
Peacock's streaming platform has a wide range of shows, movies, live news, and sports channels broadcast daily to its users. Some of the biggest live channels, such as NBC News Now, Today All Day, Sky News etc., can be streamed by users for free, supported by advertisements.  Besides that, users can also watch the postponed Summer Olympics in Tokyo and highlights, previews, etc.
Can you pause peacock live TV? 
Recently, the peacock management team has sent out emails highlighting concerns regarding the pause option for live channels. Users will not have the option to rewind or pause live channels, but this does not apply to WWE. If you are looking to pause, replay shows on peacock TV. You could only do so with movies, TV shows, and pre-recorded entertainment and not with live trending content.
Does peacock have MSNBC live?
No, the peacock doesn't have MSNBC live, currently there is only one show that you can watch is the Choice from MSNBC.
Does peacock live stream Yellowstone?
One of the most popular and well-streamed shows called Yellowstone is available to stream by users on the peacock platform. If you are a free user, you can only watch the first episode of Yellowstone for free. If you wish to stream other episodes of this show, you need to sign up for the peacock premium version as in premium. 
There are three seasons of Yellowstone that you can continuously stream. Although there are ads on both the free and premium versions while watching Yellowstone, the premium is a better option as the frequency of ads is less lengthy.
Take Away
So that is all the information regarding the peacock streaming live channel platform. Although there are many streaming services out there that you can use to view top demand shows, latest movies, as well as live news and sports channel, the Peacock TV is a great and affordable option of investment as you can watch your favorite form of entertainment with a low fixed rate. 
Do you still have questions on peacock live channels? ask us in the comments below, we will answer them.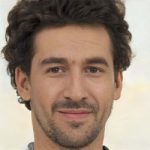 Sam has been a Smart Things expert for years and the author of DIY SmartThings. Recently he's really more into Nest smart devices and has a lot of experience with all sorts of projects from converting a regular Home to completely a smart home with the background degree in Electronics.