No, you cannot "screen share" Peacock on most screen share platforms. Modern streaming platforms take stringent cautions to protect their copyrighted content. Therefore, using a screen-sharing platform doesn't work with such platforms. You might be able to use alternatives, such as Netflix with Teleparty, to enjoy your favorite content with your friends. However, Peacock TV doesn't allow you to share a screen using any of the tools.
Alternative Streaming Platforms for Screen Share and Watch Party
Peacock TV offers a wide range of amazing shows, movies, and more for you. You can enjoy any genre, era, or style you want. However, Peacock TV doesn't allow you to share your screen with friends. Therefore, you have to look to the following alternatives.
Netflix Party: The world's first big streaming platform, Netflix, is still a popular choice in 2022, owing to its large library of continually updated material and ease of use across several platforms. You can enjoy this platform with friends using Netflix Party or Teleparty extension on your browser.
It supports Netflix, Disney Plus, Hulu, HBO, and more. So, you can sign into any of these platforms, create a live session, and enjoy with your friends and family.
Hulu Watch Party: Hulu Watch Party allows Hulu lovers to watch videos in perfect timing with their friends and relatives so that you may watch Hulu in sync with them. Hulu Watch Party is a simple tool that allows you to watch Hulu TV series, films, and videos with as many friends as you want in sync. Not only that, but you can also simultaneously chat while watching your favorite HD television programs.
Amazon Prime Video Watch Party: There's a new way to watch your favorite tv shows with the people you care about, no matter where you are. You can communicate with up to 100 people while watching movies and TV episodes online with Amazon Prime Video Watch Party. You can now employ Watch Party to watch purchased or rented material with family and friends. Each person will need to purchase or rent the film, just as if they were watching it independently.
Disney Plus Group Watch: With its collection of vintage and current movies and TV series, Disney Plus keeps winning customers worldwide. The service just added a feature that allows users to stream Disney Plus with pals from anywhere. Disney Plus Group Watch is the official name. Disney Plus Group Watch allows users to watch Disney Plus live with buddies and is compatible with various platforms. It can be the ideal alternative to Peacock TV.
Sling Watch Party: Users may use Sling Watch Party to enjoy live content with friends and family in multiple places through video and chat while watching their favorite shows together. This is a first in the history of live tv. While watching a show, you may audio or voice chat with other Sling Watch Party guests instantaneously. Slingers organizing a Watch Party can handle player controls such as play, pause, and stop for on-demand television.
Facebook Watch Together: Some things are better when they are together. Facebook just unveiled Watch Together, which allows you to view Facebook Watch videos with your friends and relatives in live time via Messenger video chats and chat groups. Even if you're not together, Watch Together will make you feel like you are.
Scener: Scener is the most convenient method to watch TV series and movies with friends. Scener is the only method to watch quality programming from the main providers in perfect sync with individuals all over the globe, whether you want to hang out quietly with pals or gather your following together for a large watch party.
The Best Screen Sharing Platforms
The quantity of work done remotely has increased dramatically in recent years. As a result, an increasing number of us rely only on software to communicate and collaborate with colleagues. Screen sharing software is an important aspect of this for many people. 
On the other hand, you may use these screen-sharing technologies to watch shows, movies, and other forms of entertainment with your friends and family. The best screen-sharing options for your needs are listed below. However, these are incompatible with Peacock TV, Netflix, HBO, and other streaming services.
Zoom: Zoom is a popular teleconferencing application for managing team meetings, webinars, and online socialization activities. Zoom maintains a video connection even over bumpy connections by altering quality based on bandwidth. This is particularly beneficial for screen sharing, which Zoom makes simple, regardless of the conditions or number of users. However, Zoom doesn't allow you to screen share Peacock TV.
Discord: Playing computer games, painting, or simply watching a hilarious YouTube video don't have to be lonesome activities. On Discord, broadcasting your screen allows you to show all of your pals what's happening in your window while also chatting with them. Among Discord's numerous features is the ability to share your screen. Discord "channels" may be created using an internet browser or downloading software on a desktop. However, you cannot screen share Peacock TV using Discord.
Google Meet: Google Meet, designed for corporate use and lives directly within your Gmail inbox, is a significant upgrade over its forerunner, Hangouts. It provides a valuable free option (infinite hour-long sessions with up to 100 participants) and is included in the Google Workspace package. Being a Google product, Meet integrates with the remainder of the Google suite, such as Calendar, Drive, and other Google services. It provides a smooth teleconference experience. Meet, on the other hand, does not work with Peacock TV.
Facetime: You may now share your screen with other users on a call thanks to a new screen sharing tool called "SharePlay." This is ideal for selecting a movie, looking through a photo gallery, or any other activity that benefits from a group conversation. Everyone on a FaceTime call may look at images, explore the internet, or assist each other out using screen sharing. However, Facetime screen sharing doesn't work with Peacock TV.
Laptop: You can use your laptop to watch movies, enjoy shows, and browse the internet. However, you can also share your screen with friends using modern teleconferencing tools. Nonetheless, these tools don't let you screen share Peacock TV.
Twitch: Twitch was initially intended for broadcasting video games, but people use Twitch for teleconferencing and much more. You can enjoy movies with friends and family and browse the internet together as a group. However, you cannot share Peacock TV using Twitch.
Discourse: The Discourse App is an Android and iOS application that enables users to keep track of the latest and unopened articles as well as alerts from numerous Discourse sites. You may also use the Discourse application to share your screen. This software, however, does not allow you to share Peacock TV.
Skype: Microsoft now allows Skype Windows and Mac desktop subscribers to enable party screen sharing without requiring a costly Skype premium membership. You may use Skype's screen sharing function to display whatever is on your monitor screen to everyone with whom you are on a video conference. You can share videos, PowerPoint presentations, and even a web browser in this way. This function, however, does not work with Peacock TV.
Mobile: You can quickly share your smartphone screen with friends or fans using online screen sharing tools, such as Twitch, etc. However, no application allows you to share Peacock TV.
Other Things That Work with Peacock
If you insist on watching Peacock TV with your friends and family using your account, here are a few things that might help. These will not work online, but you can still watch your favorite shows with them using a single account.
Casting: Using any modern casting device, such as Chromecast, you can share your live screen to a nearby TV or monitor, and the whole gang can enjoy the same show in real-time.
Airplay: This is weird Apple Airplay is not working with Peacock app from iphone or ipad to share your screen live on TV. you might have to wait some more time or else your computer monitor to airplay your peacock video
Frequently Asked Questions On Screen Sharing
Can you share the screen with Peacock TV?
No. You cannot share a screen using Peacock TV. You can only use Chromecast or Airplay features to share your screen on a nearby TV or screen.
Can I watch Netflix with friends online?
Yes, you can use Teleparty or Netflix party to create online sessions and enjoy shows and movies with friends in real-time.
Can you share the screen with modern teleconferencing tools to watch online movies?
No. These tools don't allow you to live stream or share copyrighted content from streaming platforms. So, you will have to use an authorized party tool for creating online sessions.
The Bottom Line
You cannot "screen share" Peacock TV with your friends. However, you can enjoy other streaming platforms with friends using live watch party extensions and tools. Similarly, you can use Airplay or Chromecast to enjoy Peacock TV with friends and family on a nearby TV or screen.
Do you understand how to enjoy content online with friends? Do you know how to share Peacock TV with friends using Airplay and Chromecast? Leave a comment below for more information.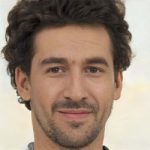 Sam has been a Smart Things expert for years and the author of DIY SmartThings. Recently he's really more into Nest smart devices and has a lot of experience with all sorts of projects from converting a regular Home to completely a smart home with the background degree in Electronics.