To answer your question, no peacock does not have any options for the student discount. However, you can watch the free version of a peacock which includes a huge list of videos and TV shows. The Premium peacock version comes with a price of $ 4.99, which allows you to stream all shows and movies and Live TV but will contain several small advertisements throughout, whereas Peacock premium plus, which is for $ 49.99 annually, does not have any ads and promotions. The peacock premium services allow its users to stream a wide variety of original series and give them exclusive content from NBC and WWE shows. 
What Does Peacock Free Version Offer
When it comes to the free streaming version of a peacock, users can watch NBC shows and the latest content from the WWE Network and select the original series. Besides this, Peacock free tv also includes up to 7,500 hours of programming supported by short to medium-length advertisements. 
In addition to that, users can also stream full-length films simply by visiting the peacock website. If you are someone who missed out on popular shows that are not available on other platforms, you can easily watch pre-recorded shows like "the office" and much more on the free version.
Also read – is Peacock Free with Amazon Prime
List of Subscriptions You Can Get on Student Discount
Being a student and wanting to keep up with shows and the latest movies can be a pricey thing to do. However, many streaming platforms allow you to watch all shows and blockbuster movies with a fixed student discount to not miss out on anything. 
These streaming platforms are not only affordable but also efficient as they do not have a long duration of advertisements, etc. By being a student studying at a university or college, you get to subscribe and enjoy all sorts of shows and popular movies.
Paramount+
If you are enrolled as a student at a university or college, you are eligible to sign up for the Paramount+ student discount, which includes a 25% discount on the monthly subscription. So instead of paying the fixed monthly subscription of 9.99 dollars, you get 25% off and get to stream more than 30,000+ episodes and movies. 
Amazon Prime Student Discount
Spotify Premium Student Discount
Music and streaming podcasts can be a daily habit for the majority of the people out there, but it can become quite annoying when advertisements interrupt your streaming sessions. Hence, Spotify's premium student discount allows all students to pay $4.99 after a free trial, enjoy music/ podcasts, and much more without ads. 
Furthermore, with Spotify's premium student discount, you are legible to listen to all new albums and podcasts from your favorite artists. You do not have to worry about any advertisements or interruption that comes when streaming with the free version of Spotify. Instead, you can download an endless amount of music, podcasts, albums, unique playlists, and more with a click of a touch. 
Hulu Student Discount
On Hulu, users can stream exclusive shows, movies and hit movies, Hulu originals, kids' shows, and much more with a reasonable monthly subscription. By being a student attending a university, you can subscribe to the Hulu student discount, which is $1.99 a month. 
With this monthly subscription, you can watch shows and all your favorite movies as often as you like. For instance, you can easily watch and stream shows such as grey's anatomy, Vikings, Law and order, Harlots, Nine perfect strangers, Letter Kenny, and much more with Hulu student discount offers.
Discovery Plus Student Discount
Discovery plus+ streaming platform includes an extensive list of popular networks such as Food network, travel, Science, Animal Planet, TLC, and other 55,000 episodes of various shows and much more with a monthly student subscription of only $2.99 monthly. The student offer renews every 12 months to ensure that you are still an active student enrolled in a university or college. If after 12 months you are no longer a student, the Discovery* student offer will no longer be eligible to use. 
HBO Max Student Discount
Although HBO max student discount is no longer being offered to legible students attending known universities or colleges, however, if you have previously subscribed to the hbo now Offer, you will continuously be charged a fixed monthly fee of $ 9.99. While being on the student discount offer, users can stream and binge-watch shows and movies such as Love life, close enough, locked down, unpregnant, and much more.  
When talking about streaming hours, you can watch up to 10,000 hours of premium and exclusive content such as friends, wonder woman, The big bang theory, The studio Ghibli collection, South Park, and much more.
Helpful Links:
Apple TV Student Discount
If you are currently enrolled as a working student in any university and college, you can stream and enjoy both Apple Music and Apple TV for a fixed and significant discount. By paying a fixed amount of $ 4.99 a month for apple music, users can stream apple TV for free. Moreover, although the monthly Apple TV student offer is $4.99, users can also subscribe to the yearly offer, which is around $49.99, allowing you to save up to $9.89 compared to twelve equal monthly installments.
YouTube Premium
If you are a legible student who attends university or college, you get to subscribe to the YouTube premium student discount, which allows you to stream YouTube originals of movies, shows, comedy, drama, animation, documentary, and so much more. 
With YouTube premium, you can stream these shows and movies as much as you like, and after one month, an annual verification is required. The price for YouTube premium for students is only $ 6.99 monthly after one month of a free trial. If you are unsure whether you should subscribe to the offer, you can easily enjoy the free one-month trial. 
Popular Shows Students Watch in the USA
There are hundreds and thousands of TV shows out there for every person, ranging from horror, drama, thriller, comedy, action, and much more. 
When it comes to entertainment, various shows and movies are released every year for an audience of all ages to enjoy and stream. Amongst the many shows out there, the most popular television shows out there are:
• Lost
• Modern family
• The 100
• Six feet under
• Prison break
• Grey's anatomy 
• Law and order: specials victim unit
• Brooklyn nine nine
• How I met your mother
• American idol
• Breaking bad
• The fresh prince of Bel air
• The voice
• The good wife
• Supernatural
• House of cards
• True detective
• Scandal
• Chicago fire
• Desperate housewives
• Justified
• Friday night lights
• 60 minutes
These are just some of the TV shows currently being streamed all over the United States. Overall, there are many other popular TV shows that different age audiences are streaming daily.
The Takeaway
Although there are hundreds of streaming platforms out there that allow every individual to stream popular and on-demand shows and blockbuster movies, the ones listed above, such as peacock, Hulu, Discovery plus, paramount plus and much more, allow you to enjoy an endless amount of personal entertainment with low monthly subscription rates.
Paying a huge amount of money on a monthly subscription that only allows you to watch shows, movies, and live TV for a month can be risky and not worth it, that is why it is better to subscribe to platforms that offer the same content but with a lower and affordable price. 
Were we able to resolve all your questions and doubts regarding the streaming platforms? Do you still have further questions regarding the Peacock streaming platform or any other platform? 
Do you want to know more about the student subscription offers available out there for you to use? If you still have questions that you wish to be answered, then ask us in the comments section below.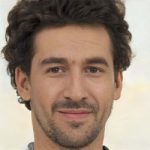 Sam has been a Smart Things expert for years and the author of DIY SmartThings. Recently he's really more into Nest smart devices and has a lot of experience with all sorts of projects from converting a regular Home to completely a smart home with the background degree in Electronics.