You will definitely love making calls with Portal TV. You can call your friends and family right from your tv and it will automatically zoom in and zoom out and it will also track you while you are walking in your living room. this is definitely the future of the tv.
List of Supported Apps
Netflix
Prime Video
Paramount+
Facebook Watch
Spotify
Food Network
Starz
Sling Television
Showtime
iHeart Radio
Pandora
Zoom
GoToMeeting
and the list is growing.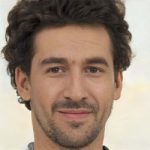 Sam has been a Smart Things expert for years and the author of DIY SmartThings. Recently he's really more into Nest smart devices and has a lot of experience with all sorts of projects from converting a regular Home to completely a smart home with the background degree in Electronics.