Can my Roku go bad? The answer is yes. Your Roku device can go bad when it stops responding, gets too hot, stutters, or lags while switching channels or streams. This is not that common. However, Roku is ultimately a hardware device that can go bad after a while.
Among the first signs that your Roku has gone bad will be the "too hot" issue. Your Roku will start heating up every time it has to process more than one command simultaneously. Similarly, sometimes, Roku goes bad when it stutters, lags, or stops responding to commands. You can keep on pressing as many buttons as you want, but the device will take time for even the minutest tasks.
How Long Roku Lasts?
There is no straightforward or one-line answer to this question. However, you might need a new Roku device every 3 to 5 years to catch up with the new technologies and features. So, the generally accepted rule is that Roku lasts for an average of 4 years before it becomes outdated.
The Roku stick, like many other electrical gadgets, can deteriorate with time. After 3-5 years of usage, many users realize that the gadget is slowing down. Furthermore, outdated Roku sticks may lack the necessary technology to keep up with future software upgrades.
A few customers have stated that they have been using the gadget without trouble for the past 5-7 years. This is due mostly to the device's sensitivity to "Heat Stress." Heat exposure is the most important element in determining how long your device will endure. Your product will deteriorate quicker and have a shorter life cycle if it is constantly exposed to heat.
If you require a quick response, we'd say it all relies on how you handle your gadget. All mechanical systems have a certain life expectancy, but it is also possible to extend or shorten it.
In general, a Roku will survive for almost 3 to 5 years on average. It has the potential to keep you occupied for three to four years. If you have a premium Roku device, though, it will last up to five years. In fact, a typical or low-end Roku device will not survive very long. It will, nevertheless, keep you occupied for a few years, although not as much as a premium device.
Interesting Article – Can Roku be Hacked?
Does Your Roku Need to Be Replaced?
Yes. If your Roku is overheating, not responding. Stuttering, lagging, or showing glitches, it is time to replace your Roku and get a new one. Older technology and devices can only entertain you for so long. So, how do you know when your Roku needs to be replaced with a younger model.
If your Roku is no longer useful to function, the first thing you'll notice is that the streams on your player begin to collapse, and the system will restart on its own. If your device isn't working properly, you'll have trouble browsing most internet video material.
When a device reboots, it indicates that it is experiencing serious problems. The gadget will be useless if the issue is not fixed. Start paying attention to your gadget if you see any of these indications. However, you won't have this problem until three years after purchasing a Roku. However, the majority of you have had your Roku for at least three years, if not longer.
However, if you still face issues with Roku after trying everything, get a new device. Instead of continuously fixing the old device every other week, get a new one. This will save you from waiting in long queues to get to the Roku customer care support.
Troubleshooting Steps for Roku Stick and Remote
If your device reboots on its own, it's time to get a new one. If your device isn't operating properly, you don't always need to replace it. There are a few options that may assist you in resolving this problem. A factory data reset is one of the finest potential options. After that, you may contact the Roku customer service center to get help with any problems. Here are some other troubleshooting steps for your Roku device.
You can try restarting your Roku to get it working again. Here are the topmost steps to restart your Roku without any issues:
Press the Home button five times.
Now, press the Up key once.
Hit the Rewind button twice.
Press the Fast Forward button twice.
Your Roku Stick should restart once you've finished these four steps. If this doesn't work, update your firmware.
Follow these instructions to upgrade your Roko firmware.
Press the Home button to return to the previous screen.
Scroll down until you come across the Settings menu.
Select "System Update" from the drop-down menu.
Click "Check Now" to discover if there are any firmware updates available for your Roku.
Your Roku device will try to update if an update is released.
While the gadget is upgrading, don't click something or try to use it. If none of the other suggestions worked, try to reset your Roku device. This usually takes a bit longer than the rest of the process.
Research Before Buying a New TV Stick
These days, TV sticks are pretty much a failsafe. Plug them into your television, link them to your wireless connection, and start viewing. Despite their similar simplicity of use, there is a significant price difference. 
Advanced versions with 4K resolution, HDR, and voice commands will cost extra. There are, however, many inexpensive streaming sticks available for people on a budget. So, what is the necessary research before buying a new TV stick?
The Number of Apps: How many apps does the TV stick offer? Does it offer Netflix, Hulu, Disney Plus, and more? This question needs to be the main focus when looking for a new TV stick.
Screen Resolution Options: What does the TV stick offer? 8K, 4K, 2K, 1080P, 720P, or potato resolution? If you don't have a TV that's compatible with 4K content, there's no need to spring for the pricey options.
Price Factor: Also, you need to take a look at the price factor. If you can get a TV stick with similar features for a more affordable price, why should you opt for a costly one? So, choose per your budget.
Customer Care and Support: Finally, look at the customer care options for your new TV stick. This will be helpful when you run into troubles down the road.
The Top 3 TV Sticks
All of the applications, modern and old, are available on the finest media streamers and TV sticks, which is why we buy them. These applications are just not available on most current audiovisual devices. You'll need a TV stick, but not all TV sticks are created equal. 
The finest TV sticks will offer an unending stream of TV shows, movies, and music. Nevertheless, there are variances in performance as well. Some have a better appearance and sound than others. Here are the most popular TV sticks in today's world.
The Amazon Fire TV Stick provides exceptional pricing, 4K streaming, compatibility for several HDR formats, and Alexa voice-activated personal assistant. Amazon Prime Video, Netflix, Apple TV, Disney Plus, and the music services Spotify, Deezer, Apple Music, and Tidal are all included as default. An authorized Rakuten app is the only minor absence.
The fact that this device's system software isn't as good as the other TV sticks are the major reason for its lower grade. Even with the newest version of Fire TV OS installed, it's too Amazon-centric and doesn't function as well for recommendations.
Read more – Can you use firestick on Roku TV?
Until the release of the most current Chromecast and the Google TV user experience that comes with it, Google remained in Amazon's tail when it came to streaming content. While the quality of this stick and the Fire TV Stick 4K is comparable, Google's better operating system takes the victory.
Google TV is the replacement for Android TV, and it will be available on smart TVs starting in 2021. It's more appealing, easy, accessible, and, most importantly, fantastic at providing recommendations for what to watch next.
In certain areas, Roku may not be as well-known. It is, nevertheless, a major participant in the worldwide streaming industry, and this product is a safe bet. It's cheap, has 4K and HDR, and doesn't require any external power. Because Roku doesn't produce its own programming, it's not as difficult to decide what to watch as it is with other devices. All of the mainstreaming providers, including Now TV and Netflix, are available.
Cons of Roku Stick
Roku is one of the greatest all-around streaming devices available, as well as one of the most cost-effective. Its minimalism is its greatest asset. It's simple to set up, intuitive to operate, and usually always perform. Everybody can find what they want with seven distinct models from the company. However, there are a few major drawbacks to be aware of before purchasing Roku.
It offers limited 4K content. So, if you want to get more 4K content, you will have to wait a few years.
Moreover, Roku isn't always compatible with all modern TVs. So, consult the Roku Stick manual before buying the stick.
When linked to Wi-Fi, your Roku TV may automatically update, just like any other mobile application. It balances the benefits and drawbacks of owning a Roku TV. Updates might make it more stable, enhance the user experience, or even introduce new features. This, unfortunately, will conflict with your leisure time and slow down the device at times.
Frequently Asked Question and Answers
Can Roku go bad?
Yes, it can. It might start overheating, stuttering or lagging.
Can I get a refund for my Roku?
Yes. You can get a full refund for your Roku Stick within 30 days of the purchase. However, you can only get a complete replacement for your Roku device.
How long can I use Roku?
You can use Roku for at least three to four years. Some premium devices also work for five to seven years.
Can someone hack my Roku?
Theoretically, yes. Someone can easily gain access to your Roku if you don't set up powerful security and strong passwords for your Wi-Fi and Roku device.
Is it normal for my Roku to get hot?
A little bit of hat is fine for all mechanical devices. However, if the heat results in lagging, you might need a new device.
The Bottom Line
This is a step-by-step approach to resolving your Roku problems. Furthermore, the data presented here will offer you some fast answers to typical difficulties that you may encounter.
If your Roku was purchased directly from the company's website, and none of the above options work, you can seek a replacement unit within one year of buying. You are entitled to a reimbursement if you purchased your Roku Stick within the last 30 days.
Did we answer your Roku device questions? Do you still want more solutions or answers for Roku? If yes, leave a comment for our experts, and they will contact you with answers as soon as possible.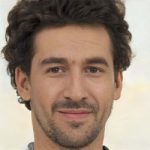 Sam has been a Smart Things expert for years and the author of DIY SmartThings. Recently he's really more into Nest smart devices and has a lot of experience with all sorts of projects from converting a regular Home to completely a smart home with the background degree in Electronics.