The Entertainment world has found a whole new definition with the revolutionary development of streaming devices which has changed the concept of consuming entertainment to a next level experience.
The shift from the cable network to the streaming devices like Roku streaming devices is evident provided its popularity and upgraded hardware. You can watch both free and paid videos from streaming services and TV channels by connecting any Roku boxes or Roku streaming stick to your HDMI port via the internet. 
Where both the Roku Stick and Box are cost efficient streaming solutions using the same operating system and needs Wi-Fi or internet connection for streaming; still there are some vital categories of differentiation between the both. Let us discuss in detail the comparison between Roku Stick vs Box:
One of the significant differences between Roku Stick and Box is that the former has an installed quad-core processor which is not there in Roku Box.
Roku stick can be directly plugged into your HDMI port, whereas the operating system of Roku Box is a bit more complex as the device has to be located in a perfect position to operate it with the remote.
Considering the portability factor Roku stick is effectively better than the Box because it is a cordless device hence, easy to port.
Both the remotes of Roku stick and Box are comparatively similar. The only difference is that the Roku stick remote can be pointed anywhere for operating purposes, whereas for Roku Box you have to aim directly at the Box in order to operate the remote control.
In case of affordability Roku Box comes with a price of $29.99 whereas Roku stick will cost you $49.99.
Let us give you a brief on a few more differences of popular streaming devices.
Interesting Article: Does Roku Stick Work on Any TV?
Roku Stick vs Streaming Media Box
Roku stick is much more affordable as it will cost you $49.99 whereas any other Streaming Media Box such as Amazon Fire TV, Apple TV or Roku 3 box will cost you a whopping $99. Roku Stick is budget friendly in comparison to any Streaming Media Box.
 The connectivity of a Roku Stick requires a HDMI port for connecting it to your TV and an USB port to connect to the power. For streaming through your Broadband network, Roku Stick will use your Wi-Fi. Streaming Media Box provides a dependable high definition streaming experience of HD movies and games better than a Stick as the Ethernet is connected with wired connection to the router that gives you a strong Wi-Fi network.
In case of size and portability a Roku stick is handy like that of a USB thumb drive that connects directly to your device whereas a Streaming Media Box needs to be placed without wireless connectivity.
The processing power and memory of a Roku Stick is comparatively lower than that of a Streaming Media Box which usually impacts in playing high definition media and games. 
Roku Stick vs Cable Box
In case of connectivity a Roku Stick will need internet services for the Wi-Fi connection in order to get in operation mode whereas being a wired connectivity Cable Box does not use your home internet connection for operation rather the digital signal is directly routed to your digital box by your providers.
Cost efficiency is evident with a Roku Stick as apart from the free content, even the price of its paid content are comparatively lower than Cable Box. Moreover, Cable Box subscription charges are likely to rise every six months or yearly which isn't the case with Roku Stick plans.
Roku Stick gives you a variety of streaming options like Netflix, Amazon, Hulu, YouTube and lots more; but Cable Box lacks this variety.
You can use a Roku Stick without any geographical restrictions as long as you have an internet connection and a HDMI port in your device. But the same cannot be assured with a Cable Box as the service provider for it is not necessarily a single company rather there are an array of competitors for different regions. 
For HD gaming a Roku Stick will serve the purpose better than a Cable Box which is exclusively for TV programs.
Read Also – Can You Plug Amazon Fire Stick to Cable Box?
Roku Stick vs Roku Ultra
Roku Stick and Roku ultra are both connected to your device via HDMI port, the only difference is that the former can be inserted directly into the port without any wired connection, whereas the latter is connected via a HDMI cable.
Both the devices are featured with automatic software updates for its users to experience the latest versions and functionalities of the streaming devices.
Where Roku Ultra comes with features like Dolby Vision Support and Expandable storage, Roku Stick lacks both these features. Other than that both the devices contains features like 4K support, Google Assistant compatibility, Alexa compatibility, and Siri compatibility.
Roku Stick comes in at an affordable price of $49.99 whereas Roku Ultra will cost you $99.99.
Roku Ultra comes with premium JBL headphones which are not available with a Roku Stick. But both feature voice control capability for their viewers to have fast searching experience of their favorite programs. 
Both the devices facilitate its users with availability of contents from on-demand streaming like Amazon Prime services, Netflix, Hulu, and loads more. Features like downloading of apps including HD games and HD videos and movies are available in both the devices.
Top 5 Features of Roku Stick
The first and foremost amazing feature of Roku stick is that it enables its users to have access to innumerable paid and free channels. All the in-demand streaming services like Netflix, Amazon Prime Videos, Hulu, Google Play Movies and loads more.
The voice control feature of its remote is another feature which enables its users to access their favorite streaming within seconds.
Its automatic software updates provide its users with access to all new features of Roku from time to time.
Highly considered because of its portability, users can carry along their personal Roku Stick anywhere they like and stream their favorites on the go as long as their TV has a HDMI port and power access.
Last but not the least, the cost of a Roku Stick is super affordable in comparison to any other streaming boxes as it comes in at a budget friendly price of $49.99. The wide range of libraries enabling access to a number of streaming services in a low cost budget makes Roku Stick a popular reliable device.
Do You Know There Are Better TV Sticks Than Roku?
In this world of extensive competition amongst leading brands in the market of dongle video streamers, two other streaming devices like Amazon Fire TV Stick and Google TV with Chromecast have features far advanced and better than Roku Stick.
Google TV Chromecast focuses mainly on the user-friendly element and performance as the priority. With the mirror screencast feature Google TV Chromecast enables video sharing from your mobile or tablet to your big TV screen so that you can enjoy everything in a larger view.
The convenience of using your mobile or laptop as a remote control has made it a better version in the competitive market. Another streaming stick that has more than 30 million users and is way better in its picture quality and performance features is Fire TV Stick. Users can experience Ultra-HD quality videos and movies, games etc with an easy remote control panel and supporting all major streaming services.
The connectivity of the device is super flexible considering that it can fit in any HDMI port size with its extra mini-cable in the box. You get a variety of options when it comes to deciding the best streaming stick or box for accessing your favorite streaming services based on your individual preferences. 
With all this information that we have provided here to widen your perspective on the leading providers of streaming sticks, let us also acquaint you with the frequently asked question and answers regarding Roku Stick and other streaming boxes and sticks. 
Frequently Asked Question and Answers
Is there a monthly rental for Roku Stick?
Answer: No, there is no monthly rental fee charge for Roku Stick.
What is the Netflix subscription fee on Roku Stick?
Answer: The basic plan of Netflix will cost $8.99 and the premium plan will cost $17.99 per month on Roku
What is the monthly subscription fee of HBO Max on Roku Box?
Answer: The monthly subscription of HBO Max on Roku Box is $14.99.
Conclusion
In conclusion, from the detailed discussion on the best features of most popular streaming boxes and sticks and the basic features of Roku Stick vs Box, all we can say is that every device has its pros and cons. What matters is prioritizing your preferences and selecting the best product by analyzing all the details that we have provided. We hope that this discussion has cleared your doubts on Roku Stick vs Box. 
Do you still have questions to ask us in the comments below? Feel free to reach us and we shall guide you in any query.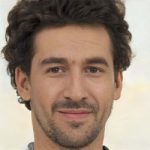 Sam has been a Smart Things expert for years and the author of DIY SmartThings. Recently he's really more into Nest smart devices and has a lot of experience with all sorts of projects from converting a regular Home to completely a smart home with the background degree in Electronics.