No. Unfortunately, STARZ doesn't come free with Amazon Prime at the moment. However, you can still enjoy a free STARZ trial for seven days with your Prime account. After that, you will have to purchase STARZ and cannot use it for free.
STARZ has a robust catalog of material that includes everything from hit movies to award-winning plays and just about everything else. Now, it has become even more accessible to enjoy it practically whenever and wherever thanks to its presence on several OTT platforms such as Prime Video. However, you will have to buy a subscription for STARZ, and you cannot watch it for free with Amazon Prime. There is a 7-day free trial, though.
Starz has very good deals with Amazon, if you buy Starz with Amazon, you can also get a free trial for 7 days, you can also get deals with Hulu.
For Roku device users, there will be one month free Starz. try the trial version and see if you like the shows.
How to Buy Starz on Amazon and How Much It Costs?
STARZ is a high-end entertainment network. Nevertheless, this does not indicate that you have to pay extra to enjoy. The STARZ channel is available on Amazon Prime for $8.99 a month. Although this isn't a bargain, it might be a useful alternative for Prime customers who want to watch both sites on the same platform.
Amazon has also been known to provide Prime members with STARZ discount codes and specials occasionally. Choices such as "3 months for $1/month" or "one-month extra free trial" are available with these discount codes. If you already have Amazon Prime, keep a close eye out for these kinds of entertainment offers.
Cord-cutting isn't only about saving money on television. It's also about obtaining the highest-quality video content entertainment at the lowest feasible cost. With STARZ discounts on Amazon, it's a little easier. Right now, you can add STARZ to your Amazon Prime membership for $2.99 per month for a limited amount of time.
The subscription usually costs $8.99 per month, so this is a substantial discount. This price decrease, unfortunately, is only valid for six months. After that time, your bill will return to the regular monthly rate of $8.99.
Read Also – Is Netflix Free With Amazon Prime
How to Install Starz on Amazon Fire Stick?
Are you tired and bored of watching the same old stations on TV? Do you want a more convenient way to view all of your favorite films? If you have an Amazon Firestick, you can easily download and enjoy STARZ. STARZ is a prestigious cable and satellite tv network in the United States that is known for its streaming media application. The STARZ app is now publicly accessible for Fire TV platforms, allowing customers to install it.
It's a fantastic tool that enables users to access high-definition versions of their favorite films and series. It is among the most preferred streaming mobile programs, allowing users to view their favorite films, TV episodes, and online programs, among other things.
First and foremost, you must get the STARZ app from the Amazon App Store. You may then configure it on your Firestick device from there. Here are the most important suggestions for you:
On the home screen, click the Search symbol on the top-left corner.
In the search field, type STARZ.
Your screen will display the STARZ app, as well as other comparable apps. Select the STARZ App.
Select the Get option.
The device should install the software on your FireStick as soon as it has been downloaded.
Now, press the Open button to start watching STARZ on your Amazon Firestick. You're all prepared to watch your favorite movies without issues.
How to Stop/Cancel Starz Subscription on Amazon?
STARZ is a luxury network available through your cable package or through Amazon Prime Video subscriptions. It's the home of a lot of well-received original series. STARZ, too, offers licensed films ranging from recent successes to vintage comedy.
A one-week free trial is available through STARZ. This allows prospective users to get a feel for the service before agreeing to a monthly membership, which costs $8.99 a month. That isn't inexpensive, and the cost of watching on a monthly basis may quickly mount up. Here's how to cancel STARZ on Amazon, whether you're discontinuing a trial version or an extended membership.
Sign in to Amazon.com using your account information.
In the top-right section of the website homepage, click "Account & Lists."
Select "Prime Video Subscriptions" after scrolling down to "Subscriptions."
Select "Cancel Channel" under the STARZ box.
STARZ will most likely try to persuade you to alter your decision by giving a discount or a notification to cancel later. Stay strong if you want to cancel right now. To cancel your subscription, go to "Cancel my subscription."
STARZ will inquire as to why you are terminating your subscription. It doesn't matter which of the justifications you choose. Select "Prefer not to answer" if you don't wish to respond.
You'll be sent back to your Channels settings menu. Verify the end date to see whether STARZ has been discontinued.
Can You Link Your Starz Account to Amazon?
Video streaming is already available to Amazon Prime subscribers through the e-commerce titan's website. They may now, though, add additional stuff to the equation. Users may now add subscription-based video-streaming packages like Showtime or STARZ to their Amazon memberships through Amazon's new Streaming Partners Program. You must pay an additional cost in addition to the $99 annual Prime membership fee.
STARZ is really only offered as an add-on to pay-TV bundles elsewhere. There is no independent broadcast option for the channel. Folks who have been wanting to view STARZ material can now do so with Amazon for $8.99 a month. All memberships in the Streaming Partners Program come with a free trial period that ranges from 7 days to a month.
The initiative is part of a larger industry-wide campaign to provide customers with better access to the information they desire. Many broadcasters are expanding out and creating independent subscription services for cord-cutters after generations of distributing programming exclusively on network and cable platforms.
In the Amazon Prime Channels marketplace, you'll discover STARZ as one of the channels. Users can immediately subscribe to STARZ from their Amazon account. To connect to STARZ through Amazon, go to your Prime Video account and select STARZ from the drop-down menu.
Related Article – Is YouTube TV Free with Amazon Prime
Can You Log Into Starz App With Amazon?
One of the greatest video content services available is Amazon. You already have access to it if you pay for Prime Video. What users might not realize right now is that they may link their Amazon account to other paying services and access them straight through Amazon's network and gadgets.
STARZ is a premium television network and streaming platform based in the United States that offers elegant and thought-provoking programs. STARZ has given us some fantastic television series. The streaming platform is available on a variety of devices and can be accessed practically everywhere. So, you can log into the STARZ app with Amazon without any issues. Go to the STARZ app on your Amazon device, input the right credentials, and you are all set to enjoy STARZ.
Frequently Asked Question and Answers
Can I enjoy STARZ for free with Amazon?
No. You can only enjoy a free 7-day trial period. You will have to buy a subscription for STARZ after that.
Does STARZ offer good video content?
STARZ offers some of the best movies and TV shows to its users, such as the American Gods and Outlander, etc.
How much will STARZ cost me?
Currently, the subscription cost per month is $8.99 per month. However, you can enjoy different promo codes and get STARZ for $ per month for three months as well.
Are the perks of getting STARZ via Amazon?
Yes. Amazon offers promo codes and discounts to its users on a regular basis. So, you can get STARZ for $1 per month or $2.99 per month with Amazon.
Can I link my STARZ account to Amazon?
Yes, you can easily link your STARZ account to Amazon. Amazon now allows users to connect other streaming platforms with their accounts under the new Streaming Partners Program.
The Bottom Line
Starz is not free with Amazon Prime, but you will get a good deal if you subscribe to Starz with Amazon Prime.
STARZ is a versatile streaming platform with thousands of amazing movies, shows, and more. You can connect STARZ with your Amazon membership and download the app on your Firestick for free.
This way, you can enjoy multiple streaming platforms in one place. Similarly, you can also enjoy huge discounts and more with Amazon. So, getting STARZ with Amazon can be the best combo if you love watching the latest shows and movies without interruptions.
Did we answer all your queries regarding STARZ and Amazon? Do you understand how to use STARZ App and Account with Amazon? If you want more information on Amazon or STARZ, do leave us a comment below. We will reply with useful information right away.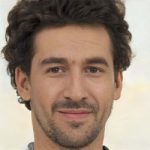 Sam has been a Smart Things expert for years and the author of DIY SmartThings. Recently he's really more into Nest smart devices and has a lot of experience with all sorts of projects from converting a regular Home to completely a smart home with the background degree in Electronics.