STARZ on Apple TV app is available on Apple TV, iPad, and iPhone. In this blog you will find the ultimate guide to STARZ on Apple TV through which you will get a clear insight into the app and its functionalities.
There is no end to the evolution of streaming services. Lionsgate-owned Starz is a premium streaming service that offers a wide array of on-demand content. In a similar fashion to HBO, you will be able to watch classic and blockbuster movies in addition to original series. 
There are some specific questions people usually have about Starz. By reading this blog, you'll be able to explore and understand a few of these questions.
How to Install Starz on Apple TV?
STARZ is a US television network and streaming service that offers several stylish and compelling shows. Starz provides TV shows like American Gods, Black Sails, and Power to Spartacus. You can get access to the streaming service on several devices and from anywhere. In this blog, you will learn how to activate STARZ on Apple TV. 
You have to install the STARZ Play app to play STARZ on Apple TV. Following that, there are a few simple steps after signing in and inserting the coding process. 
First, go to the App Store on your Apple TV.
Look for the app and install STARZ Play.
Locate and select the STARZ Play app from the Home Screen.
Then, using your STARZ account details you need to log in.
After that, you can easily navigate to STARZ using any device.
Select SUBMIT to register your device by entering the code into the box visible on the web page.
Immediately after entering the code, your Apple TV will be registered and you can enjoy the TV shows and the movies available on the STARZ network at that time. Thus, in a few simple steps, you can enjoy STARZ on Apple TV.
Is Starz Free With Apple TV or Apple TV Plus?
Apple TV+ is where Apple's original films and shows can be found. It's accessible as a monthly subscription and through the latest edition of the Apple TV app on a variety of platforms. Apple TV+ provides ad-free, unique programming that has been approved or created in-house by Apple.
Apple teamed with some of Hollywood's biggest stars, including Steven Spielberg, Oprah Winfrey, JJ Abrams, and even Big Bird, to help secure the success of its maiden excursion into original programming. Apple TV+ delivers 4K HDR resolution exclusive Apple original TV series and movies. On any device, you can pick up from where you left off. 
Apple TV+ has a monthly fee of $4.99. Apple TV+ content can only be accessed via the Apple TV app. Original comedies, dramas, thrillers, documentaries, and kids programming are available on Apple TV+. Apple TV+, unlike most other streaming services, does not offer any form of a back library.
Premium streaming networks like STARZ subscription comes with a one-week free trial pack after which it will cost $8.99 per month.
Starz Free Trial With Apple TV
Starz is a premium US cable and streaming service with a total of 26.5 million subscribers. It is well-known for producing original programs and airing Lionsgate's film catalog. Here are some things to consider if you want to become a Starz subscriber. 
There is a seven-day free trial offered by Starz for all services.
Starz is available for a 7-day free trial on several services, including Apple TV, Amazon Channels, and Hulu. You may combine all of the numerous free trial choices to watch Starz for almost a month for free.
This is what you must do to get your 7-day free trial on Starz's platform or app:
Register online or you can get the app.
Use your Google Play, Apple, or Roku ID to start your 7-day free trial.
Make an account with Starz.
Starz has unveiled a new standalone monthly streaming subscription that will be available as an app for iOS, Apple TV, and Google Play. Starz will join its sibling networks HBO ($14.99/month) and Showtime ($10.99/month) in the standalone service market but at a lower price of $8.99/month.
Read Also – Is Starz Free With Amazon Prime
How to Cancel Starz Subscription With Apple TV?
Canceling a Starz membership is a breeze. It all comes down to how you initially joined up for the streaming service. You can cancel your Starz membership in many methods, including online, by email, or by phone. You can cancel your membership directly with Starz or via a third-party provider, based on how you signed up for the service in the first place.
You can only edit subscriptions for tvOS apps that are installed on that Apple TV when using Apple TV. On Apple TV, you can easily cancel your Starz subscription with a few clicks.
To cancel a Starz subscription on Apple TV, you can follow these steps:
First, you need to open the Settings app.
Then go to the iTunes Store and the App Store.
Select your Apple ID by tapping it.
Select View Apple ID from the menu.
Tap OK after entering the password for your Apple ID.
Tap Manage under the Subscriptions section.
Select a subscription option.
Turn off the switch for Automatic Renewal.
If you're having trouble with your STARZ subscription, call the STARZ service hotline to speak with a representative.
Starz Not Working on Apple TV: Troubleshooting Steps
Apple TV is more than simply a popular streaming video player; it's also an excellent example of technology that's as dependable as any other appliance. It generally works wonderfully in the majority of cases.
 However, now and then, you may encounter an unanticipated issue. When this occurs, some basic troubleshooting can usually get it back up and running.
If the Apple TV app is not responding after restarting, try resetting the Apple TV app. All data, including your accounts and configuration, is lost when you reset the Apple TV app. To do so, 
Go to Settings. 
Select Reset from the Reset menu.
STARZ support provided the following approach to troubleshooting in your Apple TV:
Go to Apple TV. UNCHECK "allow TV provider to access" for the STARZ app in settings: accounts: TV provider (set to off)
Close the STARZ app.
Uninstall the STARZ app.
Restart the Apple TV
Restart the router
Reinstall the STARZ application.
Log in to your account
All these troubleshooting steps can guide you to resolve the issue if your STARZ subscription is not working on your Apple TV. And if the problem is consistent, you may reach out to your Apple TV and STARZ customer care services for further assistance.
Frequently Asked Question and Answers
In the following you can find a few Frequently Asked Questions relating to the subscription to STARZ  and Apple TV:
Is there a monthly charge for using Apple TV?
Answer: Apple TV plus comes with a free three months trial with Apple TV, and later you need to pay a subscription fee of $5.99 per month.
Is a STARZ subscription worth buying?
Answer: Starz is best described as a premium streaming add-on service. Overall, this streaming platform is above average, has good value for money, and is on its way to becoming a more central streaming service as Lionsgate invests more in research and growth.
Why isn't Starz available on my Apple TV?
Answer: Starz is available on the Apple TV set-top box, but not on the Apple TV app. For that, you'll need to download the Starz app. STARZ is available on the App Store. Similarly, you may watch Starz through their app on iOS.
Conclusion
To conclude, STARZ is a premium on-demand streaming service with a lot of great content. Thousands of authorized and unique movies and episodes are available in the Starz portfolio. 
 It also includes supplementary material such as behind-the-scenes footage. The Starz app allows you to download an unlimited number of episodes and movies from its extensive library. As a result, you will be able to enjoy your preferred content even if you do not have access to the internet. 
 With Starz, you will be able to watch many streams at once, but there won't be an algorithm that carefully recommends titles based on your viewing history. 
It's up to your preference whether you want to subscribe to STARZ on your Apple TV with a minimum subscription fee of $8.99 monthly after the one-week free trial of the app or on any other device. All the possible details are in this blog for your easy understanding. We hope all your doubts are clear from the mentioned details. It will be our pleasure to be of any assistance for your future queries. 
Do you still have doubts or questions unsolved? Did we resolve the issues differently? Please feel free to reach us with your views and queries in the comments below.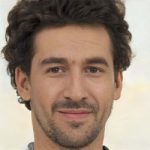 Sam has been a Smart Things expert for years and the author of DIY SmartThings. Recently he's really more into Nest smart devices and has a lot of experience with all sorts of projects from converting a regular Home to completely a smart home with the background degree in Electronics.