One of the many questions that viewers have about Starz is whether or not they can download Starz on PS4 and PS5. This article will discuss whether you can download Starz on PS4 and PS5 and how to do it if you can.
There is no direct way you can to download Starz on PS4 and PS5, instead you can install amazon prime video app and watch Starz programming through amazon prime video, but please note that you need to buy the subscription from amazon prime in order for you to watch the Starz in PS4 or PS5, the next method is using browser, we have given detailed steps below to how to access the hidden browser and open starz.com, this is a tedious process.
Different Options to Get (Download) Starz on PS4 or PS5
Until recently you could download the Starz App on your PS4 or PS5 consoles, available on the PlayStation Store and could stream Starz shows and movies easily. However, now there is no longer any Starz app available for the PS4 consoles and there is no app for the PS5 consoles either. You can, however, follow the steps and options mentioned below to stream Starz content on your PS consoles in different ways. You can still give it a try to download the app on your PS console otherwise there are different methods such as using Amazon Prime, Hulu, or Netflix to stream Starz shows.
Option 1: Subscribe to Starz Through Amazon Prime
If the above option does not work for you then you can subscribe to Starz through Amazon Prime. Install the Prime Video app on your PS4 or PS5 console and start watching Starz Play. 
If you already subscribe to Amazon Prime Video then you can get Starz Play as an add-on and then you can easily use the Prime Video app to stream all the shows that Straz has to offer.
Having a subscription to Amazon Prime Video lets you sign up for a free trial and try Straz for 7-days. This way you'll be able to understand whether the add-on is worth it for you or not. If you think you do not want the subscription after the 7-day trial, you can end the subscription right before the trial is up and you would not be charged anything. If you wish to continue with the add-on then it will cost you $8.99 per month to get it. 
Read Also – Is Starz Free With Amazon Prime?
Option 2: Using Browser
Access the browser as shown in the below video and go to starz.com and start streaming Starz.
If you already have a subscription to Hulu, Download Hulu App in PS4 or PS5, you can watch some of the Starz shows for free in the hulu app, go to Hubs -> Entertainment Section. You will find the Starz section, where there are some Starz shows that you can watch.
If you do not want to subscribe to either Amazon Prime or Hulu then you also have the option to watch some Starz shows in Netflix. Download Netflix app, to watch the first two seasons of Outlander, which are now available on Netflix.
Consider Buying a TV Stick for Your Monitor
A lot of people are usually content watching shows and movies available on cable. And that's okay. But some of you want to watch the outstanding and awesome content coming out on a regular basis on several OTT platforms and the best way to watch and stream that content is through a TV stick for your monitor. 
Now there are many choices out there in the market and it often becomes confusing to choose from. So to help you out with your choices and help pick the best product for you we have discussed extensively about various TV Sticks in the article below. I hope this helps you out with the best pick!
Best TV Sticks for Monitor
Google TV with Chromecast: Google TV with Chromecast was released in 2021, and this is more like the upgraded and the better version of Android TV. One of the best features of this stick is that you can connect your Bluetooth Speakers with it and as well as use a VPN with it. 
One of the other features which are amazing about this TV stick is that it shows all the trending movies and shows which are mostly searched by other people as well, and then customises your searches according to your tastes preferences. It's quite easy to operate as well. All you have to say is "Hey Google" and then you can give your commands for it to perform. 
Amazon Fire Stick: Amazon Firestick for your monitors is a great choice because with Amazon Firestick you not only get the latest and the smoother interface supported by Amazon Prime, you are also able to get the latest shows and movies streaming on Amazon Prime. All in all, this is a very great device for your monitor as you can not only connect any of your Bluetooth devices on it but also have 1000s of apps support. You can also use a VPN with Amazon Firestick.
However, one drawback of the Amazon Firestick is that, unlike Google TV, it doesn't allow you to change the volume of your Bluetooth speakers by the device itself. 
Roku TV: Roku TV or even other Roku Streaming devices are still considered to be the "King of Content" as you can find almost everything and anything you want on it. Not only does it offer hundreds of free-content channels, but it also has the Roku Channel which has some great originals and shows. 
However, one of the most brought up and quite prominent drawbacks of the Roku TV is that you can only connect Roku TV™ with Roku wireless speakers and not your own Bluetooth Speakers. You also cannot use VPN on Roku TV™ which is another place where it falls short.
Interesting Article – Starz on Apple TV
Frequently Asked Question and Answers
How do you download TV Apps on PS4?
After you have booted your PS4 you can click on the PS button on your controller and go to "PlayStation Store". Then select "Apps" > "All Apps" > Then search for the application that you want to download, such as "Apple TV" or "Google Chrome" > Then click "Download".
And then you are good to go. 
Is Starz free on Apple TV?
Yes! The Starz App is available to download on the fourth-generation Apple TV and iOS App Store for free.
How do I download the Starz app on my TV?
Go to the Google Play Store and install STARZ Play. Open the app and log in using your STARZ account details. Go to STARZ using the device you want to log into. Enter the code on screen of the device into the box on the web page, and you are good to go!
Takeaway
Starz is a US-based premium cable and satellite network which is a subsidiary of Starz Inc., owned by Lions-Gate Entertainment. It has multiple trending as well as original shows and movies to offer through its streaming service, such as Outlander, Heels, Hightown, etc. 
You can access the Starz app on your PS4 or PS5 consoles through various methods which we have discussed extensively in the article above. There is no direct way to download the Starz app from the store. The best way to watch Starz is through prime video, and there are other processes like watching through hidden browsers, Hulu or Netflix.
If you choose to not stream through the above process on your PS consoles then you can also opt for TV Sticks for your monitors. We have also discussed various TV Streaming sticks above such as Apple TV, Amazon Fire Stick or the Roku Stick. While the Apple TV stick is on the costlier side it has an unparalleled fast interface. And while the Roku TV is cheaper in comparison to the Apple TV, its interface is still old looking and there are next to no changes there.
Did we help resolve your issue? Is there anything else that you would like to share with us about your Starz Streaming experience? If you still have any questions or queries or would like to share a different way you could stream Starz on your PS4 or PS5, then drop your comments in the comment box below!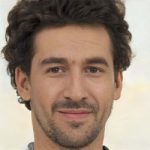 Sam has been a Smart Things expert for years and the author of DIY SmartThings. Recently he's really more into Nest smart devices and has a lot of experience with all sorts of projects from converting a regular Home to completely a smart home with the background degree in Electronics.